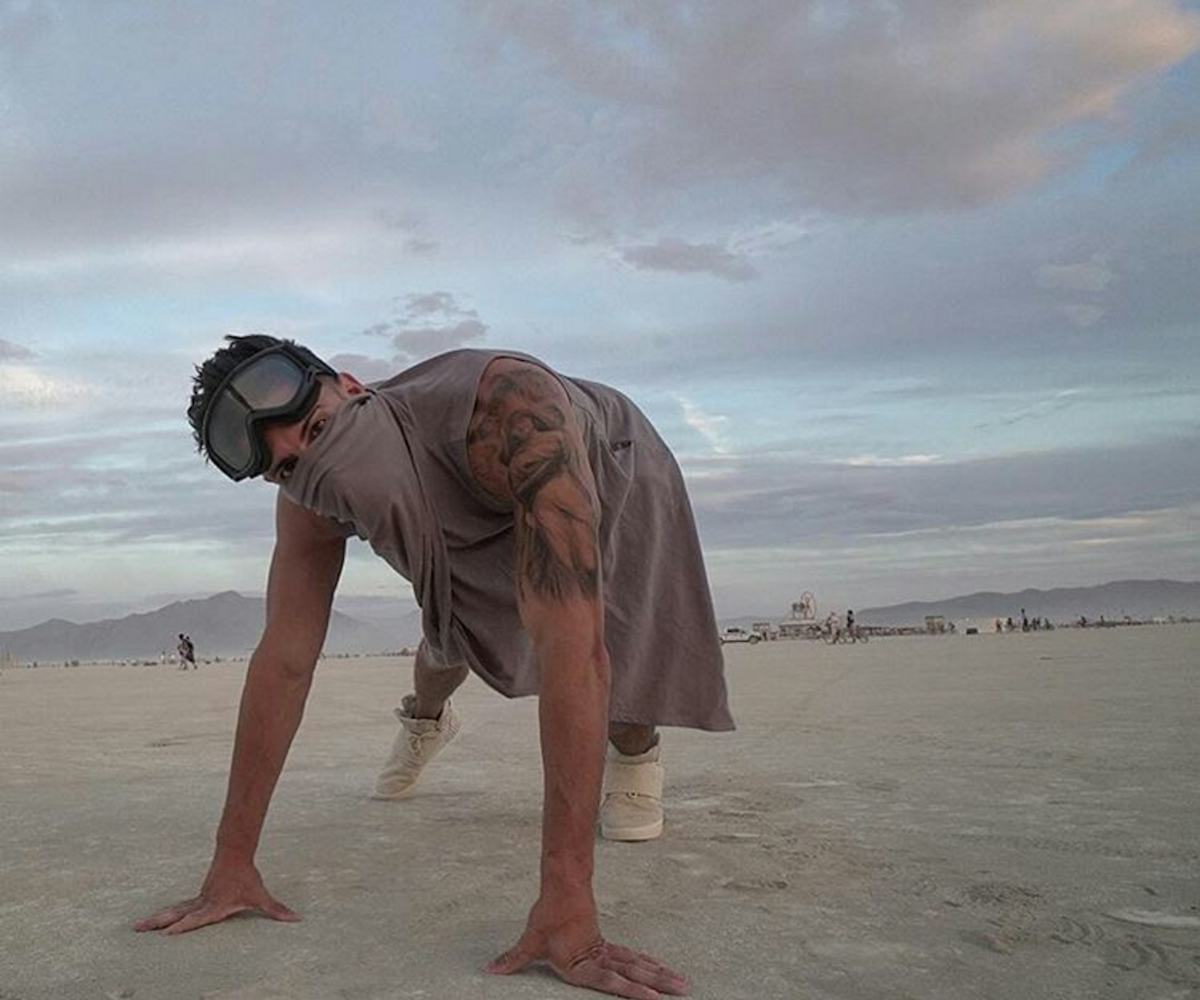 Photo via @jessewelle/Instagram
Celebrities Who Are Doing Burning Man Right This Year
Wish you were in the middle of the desert, dancing and hula hooping to your favorite musicians while surrounded by celebrities covered in glitter, ski goggles, and that playa dust? Us too. Celebrities are doing Burning Man right this year. Yes, we know that unplugging is one of the main reasons to go to Burning Man, but, on the other hand, we're not mad we get to follow along with everyone's exploits. Here is a roundup of our favorite celeb moments at the festival so far. 
1. Katy Perry is Lisa Frank personified. 
2. Karlie Kloss rode in on a giant vacuum. No big deal.
3. Paris Hilton made a sand angel to celebrate her first Burning Man, calling herself a #PlayaVirgin.
4. An LED-covered Cara Delevingne posed with friends in a gigantic picture frame.
5. YouTube star Jesse Wellens matches the desert's color palette. 
6. Actor and model Scott Eastwood took over a kissing booth with an interesting menu.
7. Vanity Fair's Derek Blasberg captured a beautiful sunset at his campsite.
While these celebrities look like they're having a good time, we doubt anyone will have as much fun as Susan Sarandon last summer.