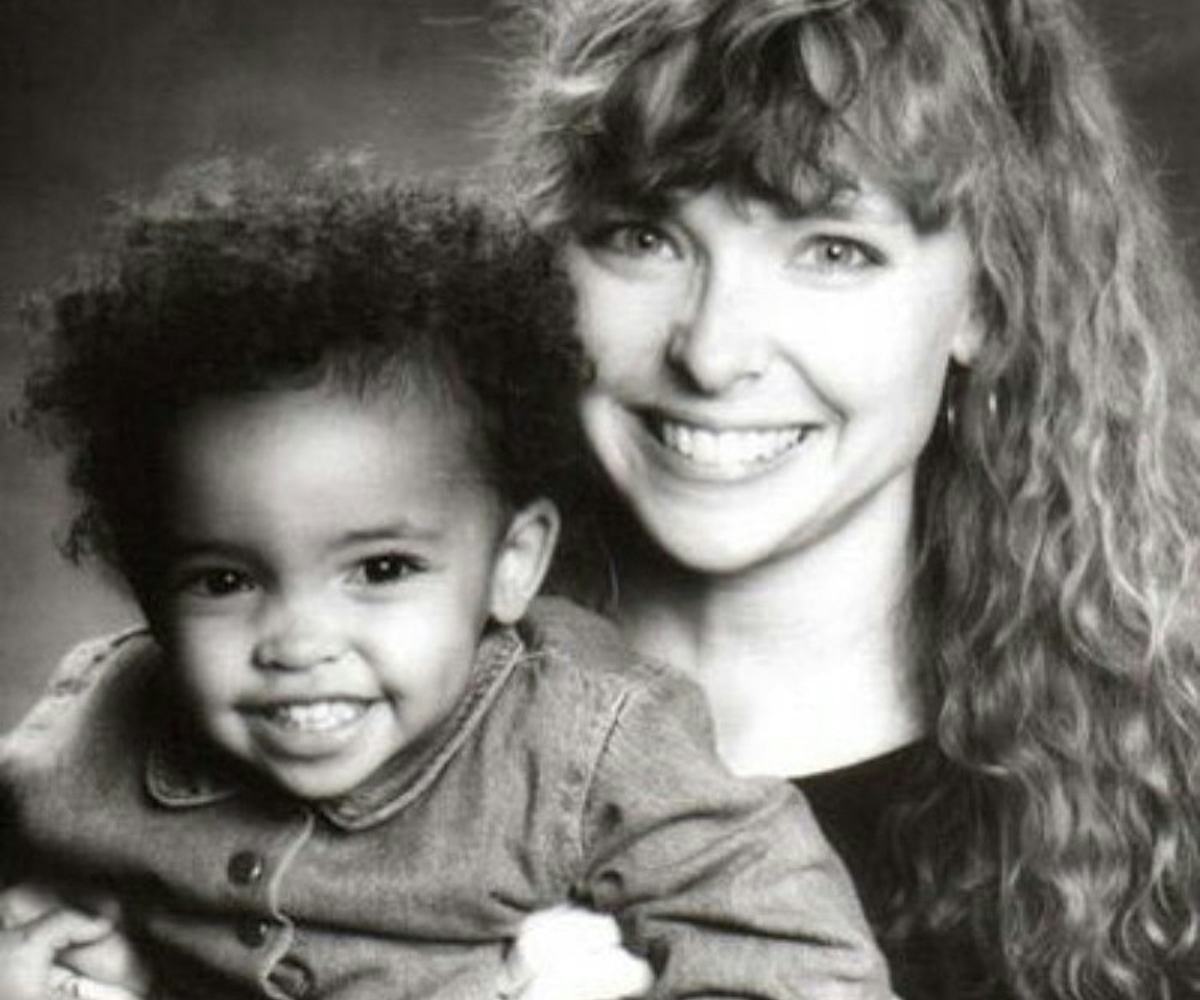 Image via Instagram/Tinashenow
Celebrities Share Heartwarming Tributes to Their Moms for Mother's Day
I think we can all agree moms deserve more than one day of praise, considering all that they have to put up with year-round. But, if we only get one, we should make it count. There's undoubtedly an influx of Mother's Day posts in your feeds today, and celebrities are adding their own heartwarming tributes to the women who raised them.
Here are some of our favorite celeb dedications to their moms: 
Broad City's Abbi Jacobson shared a pic of her and her mom from back in the day, captioning it: "Happy Mother's Day to my incredible mom. I'm very lucky." 
Singer-songwriter Tinashe posted a throwback image of her as a baby with her mom and gave her the ultimate compliment: "If I am half the mother that my mom is to me, I will be happy." 
Nicki Minaj posted a photo of her mom, who is her lookalike, with the caption, "How is my mother out here lookin like a snack?"
Dakota Fanning wrote a sweet letter to her mom, saying, "I am who I am, because of your strength." She captioned the image, "#JOY." 
Jenna Dewan Tatum, who has a daughter, Everly, with her husband Channing Tatum, sent out a special tribute to her mom, writing, "Thanks for being the best example in every way mom I love you so much." 
Ariana Grande posted a throwback of her and her mom with what looks like unicorns painted on their faces. "Every day is your day, mommy!!!!!" the singer wrote.  
Miley Cyrus posed with her sister Noah and mom Tish, captioning the photo with a string of red hearts. 
Tegan and Sara shared an inspirational message from their mom, along with an old photo of her holding their hands while hiking when they were little. "Our mom instilled in us confidence, independence and the knowledge that we could be anything and do anything," they wrote.
Musician Justin Tranter shared an adorable video of his mom proudly wearing a rainbow flag as a cape after a Pride march. "Yass queen!" Tranter says in the video. "I am so grateful every single day to have won the parental lottery," he captioned the post.
Alicia Keys' mom is a king. The singer shared a photo of her and her mom, who was wearing a "She's a King" jacket and kissing her daughter on the cheek. "#ShesAKing, a Queen, a Warrior, a Woman, a Leader, a Rebel; my Mother, my Teacher, my Bestie, my Partner, my Inspiration, my Mommy," Keys wrote.
Happy Mothers Day to all the moms out there! You're too good to us.