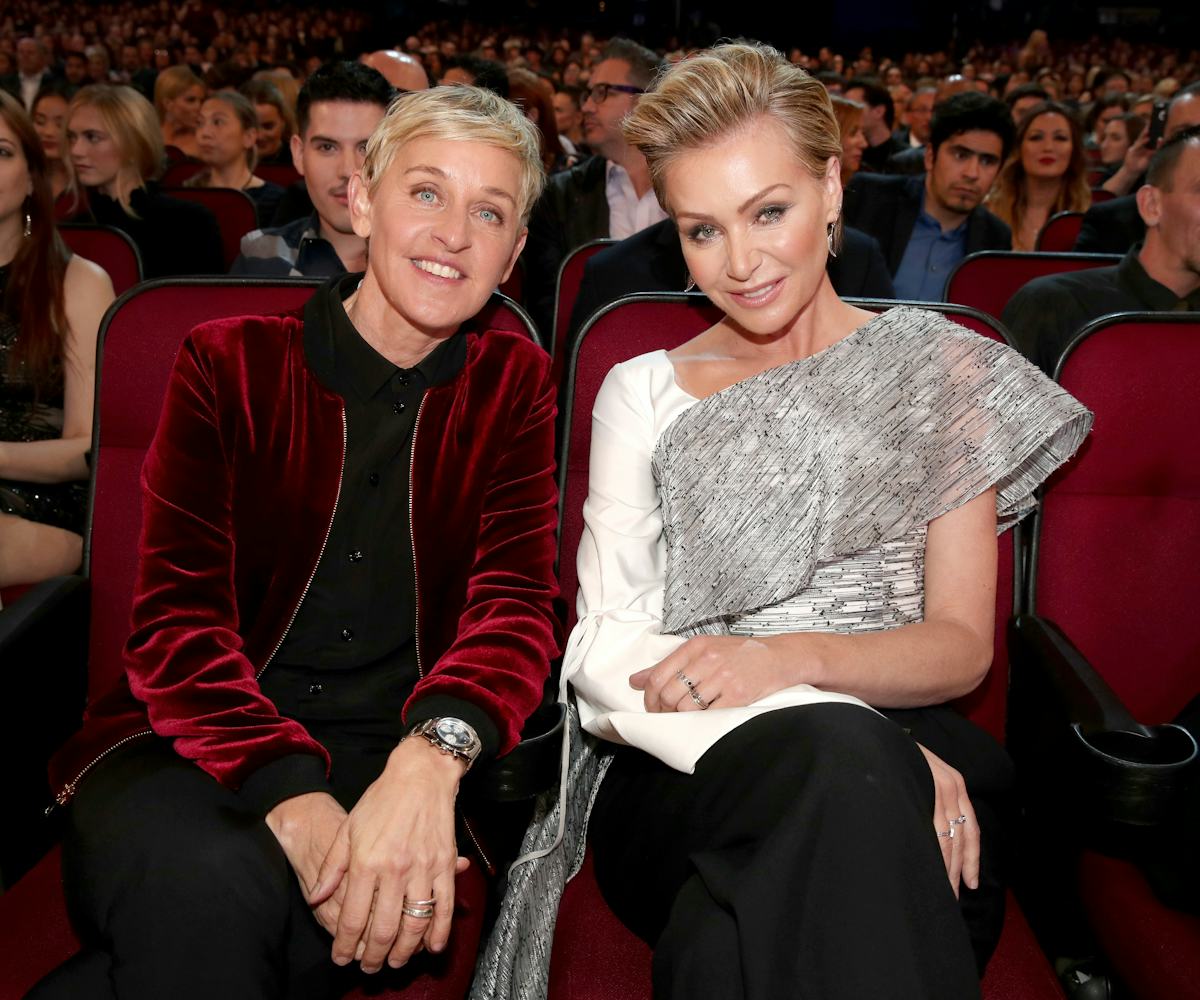 Photo courtesy of Christopher Polk / Getty images
Celebrities React To Trump's Attack On Transgender Rights
"This isn't about politics. It's about human rights, and it's not okay"
Earlier today, we reported that Jackie Evancho, the 16-year-old America's Got Talent star who sang at Donald Trump's inauguration, spoke out against Donald Trump's decision to deny transgender students the right to choose which bathroom to use based on the gender they identify with. Well, she isn't the only celebrity speaking out against his controversial ruling.
As news of the repeal spread across the internet, celebrities took to social media to express their shock, anger, but, most of all, support for any young trans students who might be feeling alone. "This isn't about politics. It's about human rights, and it's not okay," Ellen DeGeneres tweeted, adding that "for anyone who feels scared or hopeless, know that we will never stop fighting for your rights."
Brie Larson meanwhile, invoked the name of Gavin Grimm, the 17-year-old transgender high school student who's suing his school for banning him from communal bathroom facilities. "This is disgusting. This is unacceptable. I #StandWithGavin and every Trans person who deserve nothing less than protection and equality," Larson wrote.
Emmy Rossum made no secret about how she felt, writing that Trump's decision is "EVERYTHING WRONG WITH THIS ADMINISTRATION. @POTUS (Trump)ACTS OUT OF FEAR AND HATRED OF EVERYTHING HE DOESN'T UNDERSTAND. #RESIST."
When speaking to the press on Tuesday, White House press secretary Sean Spicer said that Trump's belief is that the issue should be dealt with on a state-by-state basis. "I think that all you have to do is look at what the president's view has been for a long time, that this is not something the federal government should be involved in, this is a states' rights issue," Spicer said.
Despite his rationalization, don't expect those that resist the decision to stay quiet anytime soon. See more celebrity reactions below.