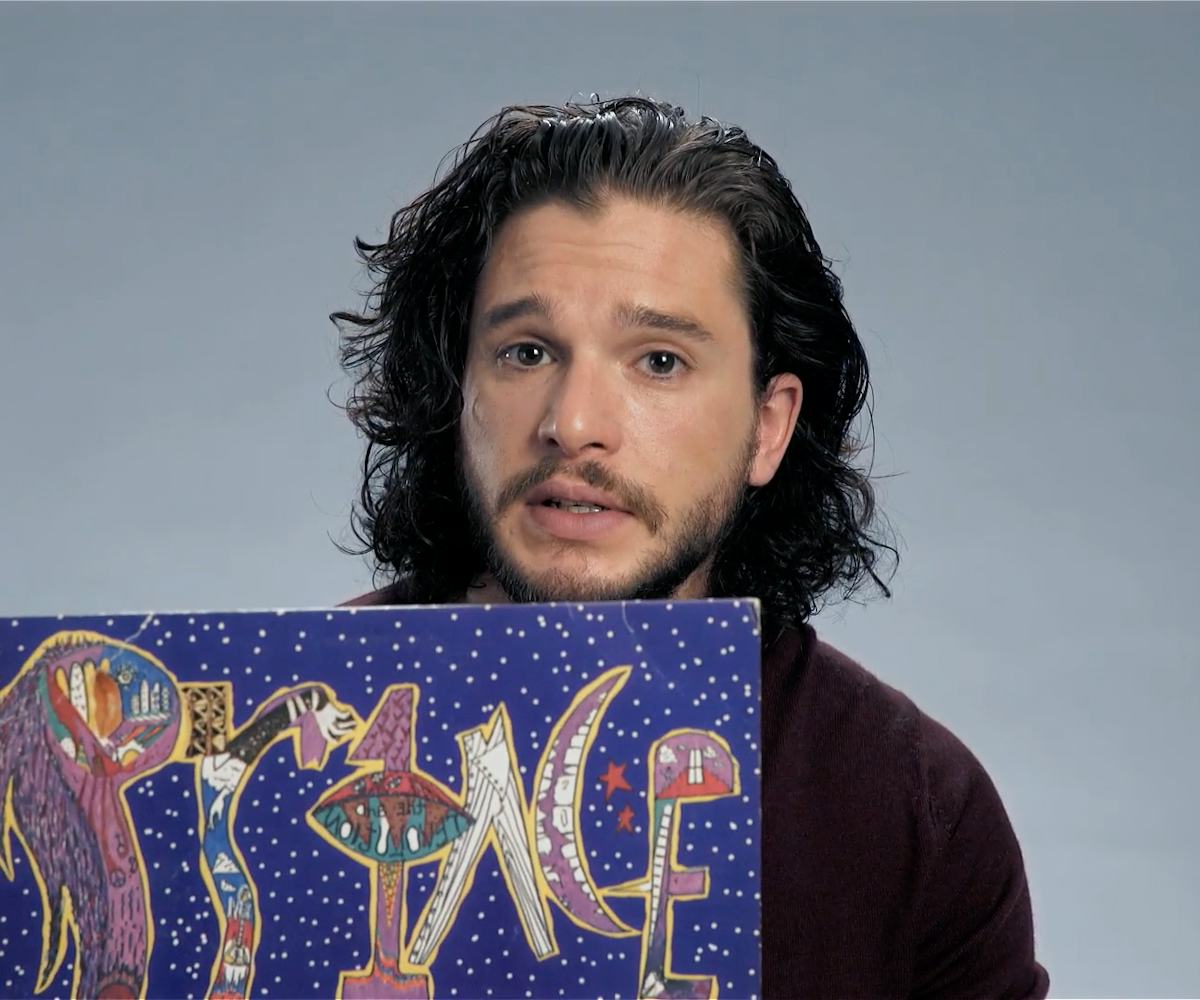 Watch Elle Fanning, Kit Harington, And A Whole Bunch Of Other Celebrities Cover Prince
Happy belated Prince Day!
Yesterday, the governor of Minnesota declared June 7 as Prince Day, honoring the late musician on what would have been his 58th birthday. In a piece of perfect synergy, W magazine's Lynn Hirshberg gathered a bunch of celebrities in front of a camera to sing or recite lyrics from their favorite Prince songs.
Our favorite was obviously Elle Fanning (she literally did the best job), who was probably too young to enjoy Prince in his heyday but showed off her vocals with a great rendition of "Kiss." Ditto for Melissa Benoist. Anya Taylor-Joy—also a good singer—went the sultry route, while Chris Evans tried to remind people that he's everything Captain America is not, aka goofy and fun. Some people opted for dramatic readings, like Chiwetel Ejiofor and Julia Louis-Dreyfus. Kit Harington took a break from battling White Walkers to brood through "Little Red Corvette," and Rami Malek sang into his iPhone because it looks cool. Also, Cindy Crawford. Watch all the tributes above and below.