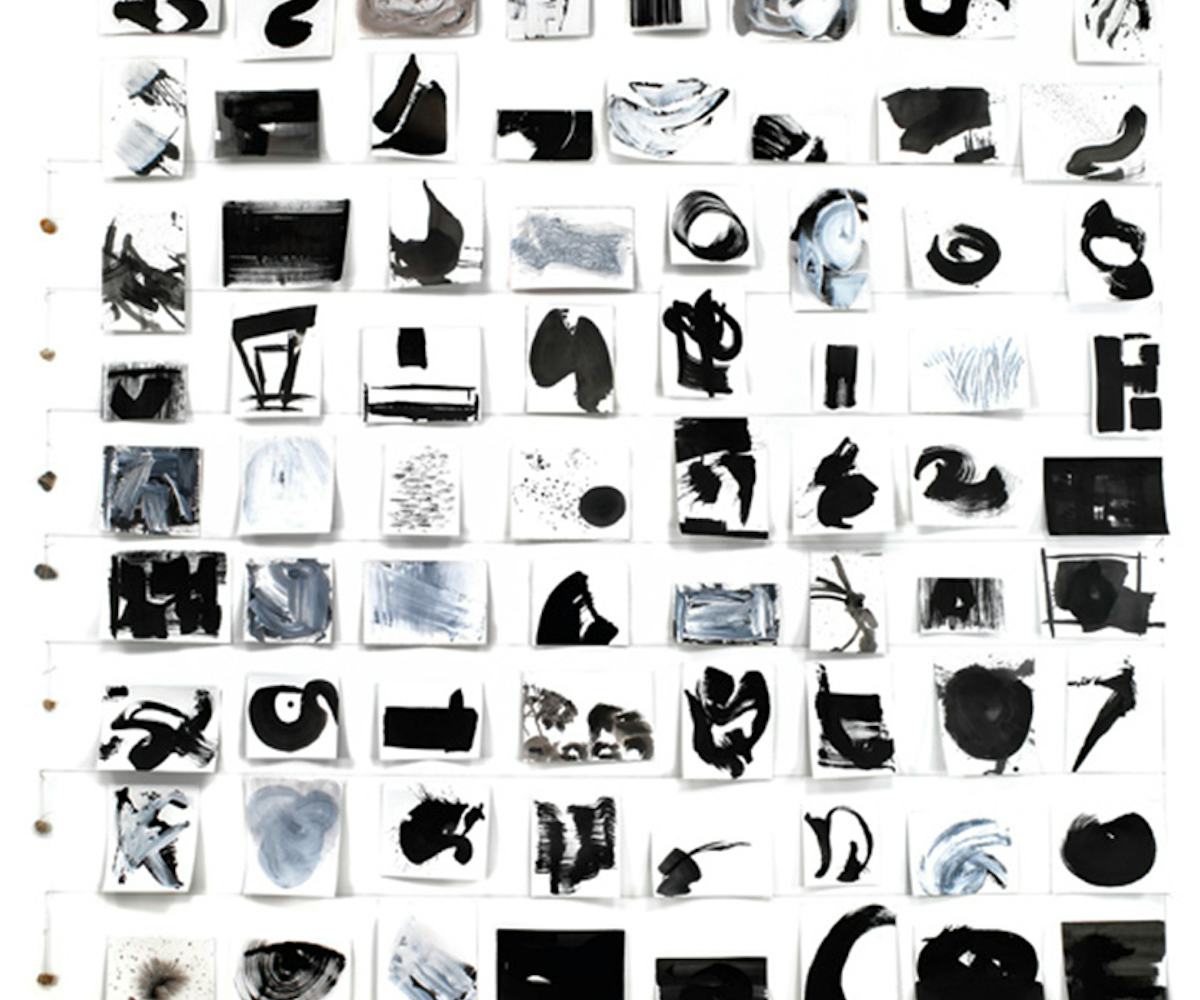 "Seventy Two" by Lucy Liu
8 Celebs Who Make Art That Is Actually Good
Painting can be a creative way to relieve stress, no matter what your day job is. After all, even George W. Bush has come to enjoy his retirement painting portraits of world leaders, landscapes, and dogs. But for those who work in creative fields, painting can also be another outlet for self-expression, and the results can be truly breathtaking. So it's not surprising to learn that several musicians and actors know their way around a canvas.
Although these eight creatives aren't particularly regarded for their visual art prowess, they stand up to some sharp criticism when it comes to their painting skills. Flip through the gallery to see which stars are talented in more ways than you thought.
Matthew Gray GublerThis Criminal Minds star and former intern for Wes Anderson is known for a specific brand of oddball charm, which makes his illustrations so delightful. His surreal portraits and whimsical drawings give a peek into his slightly macabre, slightly carefree, altogether effervescent mind. The actor also shares his illustrations on Instagram.
Lucy LiuElementary actress Lucy Liu may be best known for her lengthy and successful film and TV career, but she's also a highly skilled abstract artist, having exhibited her own work publicly since 1993. She exhibited her work under her Chinese name, Liu Yu-ling, until 2011 to prevent people from making biased judgments about her work. Her 2011 exhibit, Seventy Two, was replicated in a book—and the actress donated portions of the proceeds to charity.
Stevie NicksAfter her best friend Robin Anderson was diagnosed with leukemia in the early '80s, Stevie Nicks took up painting as a way to express her emotions and console her friend. She created her first painting, of an angel named Rhiannon, as a way to provide Anderson with a source of comfort when she couldn't be around. After the passing of Anderson, Nicks continued to keep up with art as a form of meditation.
Jemima KirkeEven with the success of Girls, Jemima Kirke considers herself an artist first and an actress second. Her paintings all follow a similar aesthetic and subject matter, depicting dark, Manet-esque portraits of girls and women. She received her Bachelor of Fine Arts in painting from the Rhode Island School of Design and continues painting alongside her acting jobs.
Joni MitchellJoni Michell's album artwork for Both Sides Now is undoubtedly iconic, but not many realize that the portrait is painted by Mitchell herself. The multi-talented singer has stated on her website that she always thought of herself first as a painter—despite how iconic and groundbreaking she came to be in the music industry. Her work includes multiple self-portraits, as well as portraits of other musicians. 
Emma WatsonA 2011 Vogue interview describes a striking self portrait found in Emma Watson's home. Later the image surfaced online, confirming that yes, Emma Watson is, in fact, good at everything, and yes, she is too modest to say so herself. 
Johnny DeppJohnny Depp's portraits may be as eccentric as his characters. His artistic repertoire includes many self portraits, as well as portraits of fellow creatives such as Tim Burton (of course), Patti Smith, and Marlon Brando. He also painted multiple album covers for his former partner, Vanessa Paradis.
Kanye WestWould you believe that someone who refers to himself as a creative genius couldn't draw? Of course not. So it's no shocker at all that way back in 2005, Yeezus himself showed MTV some of his early sketches—which actually, we'll admit, are pretty good. He did put that artistic talent into his Adidas collection, after all. You've impressed us once again, Ye.