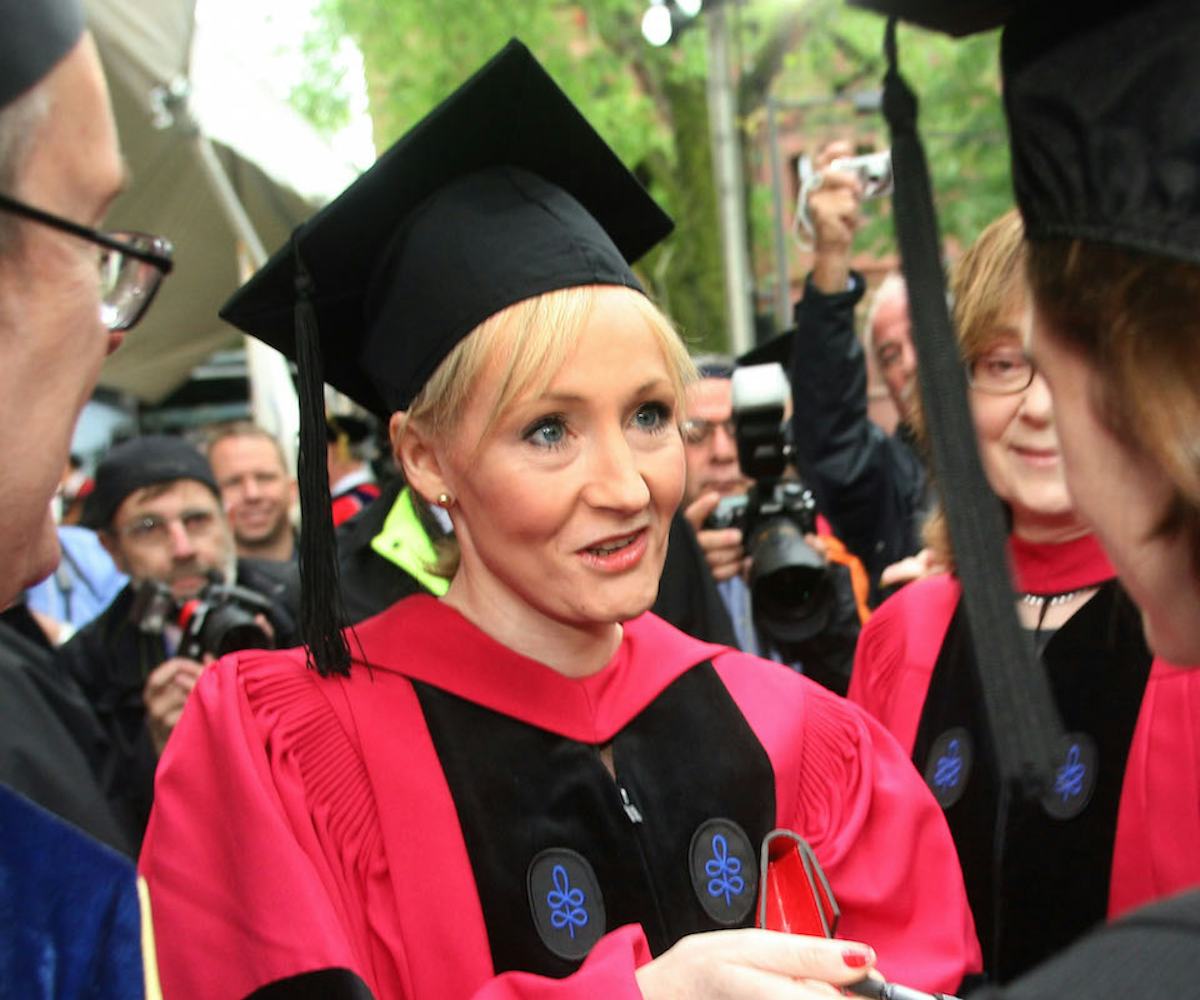 Photo Robert Spencer/Getty Images
10 Celeb Graduation Speeches That Tell It Like It Is
So you're there with your cap and gown, and who comes out to talk to you and the graduating class of 2016? A celebrity! It's great! It's fun! It's even funny! But is it meaningful and is it applicable to you? Is that actor, comedian, or musician actually loading you up with advice you can carry with you out of the halls of academia and into the so-called "real world"? Not always.
See, celebrities themselves don't always live in the "real world," and haven't always had to claw their way up the way many of us have/will have to. Thus, sometimes their version of life advice isn't so… helpful. More than that, while it's not the worst thing to not take graduation speeches too seriously, some celeb graduation speakers just don't give their duties even the slightest bit of gravity.
So, when a celebrity steps to the podium, sometimes you get Stephen Colbert prepping you and pumping you up for a life beyond dorm bashes and all-night study sessions, and sometimes you get Ali G. Yeah, that's right, Ali G… at Harvard no less. 
Because it's coming on that time of year, we decided to round up the celeb graduation speeches that are actually intelligent, inspiring, moving, and say it like it really is. It's a nice little list perfect to get you started if you're about to grab your diploma or, heck, if you've been outside of college for a decade now and just need a boost—each selection filled with words of wisdom from someone you already love. Oh, and we promise, no Ali G.
Stephen Colbert, Wake Forest University, 2015
Amy Poehler, Harvard University, 2011
Ellen DeGeneres, Tulane University, 2009
J.K. Rowling, Harvard University, 2011
Conan O'Brien, Dartmouth College, 2011
Nora Ephron, Wellesley College, 1996
Natalie Portman, Harvard University, 2015
Steve Jobs, Stanford University, 2005
Jon Stewart, The College of William and Mary, 2004
Oprah Winfrey, Harvard University, 2013