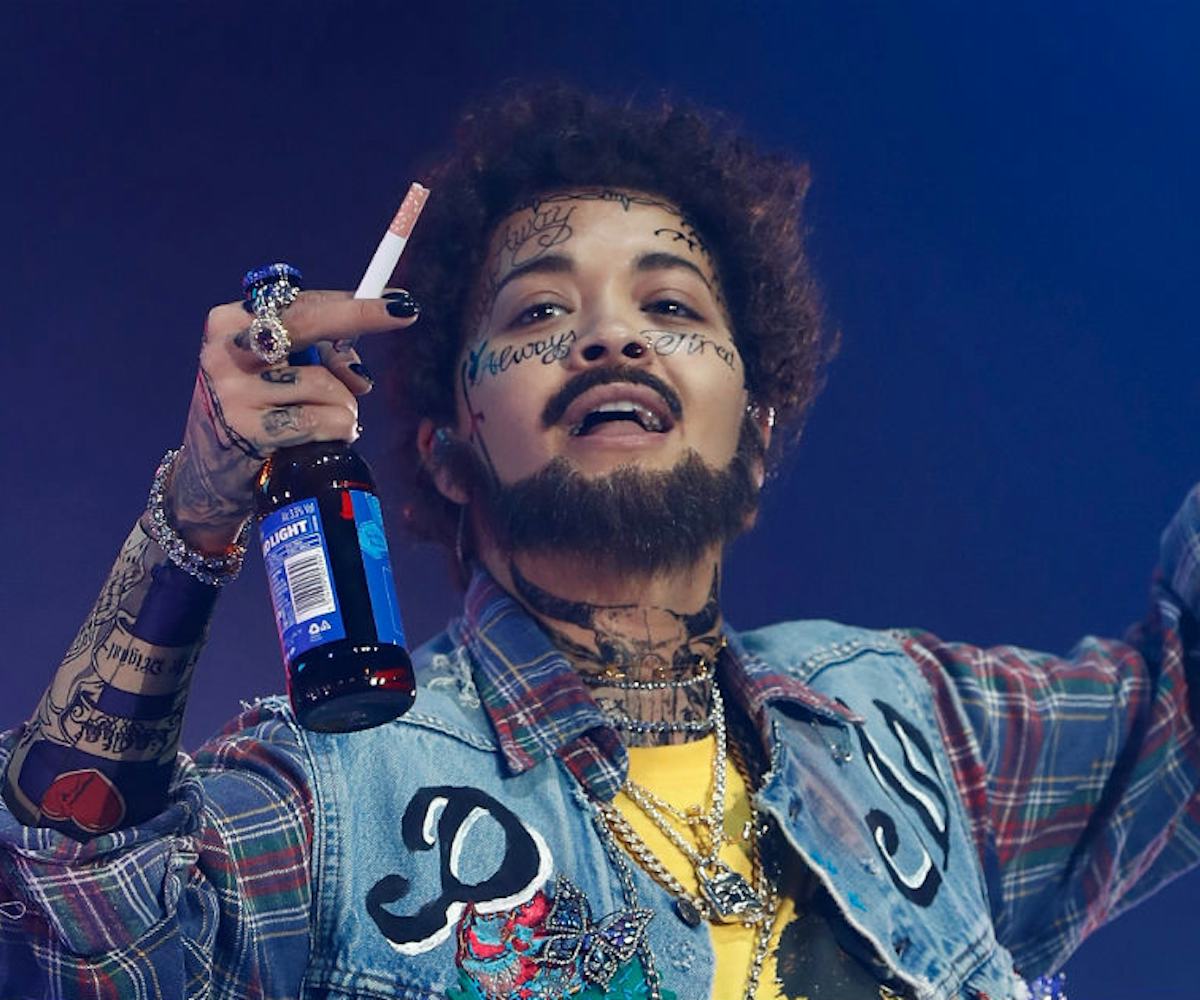 Photo by John Phillips/John Phillips/Getty Images.
The Best, Most Creative Halloween Costumes From Your Favorite Celebrities
Umm hi have you seen Lizzo as Ursula?
Halloween has come and gone and, just as always, celebrities have delivered with some really, really good costumes.
Nicky Hilton pulled a Kendall Jenner and dressed up as her sister Paris Hilton. Beyoncé payed homage to both Toni Braxton and track and field athlete Florence Griffith Joyner. Gabrielle Union proved that she's "Just A Girl" by channeling '90s Gwen Stefani. Our favorite costume from this past weekend was Rita Ora as Post Malone. The singer surprised her fans and performed as the rapper during a show at Wembley Stadium in London. She has the artist down, from the "Always Tired" face tattoo to his mannerisms. But, our favorite from the actual holiday has to go to Lizzo who dressed up as Ursula (people really want Disney to cast her in the upcoming live-action remake of The Little Mermaid).
There are a ton of other good ones though, which we've gathered below. Keep some ideas in your back pocket for next year. Halloween is only 364 days away, after all. 
Lizzo as Ursula
Rihanna as a skeleton
Kourtney Kardashian as Ariana Grande
Beyoncé and Jay Z as Florence Griffith Joyner and Tommie Smith
Saint West and Reign Disick in costumes from Kanye West's "I Love It" 
Kylie Jenner as Barbie
Janelle Monáe as Willy Wonka
Missy Elliott as Missy Elliott
Bella Hadid and The Weeknd as Beetlejuice and Lydia
Chrissy Teigen and John Legend as Queen Elizabeth and Prince Philip
Ciara and her family as the Black Panther cast
Jhené Aiko as Nisi in B*A*P*S
Justin Timberlake and Jessica Biel as Legos
Lupita Nyong'o as Dionne from Clueless
Ty Dolla $ign and former NYLON September cover star Lauren Jauregui as The Joker and Harley Quinn
Lizzo as Sailor Moon
Halsey as Poison Ivy
Kendall Jenner as a Fembot from Austin Powers
Olivia Munn as Peik Lin from Crazy Rich Asians
Zoë Kravitz as a barely-awake vampire
Kaia Gerber as Joan Jett
Gabrielle Union as Gwen Stefani
Nicky Hilton as Paris Hilton
Teyana Taylor as Kitana
Harry Styles as Elton John
Lili Reinhart and NYLON July cover star Camila Mendes as Napoleon Dynamite and Pedro