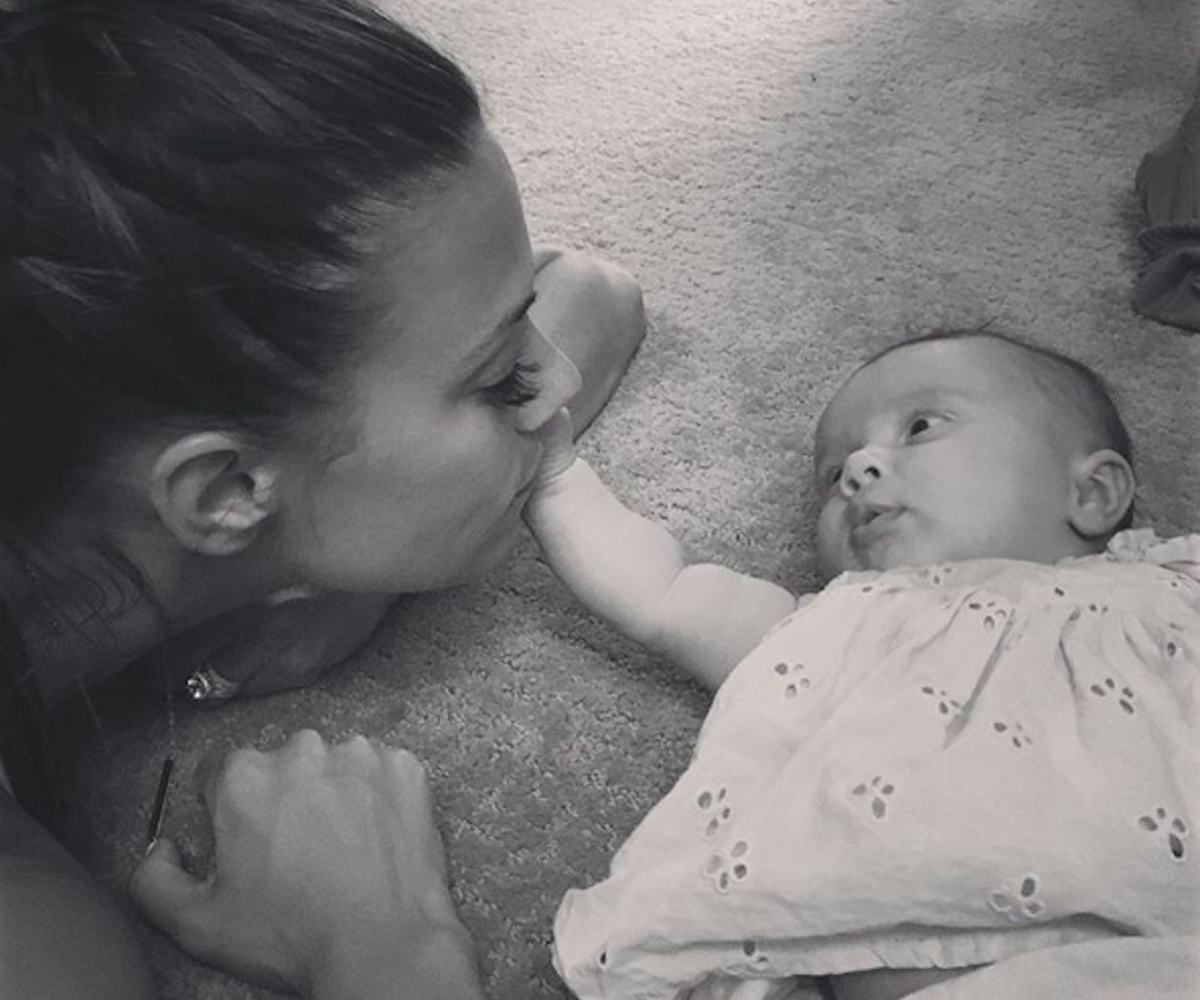 Photo via @kramergirl/Instagram
This Is How Nine Celebrity Moms Celebrated Their First Mother's Day
To be famous is to be wanted. To be a mother is to be needed. Being a celebrity mom sounds exhausting. But for one day a year, when Instagram and Mother's Day collide, we get to see why for some stars it's not half bad.
This year, Jessica Biel, Chrissy Teigen, Blake Lively, Tyra Banks, Haylie Duff, Anne Hathaway, and so many more celebrated the holiday for the very first time by posting pictures to social media. You have to capture these precious moments while you still can, and there's no better place to do that than on the Gram. (They grow up so fast!) Prepare to be overwhelmed by contagious cuteness, and touched by all of these sweet, innocent, and angelic little baby faces.
I must say, I am not a baby person at all, but after scrolling through all of these photos, I think I might want one... in due time. For now, I'll gladly live vicariously through celebrities until I'm ready for a kid of my own. (Check back with me in about 10 years.)
Take a look at some of our fave celeb mom IG posts on the next page.