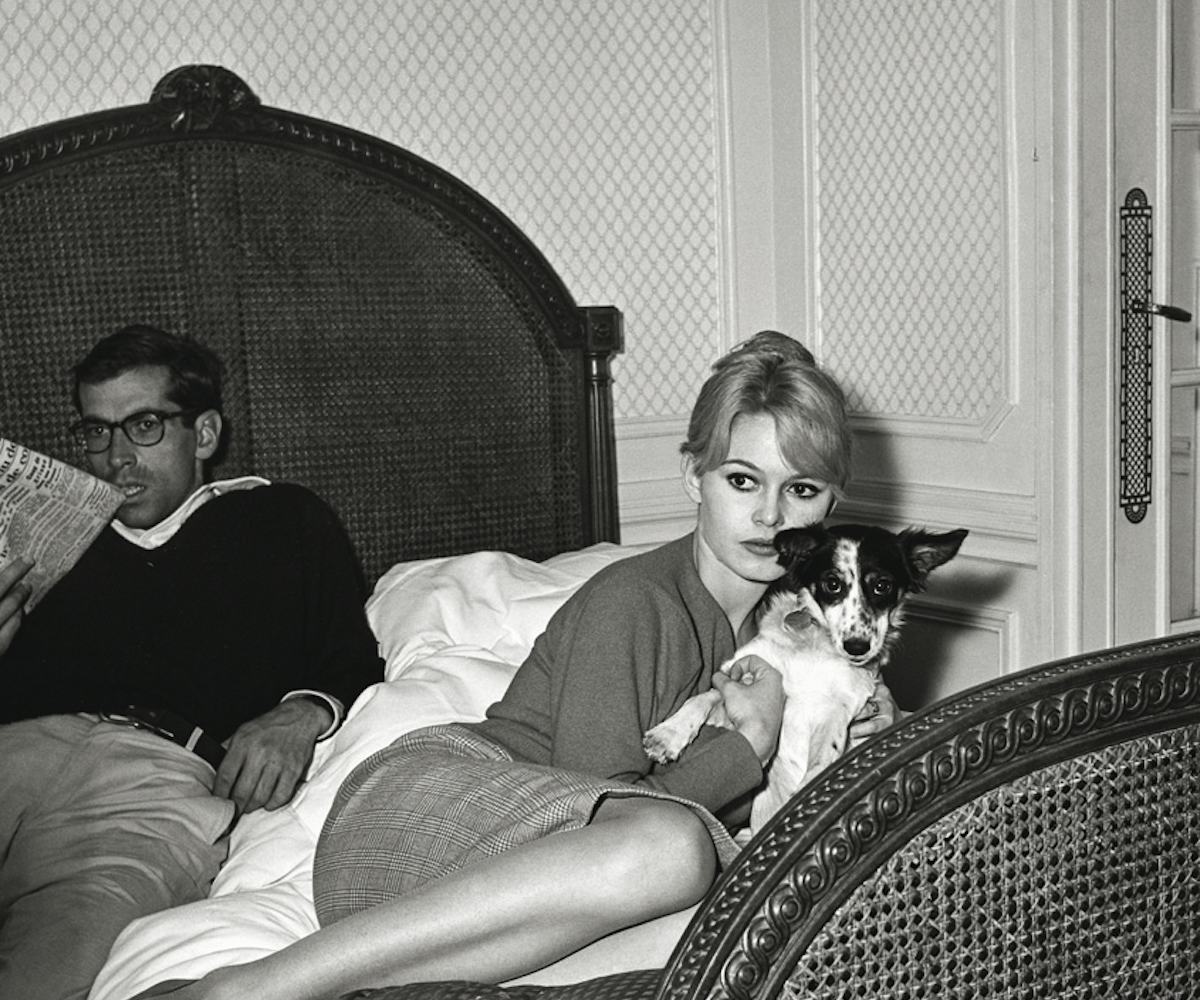 all photos courtesy of teNeues. photo © 2014 edwardquinn.com
book club: celebrity pets
cute overload courtesy of brigitte bardot, liz taylor, and their furry friends
Long before Cara Delevingne's bunny had an Instagram account or even pre-Paris Hilton's infamous chihuahuas (remember Tinkerbell?!), it was all about the celeb pets of '50s and '60s stars like Brigitte Bardot or Liz Taylor. We might remember these actresses for their movies, their style, or their pitch perfect cat-eye makeup, but a new book from teNeues is instead shining the spotlight on their furry friends. 
Edward Quinn's Celebrity Pets is exactly what it sounds like: a photography tome entirely devoted to the famous pets of Taylor, Bardot, Natalie Wood, David Niven and more. And turns out, the lives of these cocker spaniels, cats, and cockatoos were about as glamorous as the lives of their owners (think fancy trips along the Riviera and designer clothing...). So prepare your coffee table for some major retro cute overload, and pre-order the book here.  
Natalie Wood with her co-star and latest boyfriend Warren Beatty and a little fan. In front of the Carlton Hotel, Cannes 1962,
A Miniature Poodle and an Afghan Hound in the Alfa Romeo of David Niven and a special hat for his Swedish wife Hjordis Tersmeden. Saint-Jean-Cap-Ferrat 1961
Brigitte Bardot with Clown, her cocker spaniel, in 1956.