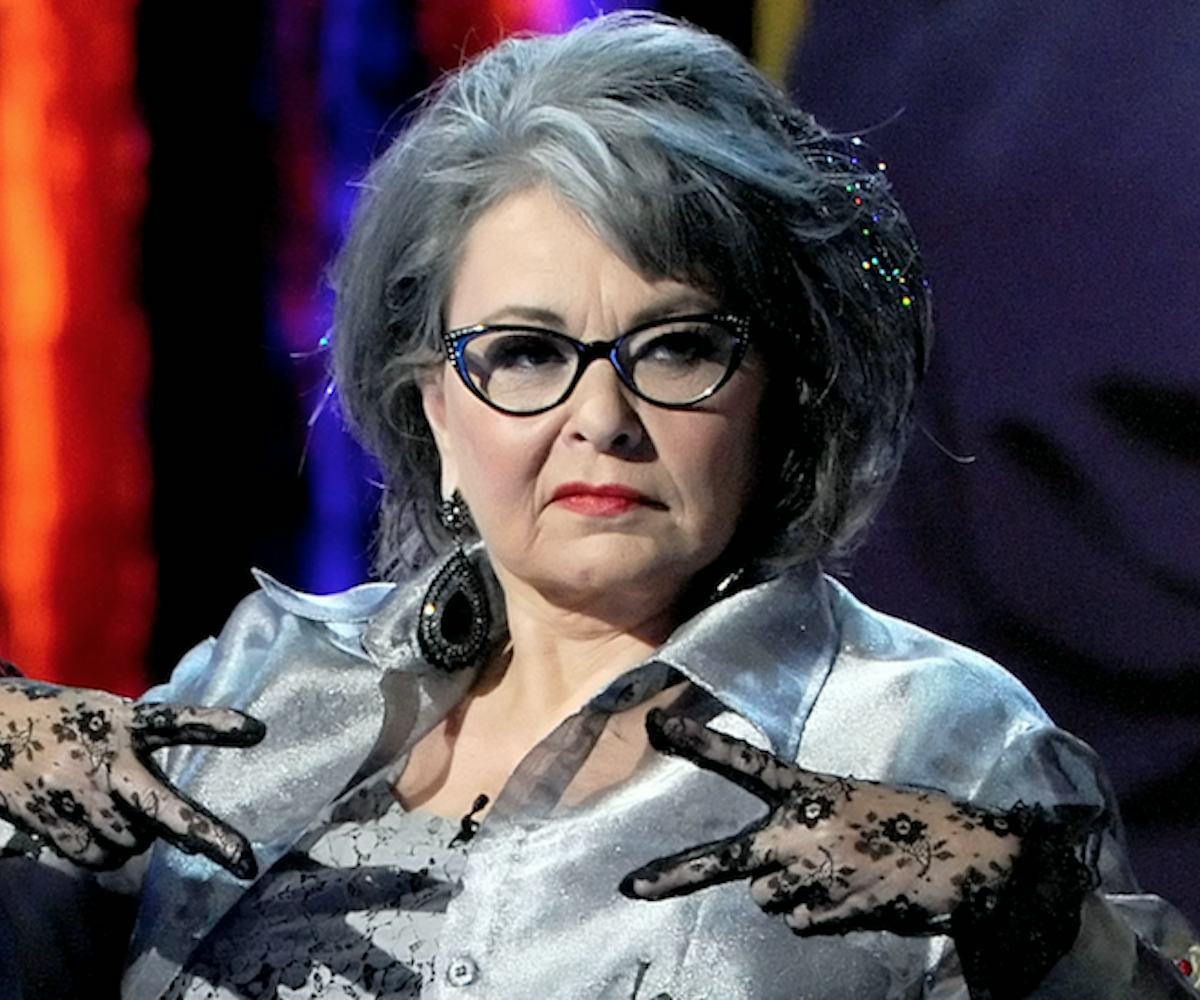 photo by Kevin Winter / getty images
Celebrities Are Dragging Roseanne Barr Following 'Roseanne' Cancellation
Yesterday afternoon, Roseanne Barr got her ass handed to her after she made racist remarks on Twitter about former President Barack Obama's top aide Valerie Jarrett.
In the hours after she issued the tweet (which have since been deleted) referring to Jarrett as the product of the "Muslim brotherhood & planet of the apes"—a statement that she tried to defend as a "joke" to CNN reporter Andrew Kaczynski—the actress-comedian has been dropped from talent agency ICM Partners and ABC canceled Roseanne. 
Celebrities, in turn, have responded to the news by dragging Barr and praising the network for canceling the show. Among those many voices was showrunner Shonda Rhimes, who expressed sadness for the "talented innocent people" who lost their jobs but ultimately concluded that Barr "got what she deserved."
Actress Viola Davis took the time to thank Channing Dungey, the president of ABC Entertainment, who called Barr's tweets "abhorrent, repugnant and inconsistent with our values."
Ava DuVernay also used her platform to shout-out Dungey, stating that she is "sitting on top of your world like a Queen in full judgement of your garbage and taking it out." Ouch.
Black-ish creator Kenya Barris responded to the news with a simple "Bye-bye!!!"
One Day At A Time star Rita Moreno left a scathing message for Barr, stating that she is a "sorry excuse for a human being."
Queer Eye fave Jonathan Van Ness responded to the news with a brilliant GIF of Emma Stone.
The news also got the phrase "Bye Felicia" trending on social media.
As acutely pointed out by actor Josh Gad, if only we could hold the current president just as accountable for his insensitive and bigoted remarks.