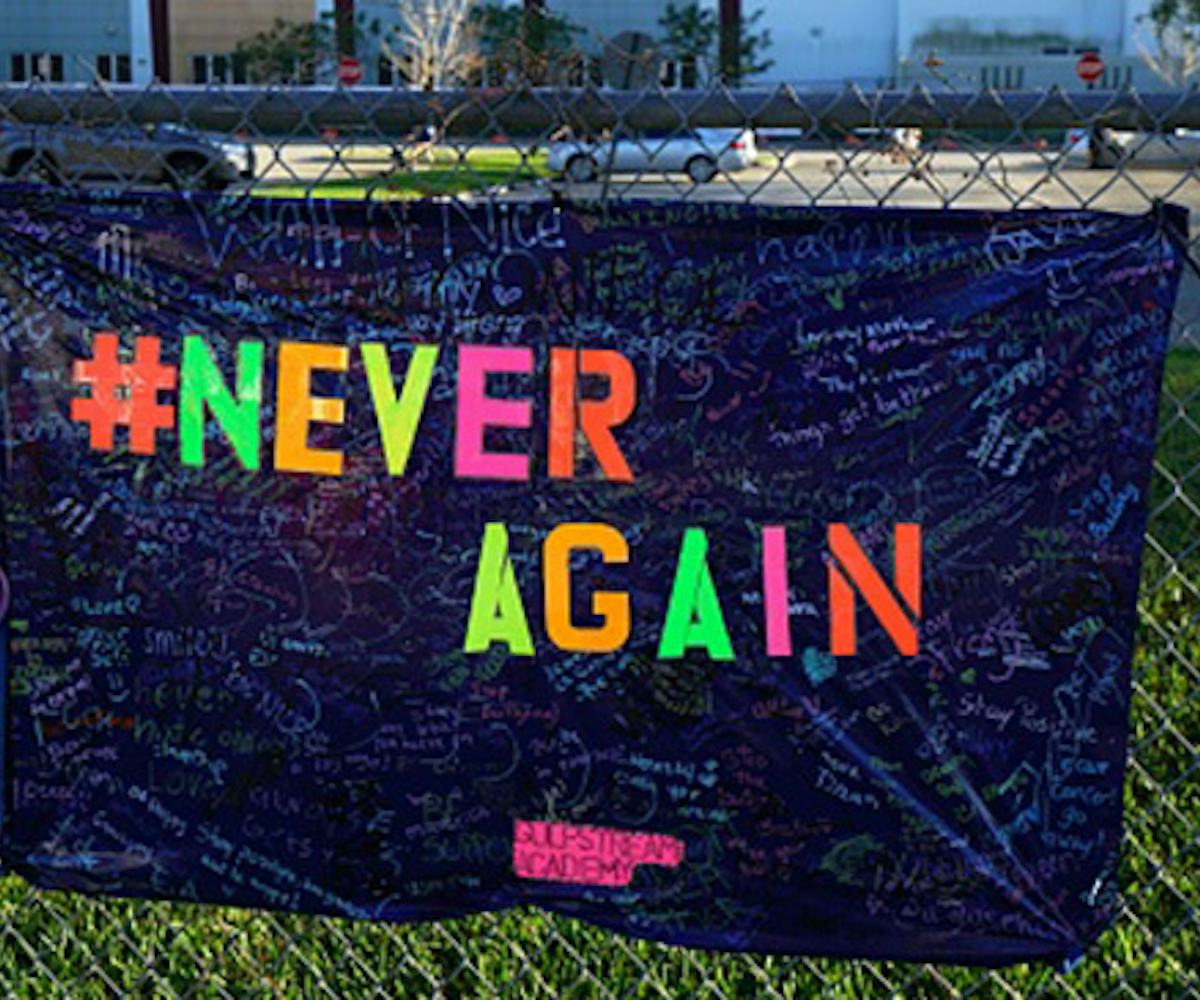 Photo by Giles Clarke/Getty Images
Stars Will Wear Orange Anti-Gun Violence Pins At The Oscars
To demand better regulation now
Celebrities are once again using their massive platform on Sunday night at the 90th Academy Awards to draw attention to an important cause. At the Golden Globes this year, stars wore all-black to show their solidarity with the Time's Up movement, which advocated for equal pay and respect for women, and at the Grammys some celebs carried white roses, to support the same cause. Now, at the Oscars, following a mass shooting at a high school in Parkland, Florida, some actors will wear orange pins, provided by the advocacy group Everytown for Gun Safety, to protest gun violence in the United States.
The orange American flag pendants are meant to help raise awareness about a need for immediate action regarding gun regulations. After the school shooting in Florida—which left 17 students and teachers dead—a lot of A-listers donated to "March for Our Lives," a protest organized by Parkland survivors. Oprah Winfrey, George Clooney, and more stars donated a total of more than $500,000, according to People. 
Other celebrities, like Julianne Moore and Emma Stone, have worked with Everytown before, appearing in public service announcements for the anti-gun violence organization after the Las Vegas massacre in October 2017, which left 58 people dead. And stars like Amy Schumer and Lin-Manuel Miranda have worn orange for National Gun Violence Awareness Day in the past, speaking out on social media about how to get involved in preventing gun violence. 
While gun regulation is getting special attention at the Oscars this year, that doesn't mean the other causes will fall to the wayside. A lot of celebrities will still wear Time's Up pins at the Academy Awards, so the movement doesn't lose momentum. 
This year's red carpets have been a far cry from what we're used to. We've gone from E!'s "mani cam" to hosts asking about systemic misogyny and the availability of semi-automatic weapons. Unlike the outfits which come and go, hopefully this new embrace of social advocacy is more than a passing trend.