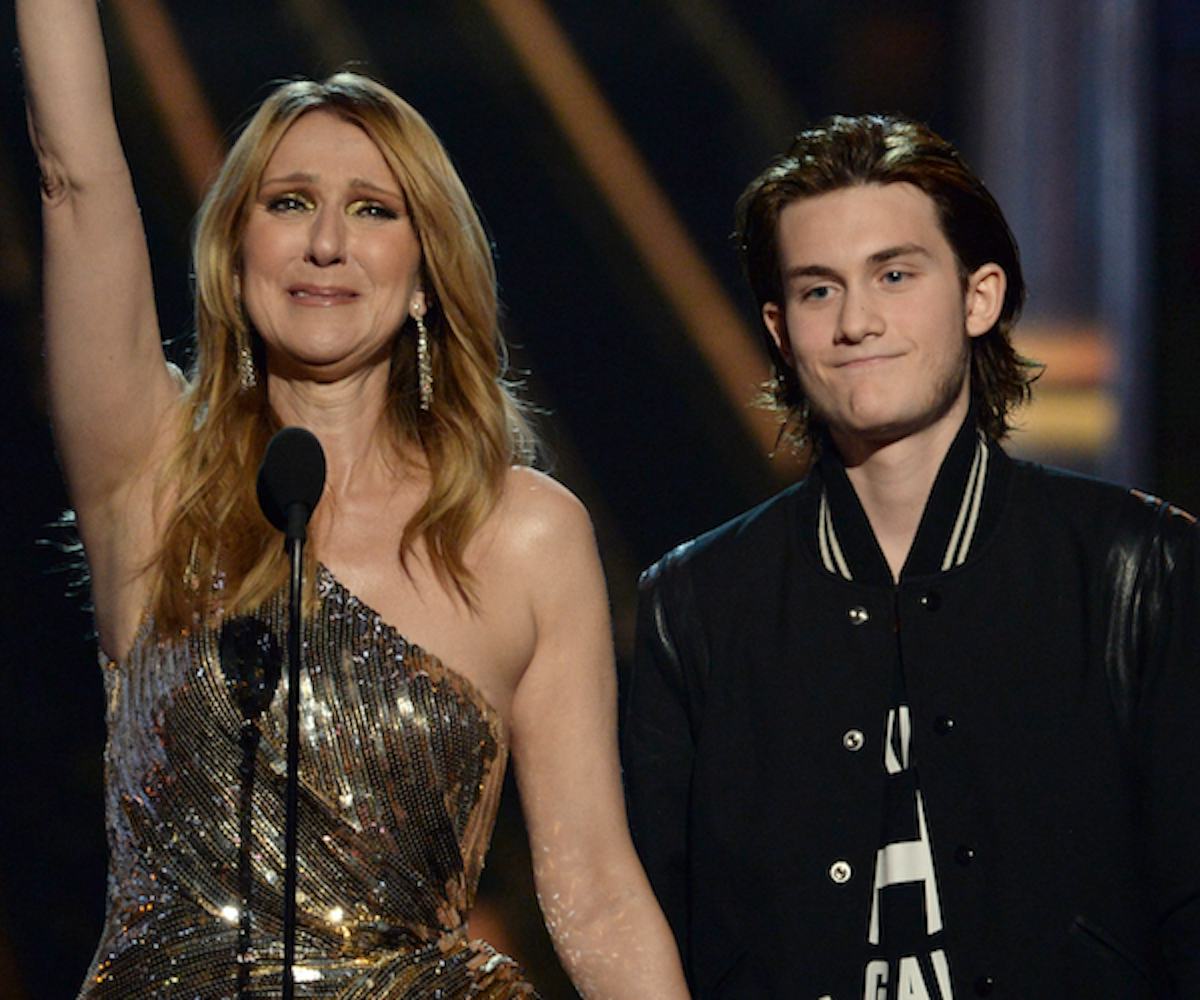 photo by Kevin Winter / getty images
Céline Dion's Son Is A SoundCloud Rapper
It looks like Céline Dion's son is looking to also make it big in the music industry. The 17-year-old René-Charles Angélil is making headlines after releasing covers of The Weeknd's "Sidewalks" and "Loft Music," as well as an original rap song on SoundCloud, earlier this week. His rap moniker is Big Tip.
Angélil, who is the eldest son of Dion and her late husband René (who passed away after a long battle against cancer in January 2016), posted a photo on Instagram a few days ago showcasing his chart-topping tracks.
"I woke up like dis.... #ChartTopper," he captioned the post. From the looks of it, Angélil is aware of his "knack" for music. In his original song, "The Apple," he proclaims that his talent is "God given." 
"The way i flow thru this track make your head bump back," he continued. 'I'm make it to number 1, oh wait, I already done that. Damn Tip, why you gotta do 'em like that? Why you got so many bars like Orange Is The New Black?"
There's no word on whether or not he'll drop a remix of "My Heart Will Go On," or if Mama C will be featured on a track. You can stream his music here.