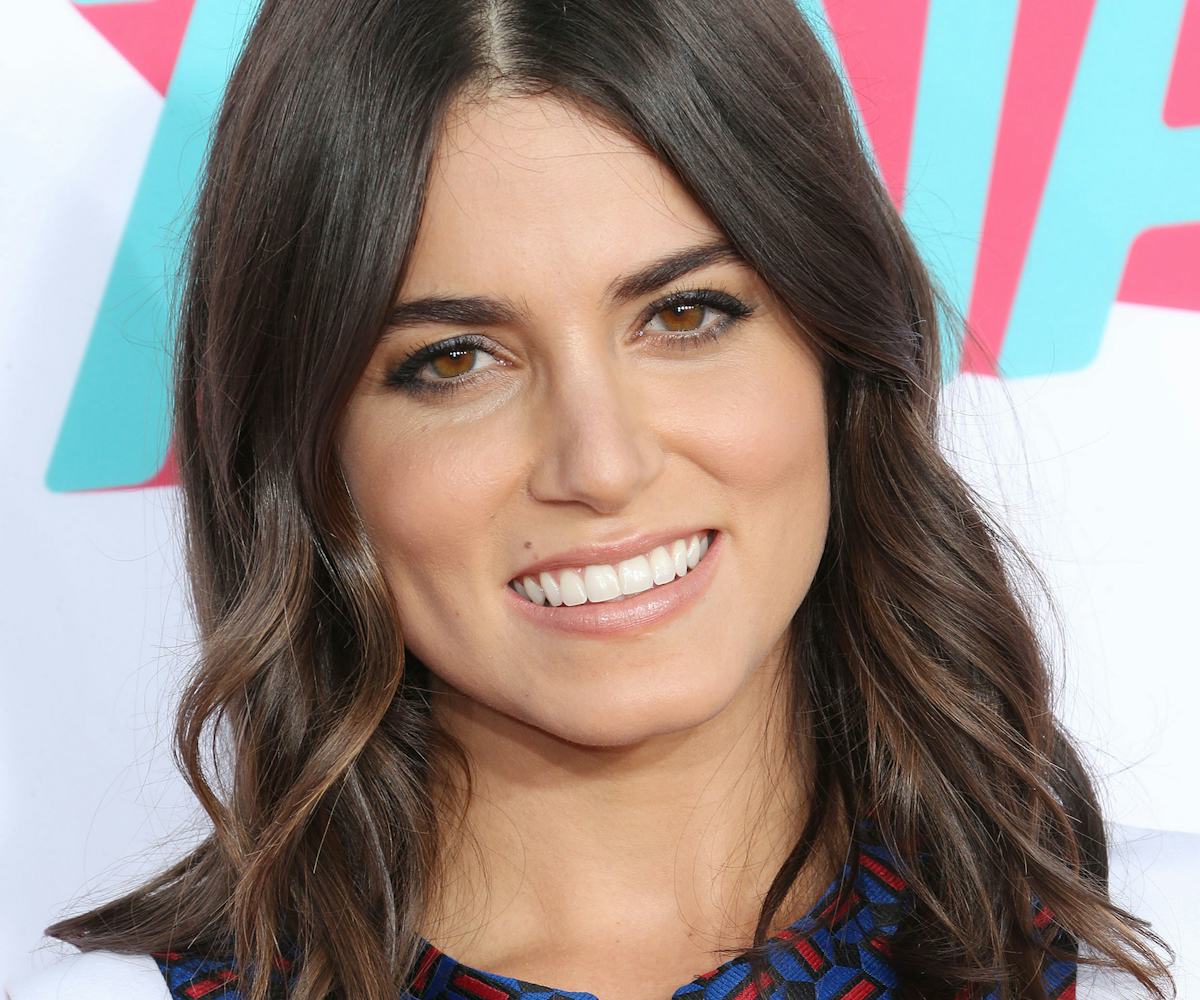 photo by getty images
beauty queen: nikki reed
why we're all about the center part right now.
I never thought I'd be saying this, but here goes: There's nothing fresher than a center-parted hairstyle.
Yes, after years of Great Gatsby-inspired finger waves and old Hollywood deep side parts, the favored styling of Marcia Brady feels so now. We saw it all over the spring '14 runways, from Alexander Wang to BCBG, Suno to Rag & Bone (aka some of the most influential of the New York shows), and now it's made its way into the real world--or, at least, the red carpeted world. Nikki Reed, whose part has ranged from by her ear to near the inner part of her eyebrow, went with a super-center part for the 2013 Halo Awards. She looks like a dead ringer for Laurie Partridge (yes, that's a very good thing) and the best part is, it doesn't take a trip to the salon to get the look yourself.
Seriously, three steps and you've completely updated your style--just wait for the, "Oh, did you get a haircut?" questions to start rolling in.
PART IT: Ace Combs All Purpose Comb - $2.99
This is the easy part: Take a comb, start at your forehead, and just drag it along your scalp to create a perfectly centered part. Do it while your hair is still wet and you'll be less likely to get a cowlick.
PREP IT: Living Proof Prime Style Extender - $24
While your hair is still wet, apply this to your hair--particularly any areas that may cowlick or not be as excited about your new center part as you are, as it will help prep and hold strands.
SET IT: No Crease Bow Clips - $5.99
These clips are like magic--they won't leave any weirdly shaped marks once your hair dries. Pop them in about two inches down from the center part on either side to help set hair off of your face.