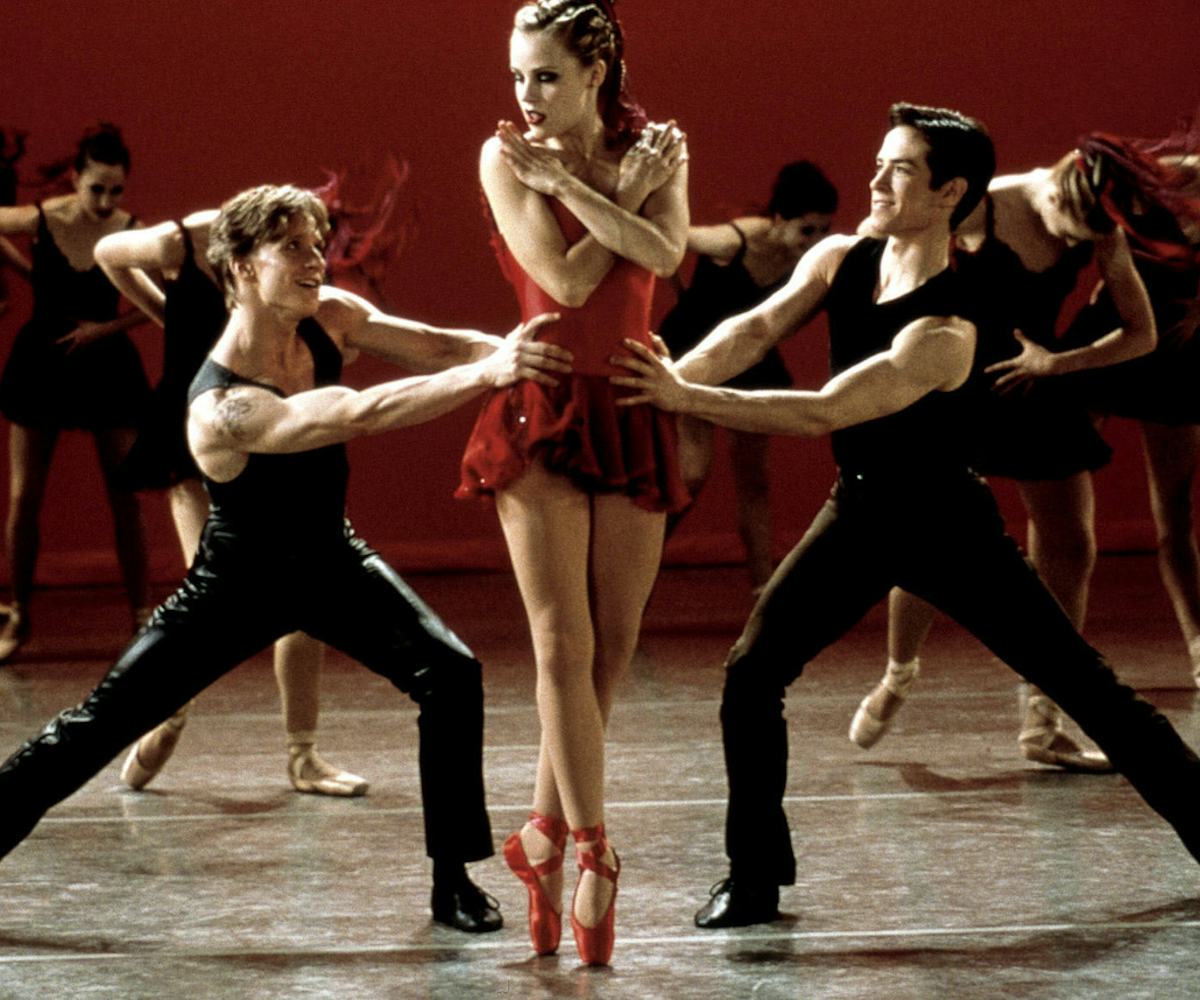 private icon: center stage
why jodie sawyer is our style icon.
A new month means one thing: new movies streaming on Netflix! And this year, March brought with it the greatest movie of all time, Center Stage.
If you were a teenage girl in the early '00s, you probably owned this ballet flick on VHS and watched it at least once a month. How could you not? It had everything, girl cliques, catty drama, rule breaking, hot dudes with ballet bods, and of course a killer dance sequence that was just begging to be learned and performed at a high school talent show.
So you probably cancel your Friday night plans now and get ready to watch Center Stage instead. And we know just the things you'll need to channel your inner Maureen, Jodie, or Eva. 
To channel Maureen, you'll need...
My One and Only Black Bodysuit -- $25
Wildfox Ballerina Sweater -- $181.31
Jessica Simpson Ballet Flats -- $70
Classical Ballet Technique -- $29
To channel Jodie you'll need...
Grishko Red Pointe Shoes -- POA
To channel Eva you'll need...
Turtleneck Tank Leotard -- $53.55
Alexander McQueen Studded Heels -- $695
I'd Rather Be Dancing Shot Glass -- $12.50