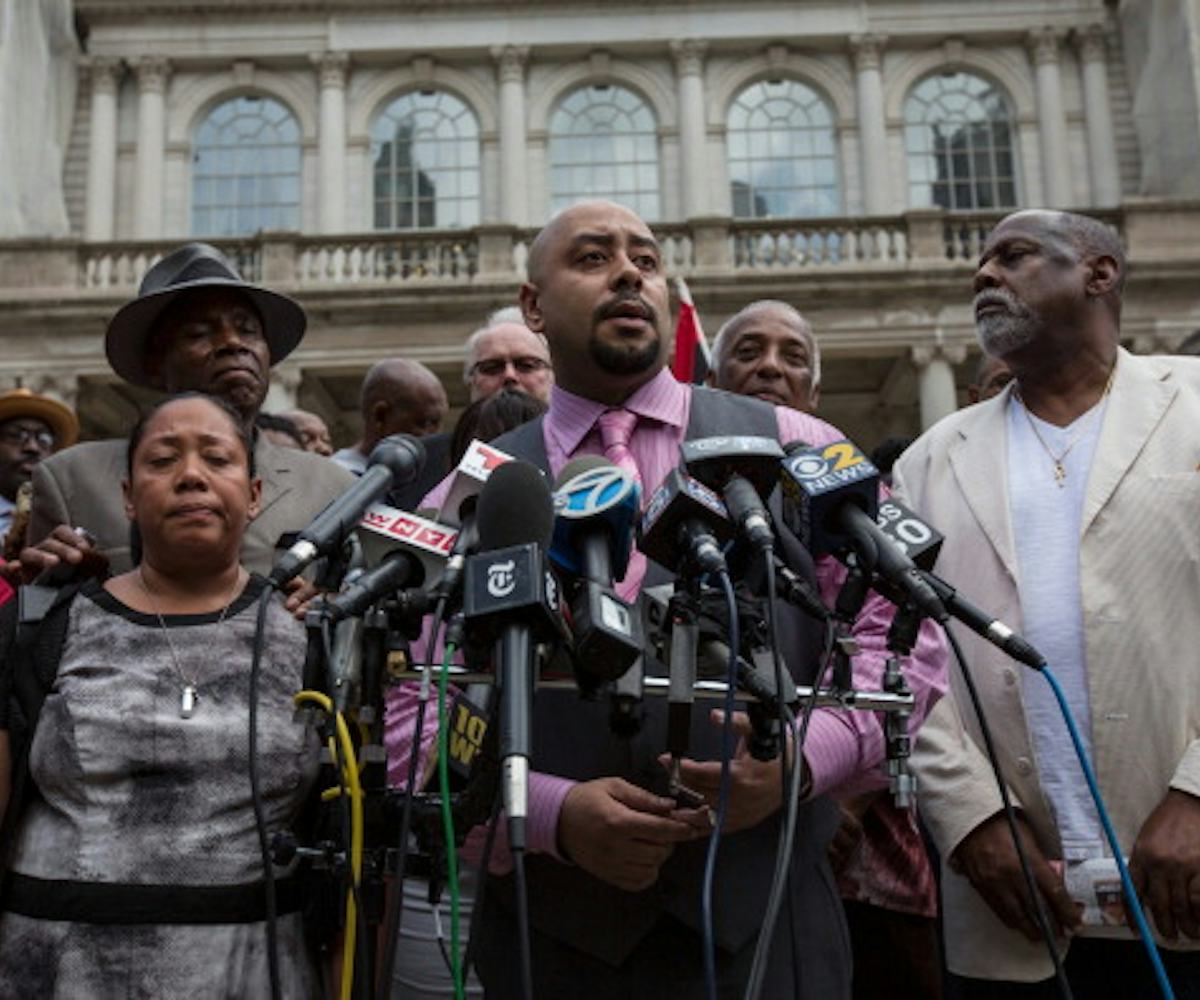 Photo by Andrew Burton/Getty Images
Ava DuVernay Will Write And Direct Series About The Central Park Five
Following her powerful Netflix documentary 13th, that traced the history of slavery and racial inequality to modern-day mass incarceration, Ava DuVernay will now write and direct a limited series about the Central Park Five. It will follow the story of the five men who were wrongfully convicted of raping Trisha Meili in 1989 while she was jogging in Central Park. All five men spent seven to 13 years in prison for a crime they didn't commit.
Donald Trump was integral to putting the five innocent men behind bars. He spent $85,000 on full-page ads in the city's major daily newspapers, that declared "BRING BACK THE DEATH PENALTY. BRING BACK OUR POLICE!" Even though the five men were exonerated by DNA evidence, Trump has continued to claim they are guilty as recently as last year.
"The story of the men known as Central Park Five has riveted me for more than two decades," DuVernay said in a statement released by Netflix. "In their journey, we witness five innocent young men of color who were met with injustice at every turn—from coerced confessions to unjust incarceration to public calls for their execution by the man who would go on to be the President of the United States."
According to Variety, each part of the series will focus on one of the five teenagers, Antron McCray, Kevin Richardson, Yusef Salaam, Raymond Santana, and Korey Wise. It will span from the spring of 1989, when they were first interrogated about the incident—for 24 to 36 hours—to 2014, when they were exonerated and reached a settlement with New York City for $41 million. Oprah Winfrey will serve as one of the film's executive producers alongside DuVernay. The two previously worked together on Selma and OWN's Queen Sugar. 
"This is one of the most talked-about cases of our time and Ava's passionate vision and masterful direction will bring the human stories behind the headlines to life in this series," vice president of original content for Netflix, Cindy Holland, said. "After powerfully reframing the public conversation about criminality and injustice in 13th, Ava now turns a new lens to a case that exposes deep flaws in our criminal justice system."
"The events of this shocking story continue to resonate today," executive producer Jonathan King said, "and the way Ava has chosen to focus intimately on the five young men foregrounds the human costs of this kind of tragedy." 
DuVernay's five-part series on the case will debut on Netflix in 2019.