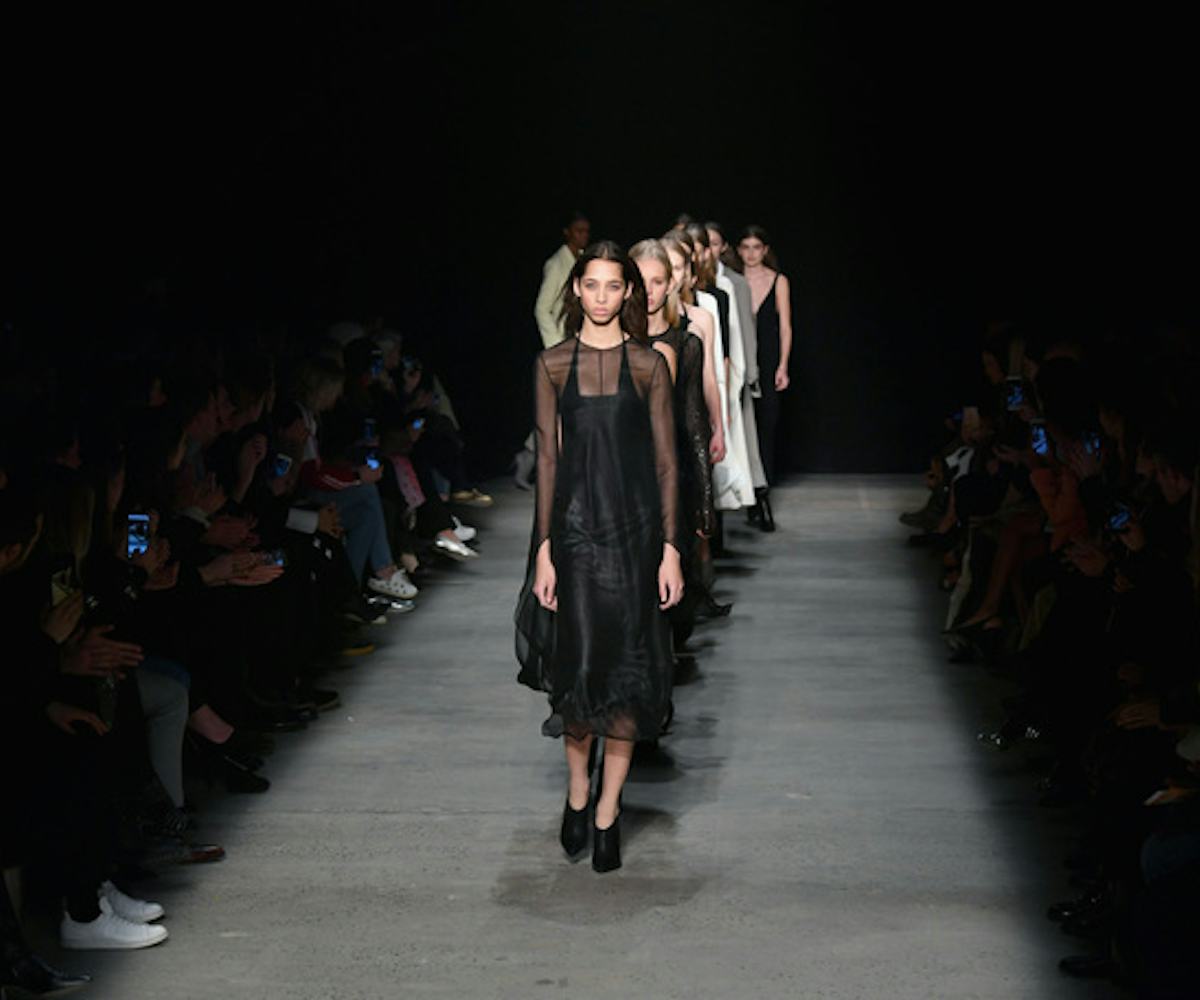 Photo By Slaven Vlasic/ Getty Images.
The CFDA Is Joining Forces With ACLU To Fight Against Inequality During NYFW
"We want to be on the front line, not the sidelines"
There's no doubt that the shows happening during New York Fashion Week this season will be rife with politics. (Last season, which took place on the heels of the presidential inauguration, designers were just getting started.) In February, the Council of Fashion Designers of America (CFDA) launched a campaign with Planned Parenthood. This year, it's joining forces with the American Civil Liberties Union (ACLU).
Announced today, the two organizations are coming together to "promote equality and justice, and fight bigotry and hate." The Fashion for ACLU initiative is already backed by more than 50 designers and labels, including Derek Lam, Opening Ceremony, Prabal Gurung, Public School, and Tracy Reese. CFDA hopes this encourages "its members to speak out about the need to protect the hard-fought constitutional rights and freedoms that we, in our country, hold dear."
"We want to be on the front line, not the sidelines, to boldly fight to protect our precious rights and freedoms, which has taken on a renewed urgency after the heart-wrenching events of Charlottesville," Steven Kolb, the president and CEO of the CFDA, said in a statement. "Our goal is to actively support concrete work that will move our country meaningfully forward. The ACLU is doing that critical work."
Similar to last season's pink PP pins, blue ribbons will be distributed to those looking to show their support during NYFW. Additionally, from September 7 to 14, Lyft will donate $5 of every ride to and from Fashion Week events when passengers use the code "FASHIONSTANDS."