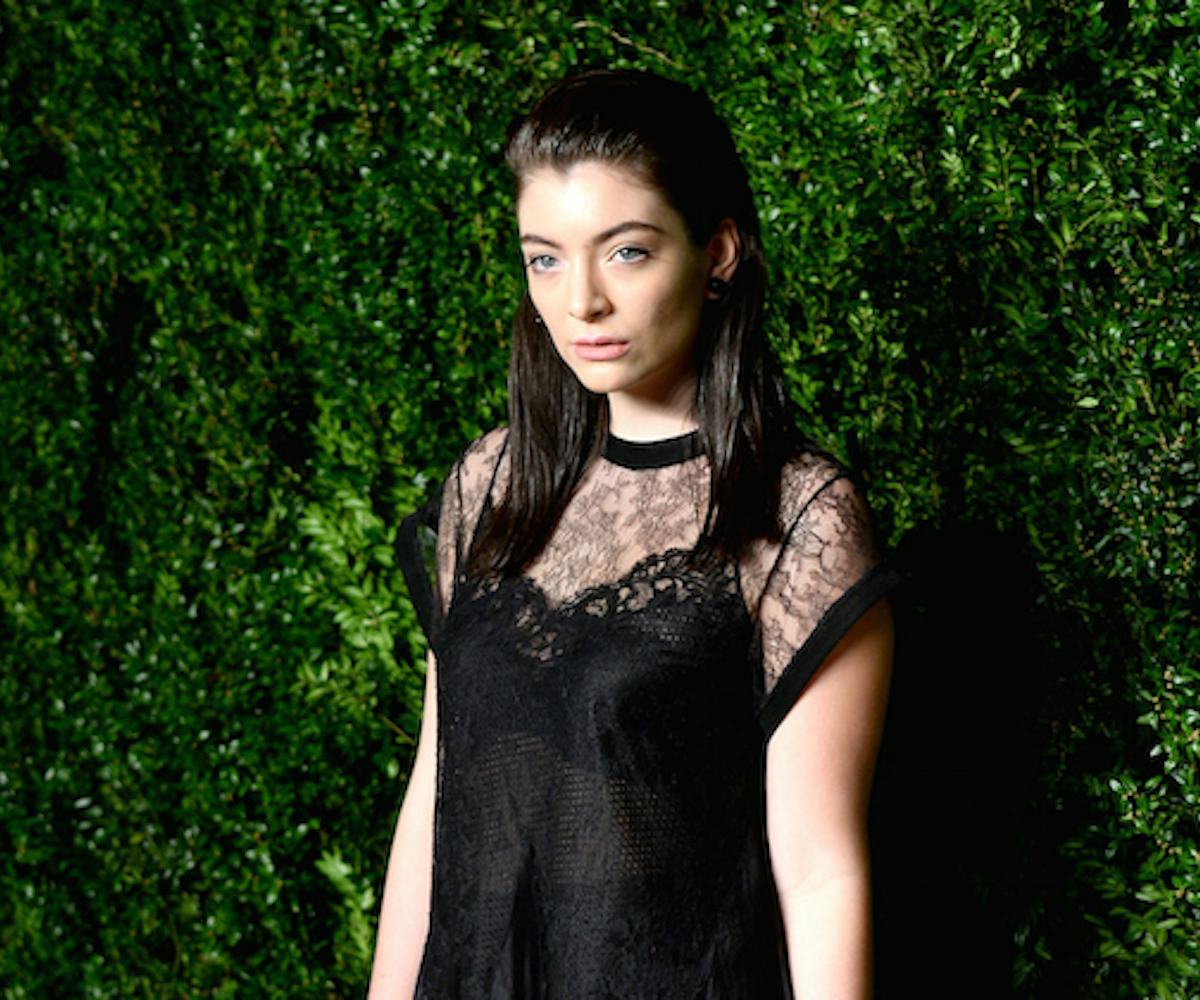 Photo Andrew Toth/Getty Images Entertainment
The Best Dressed At The 2015 CFDA Fashion Fund Awards Are All Winners
lorde, karlie kloss, amanda seyfried, and, wait, is that demi moore?
It's a good thing it was a relatively balmy November evening last night, because not only was the 2015 CFDA Fashion Fund Awards Ceremony a great celebration of rising talents in the design world, it was also a cavalcade of industry favorites bearing their arms and shoulders. With all those sheer tops, flowing peasant dresses, exposed midriffs, and cute, little resort-season numbers, you could be forgiven for thinking it was early September…or L.A.
And, still, it was Tribeca, and, still, it was the time of year when the Council of Fashion Designers of America teams up with Vogue to hand out awards and a good deal of financial help and guidance to the labels they think will soon be tearing up the industry. Of the finalists (whose wears you can check out here), Brother Vellies footwear designer Aurora James, Gypsy Sport streetwear designer Rio Uribe (read our interview here), and womenswear favorite Jonathan Simkhai tied for the win, meaning each will take home $300,000 and a year of tutelage by CFDA vets. 
That's great and all, but what you really want to see is who brought the goods in the style game. Well, click forward, because host Amanda Seyfried and honored guests, including Lorde, Karlie Kloss, Demi Moore, and many others knew the cameras would be there and made sure they were Vogue—and NYLON—worthy. Oh, and stay till the end when we award our winner for best dressed, 2015.
Your Queen of Darkness, Lorde, matched slacks, a dress, and so much lace.
Loving Jessica Hart's casual, season-appropriate look here.
Awwww, doesn't Karlie Kloss look cute, you guys?
Chanel Iman—it is brought.
Zendaya won the hair game (per usual).
Alana Zimmer, designer and finalist Chris Gelinas of CG, and Aya Jones brought all the prints.
Nominee Rio Uribe, Fernanda Ly, and so much pink.
In a night of jackets, Andreea Diaconu had the best.
What. Is. Happening, Hamish Bowles?
Nina Arianda might have had the most appropriate outfit of the night.
Now, technically Cameron Russell's mom-jeans-and-lace ensemble shouldn't work for an event like this. But screw technically.
Demi Moore is doing the evil Earth Mother thing and we love it.
This is your gentle reminder that Karlie Kloss is a giant human being and Lorde is not.
Winners Aurora James, Jonathan Simkhai, and Rio Urbie tasting victory.
Amanda Seyfried, Lorde, and Riccardo Tisci smize for the camera.
Georgina Chapman all bandaged up (on the side, at least).
Pamela Love is a hippie poem, as always.
And here's your winner, folks, hostess with the mostess, Amana Seyfried in a Ticci dress.
Oh, and there was so much more going on in the back.