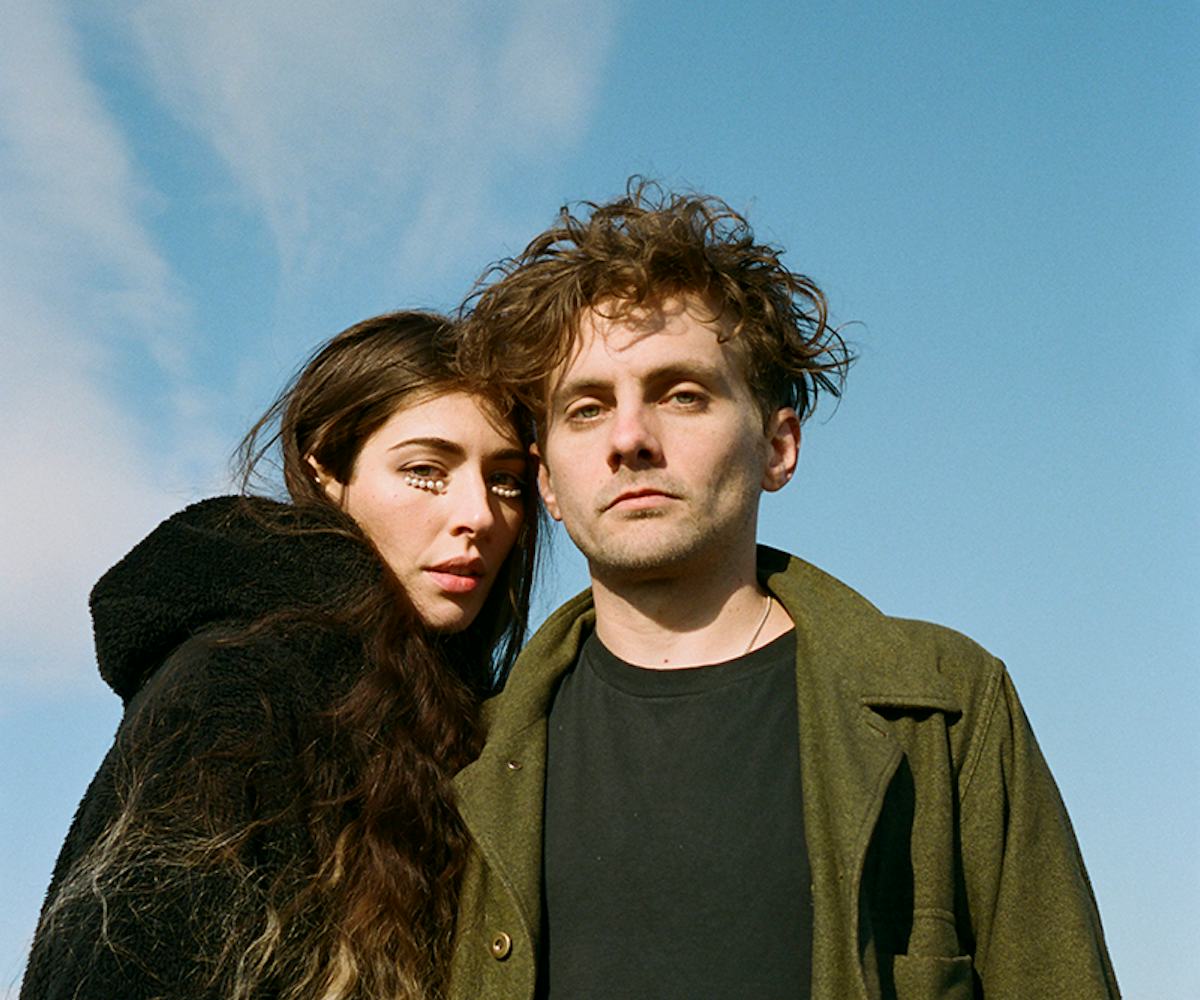 Photographed by Amber Mahoney. Photographer's assistant: Jill Schweber.
Chairlift's 'Moth' Is Taking Flight
The following feature appears in the February 2016 issue of NYLON.
"It was kind of like the end of Jurassic Park," says Caroline Polachek of the studio she and her Chairlift bandmate Patrick Wimberly built within a former Brooklyn pharmaceutical plant. "Everything was water-stained, and there were cables coming out of the ceiling." It was early 2015, and after two years of touring, the pop experimentalists had returned home to make their third album, Moth. But first they had to find a place to lay down some tracks, and the semi-decrepit old Pfizer building fit the bill.
There weren't any other tenants around them in the cavernous space, so Polachek and Wimberly had free rein. "We could get in there 24 hours a day," says Wimberly, "and be as loud as we wanted."
In a way, wandering into the ruins brought Chairlift back to their DIY roots. At the plant, there were no high-priced producers to be found—just an abandoned loft, a bunch of instruments, and a stack of songs. Not so different from when the band moved from Colorado to Brooklyn in 2006 along with then-bassist Kyle McCabe and joined the borough's burgeoning scene. Back in those days, "kids were experimenting with loop pedals and homemade synthesizers, and it had this craziness to it," says Polachek. "You didn't have to be a musician to get into it. You didn't need to know your way around a keyboard."
Click through the gallery to continue.