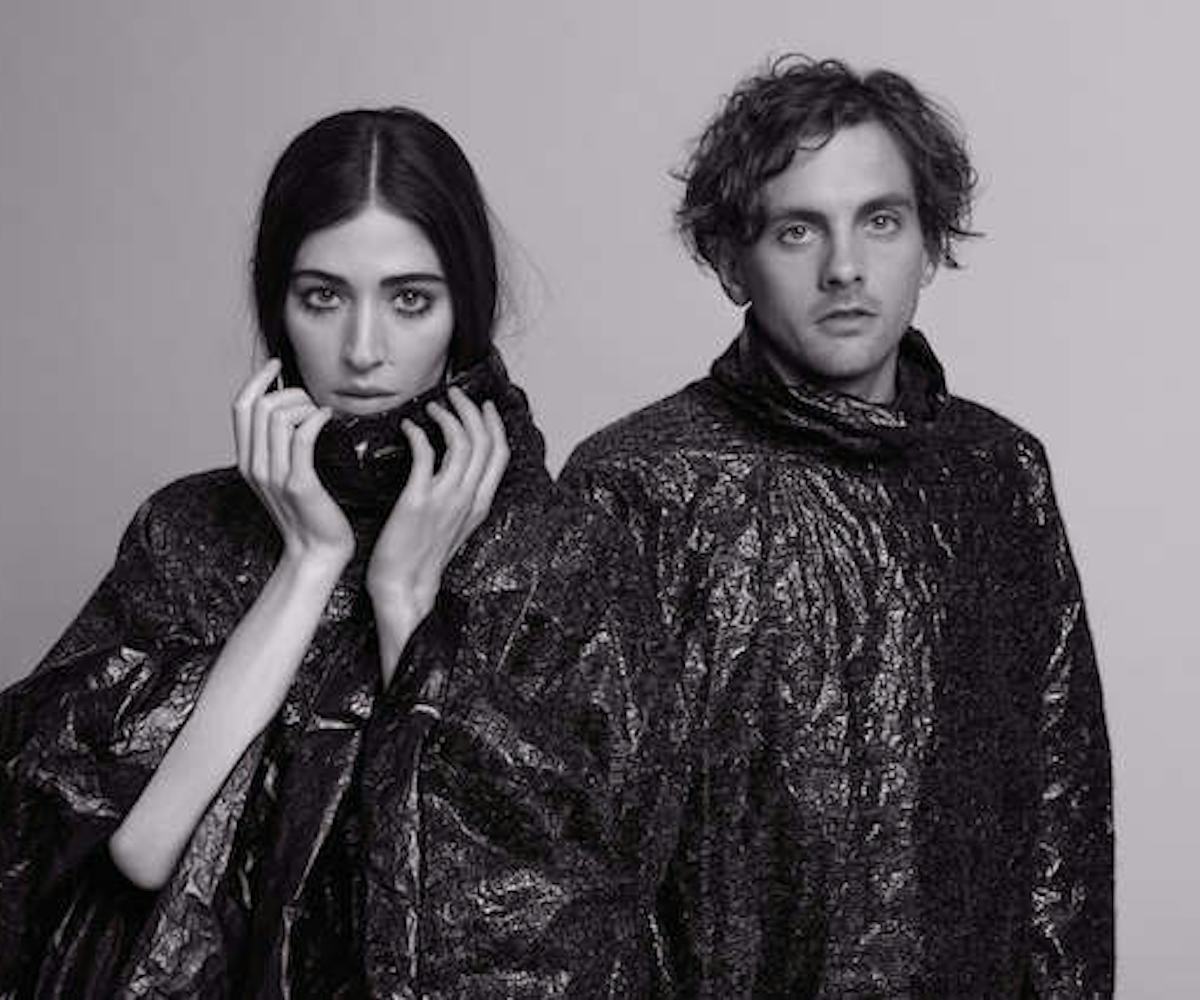 Image via Sony Music.
Chairlift's "Moth To The Flame" Is 2016's First Great Dance Anthem
it's giving us so much life
Brooklyn's beloved Chairlift has been dropping advance tracks from their upcoming album, Moth left, right, and center. Why let another week go by without another juicy serving of new music, right? 
Well, the duo have indeed given us another delicious bite of their upcoming release with "Moth to the Flame" which just premiered on Zane Lowe's Beats 1 radio show (hence the Apple embed and callouts). The title track off Moth—um, more or less—is by a good measure the most danceable thing they've ever thrown out. Really, if this doesn't have you squiggling in your chair, you may very well be dead inside. Best check on that. 
It's interesting to think how far this band has gone from its roots (remember how loveably twee "Bruises" was?) and how well they've managed all their changes. If "Moth to the Flame," "Romeo," "Crying in Public," and "Ch-Ching" are any indication, Moth is going to be a true watershed for them. We can't wait to hear what else they've cooked up when Moth drops in its entirety January 22nd. So close!