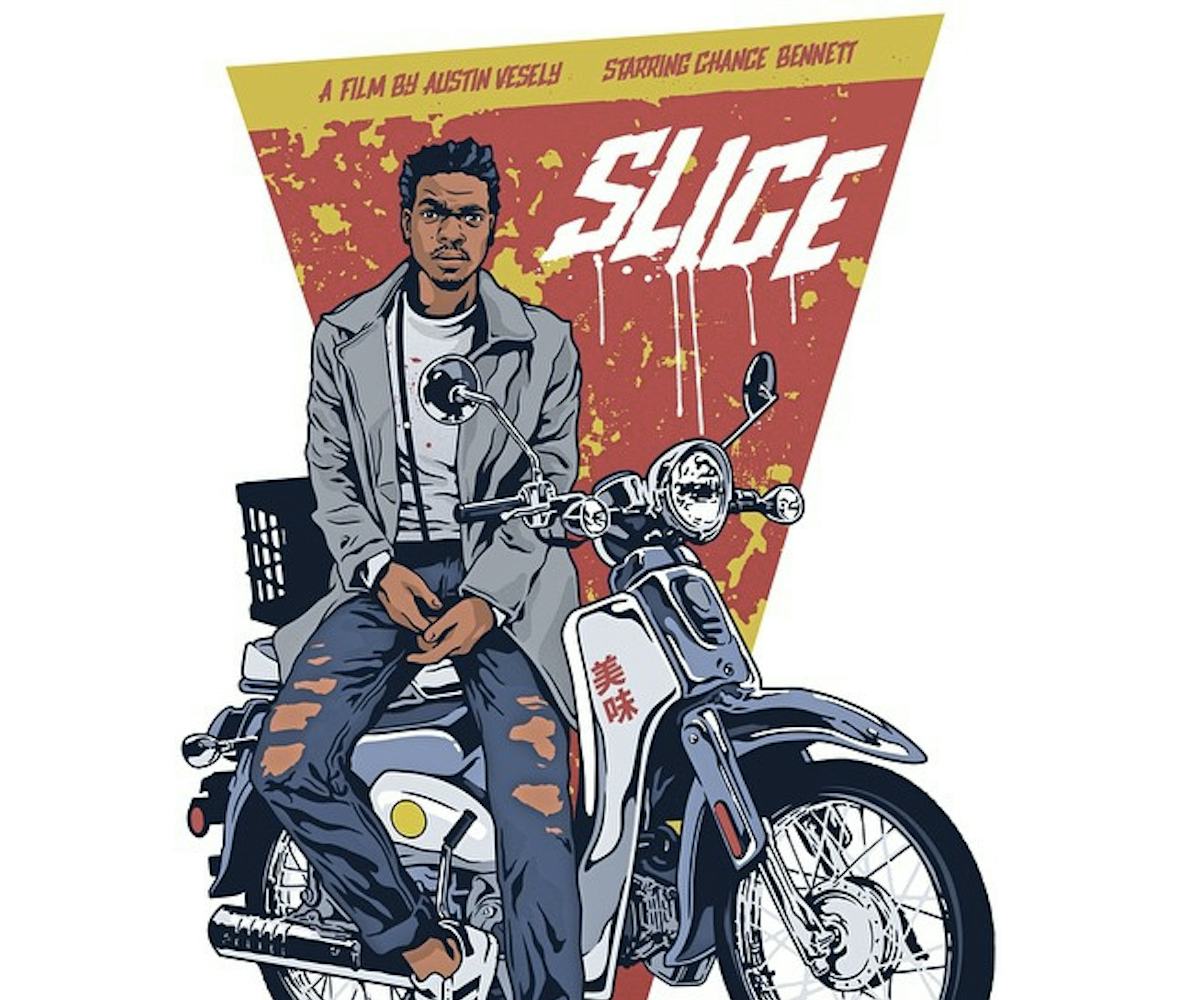 image via slicefilm/instagram
chance the rapper will star in pizza-themed murder mystery
it's called "slice", get it? get it?
Oh, this is just about perfect. So word has come down that Mr. Chancelor Bennett—known to you as Chance The Rapper—will be taking the lead role in the indie movie SLICE. We're not as throughly read up on the flick as perhaps we would like to be, but the iMDB synopsis reads, "When a pizza delivery driver is murdered on the job, the city searches for someone to blame: ghosts? drug dealers? a disgraced werewolf?" Okay, we're listening.
In it, Chance will play a pizza-delivery boy who must unravel the mysterious death of one of his pizza-delivering colleagues. Honestly, we're wondering why it's taken this long for someone to whip up a film on this ingenious premise. Get in the game, rest of Hollywood. 
This marks the second lead role from the Chicago-based rapper—he starred in the short Mr. Happy which you can watch right here—and his first turn as a movie producer. Overall, we don't know how or if this is all going to work out, but just based on the description and the promotional image above, we're on board. Also, give us extra points for not filling this article with pizza puns. We deserve it.
(Complex)