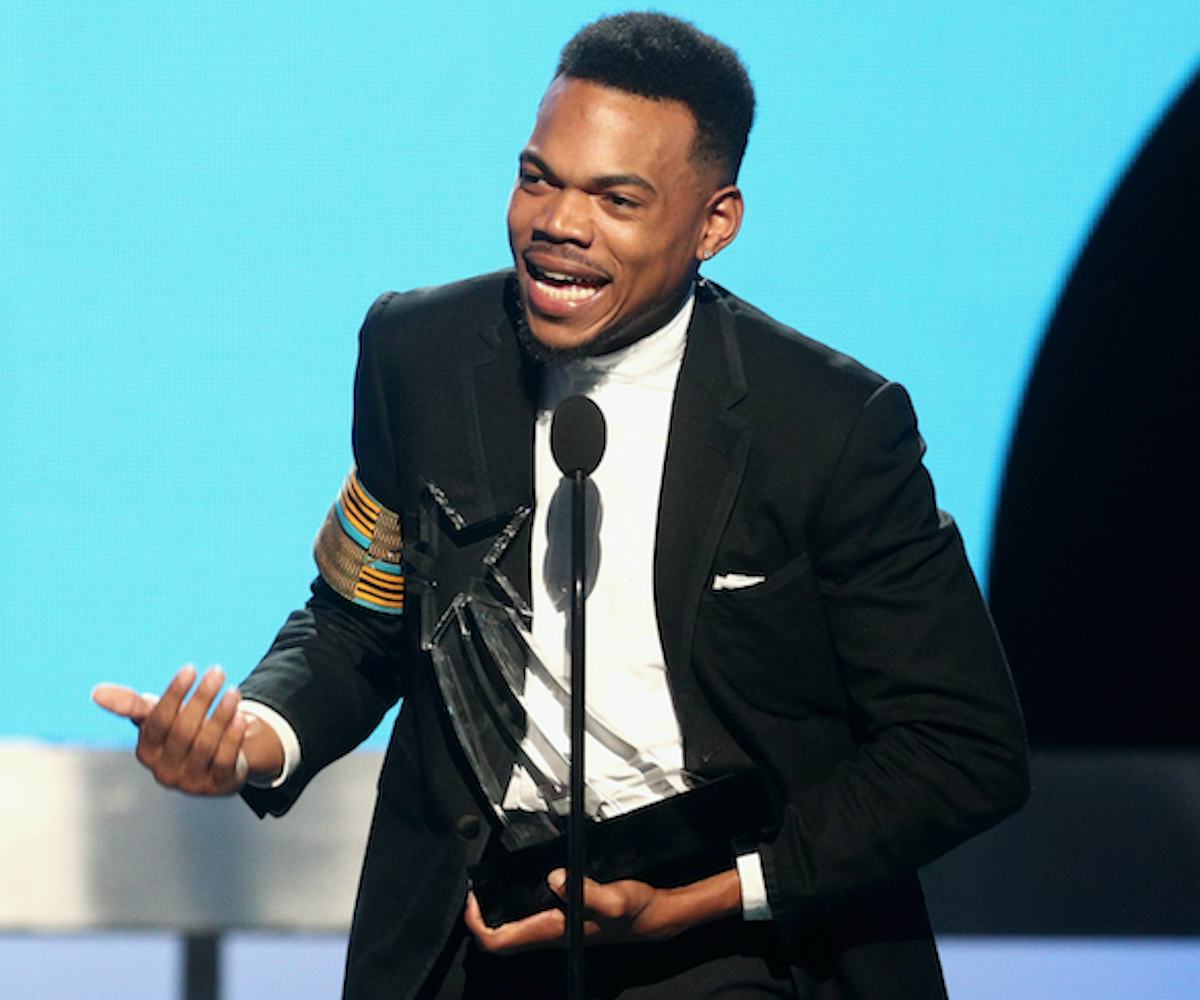 photo by Frederick M. Brown / getty images
Chance The Rapper Apologizes For Defending Kanye West
"I'd never support anyone who has made a career out of hatred, racism and discrimination"
Kanye West has been doing the absolute most on Twitter this week. What started as a celebrated return to the social media platform soon became chaotic as West voiced his love for Donald Trump, boasted MAGA memorabilia, and endorsed right-wing Twitter celebrity Candace Owens. Soon after, people began to wonder about the current state of West's mental health and his thinking, including some of his famous friends like John Legend, who urged him to "reconsider aligning himself with Trump," and Chance the Rapper, who checked in with the artist a few days prior.
"Talked to him two days ago," Chance said in response to a tweet from Hot 97's Ebro Darden asking if the two had talked lately. "He's in a great space and not affected by folk tryna question his mental or physical health. Same Ye from the Vmas, same Ye from the telethon."
And while that reassurance was all fine and dandy, Chance's following tweets had people scratching their heads:
Since issuing those comments—which people both found to be hypocritical and poorly stated, considering they weren't upset about the political party that West aligns himself with but, rather, the fact that he supports a racist and bigot—Chance has faced some intense backlash. It only got worse when Trump chimed in to express his gratitude for both artists:
Chance quickly realized his mistake and made it clear that he does not support Trump, by expressing his discomfort with the president's praise online and, later, issuing an apology on Twitter to clarify his statements.
You can read his statement in full, below.