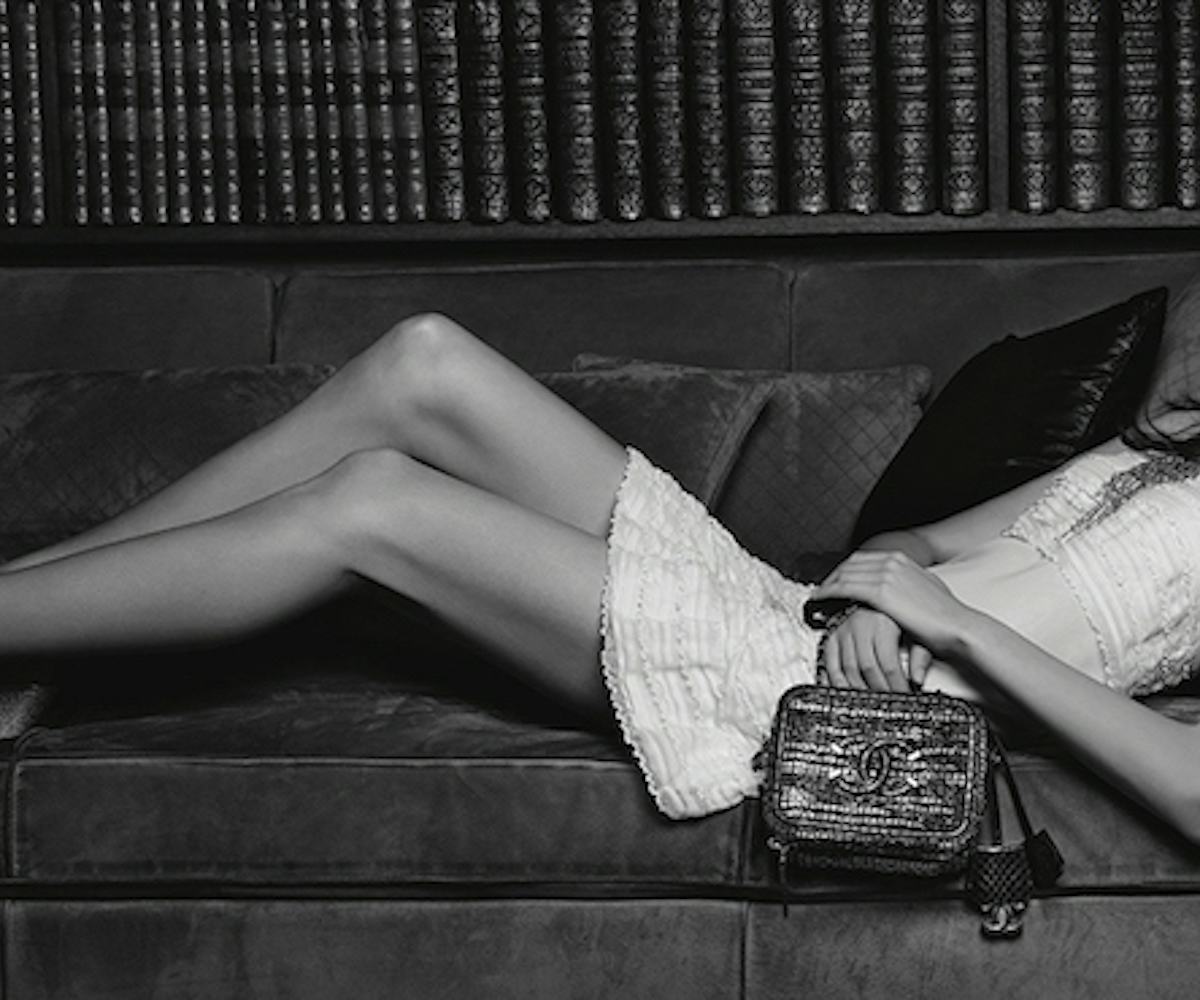 Photo by Karl Lagerfeld
Kaia Gerber Lounges In Gabrielle Chanel's Home In First Brand Campaign
There's nothing quite as timeless as a Chanel handbag, and the latest campaign—featuring none other than model of the moment Kaia Gerber—proves just that.
The 16-year-old supermodel was captured by the brand's creative director, Karl Lagerfeld, for the Spring 2018 handbag campaign, lounging on a couch with the season's latest styles in hand. But, that's not just any old couch she's resting on—it's the couch of the late Gabrielle Chanel herself.
The instantly iconic new ad was shot in Mademoiselle Chanel's Paris apartment, which remains full of relics and mementos that belonged to the designer. Bringing in Gerber, arguably one of the most influential new faces in modeling, proves the fashion house's ability to transcend time and merge traditions of the past with the new. The bags—the 11.12, Gabrielle, and Boy Chanel—likewise have been updated in tweed pastels and neon PVC.
While we've seen Gerber on Chanel runways in the past—walking in the fashion house's Spring 2018 show and coming back to make her Couture Week debut earlier this year—this marks Gerber's first campaign for the brand. And we must say, it's quite a statement-making one.
Check out the full campaign, below.