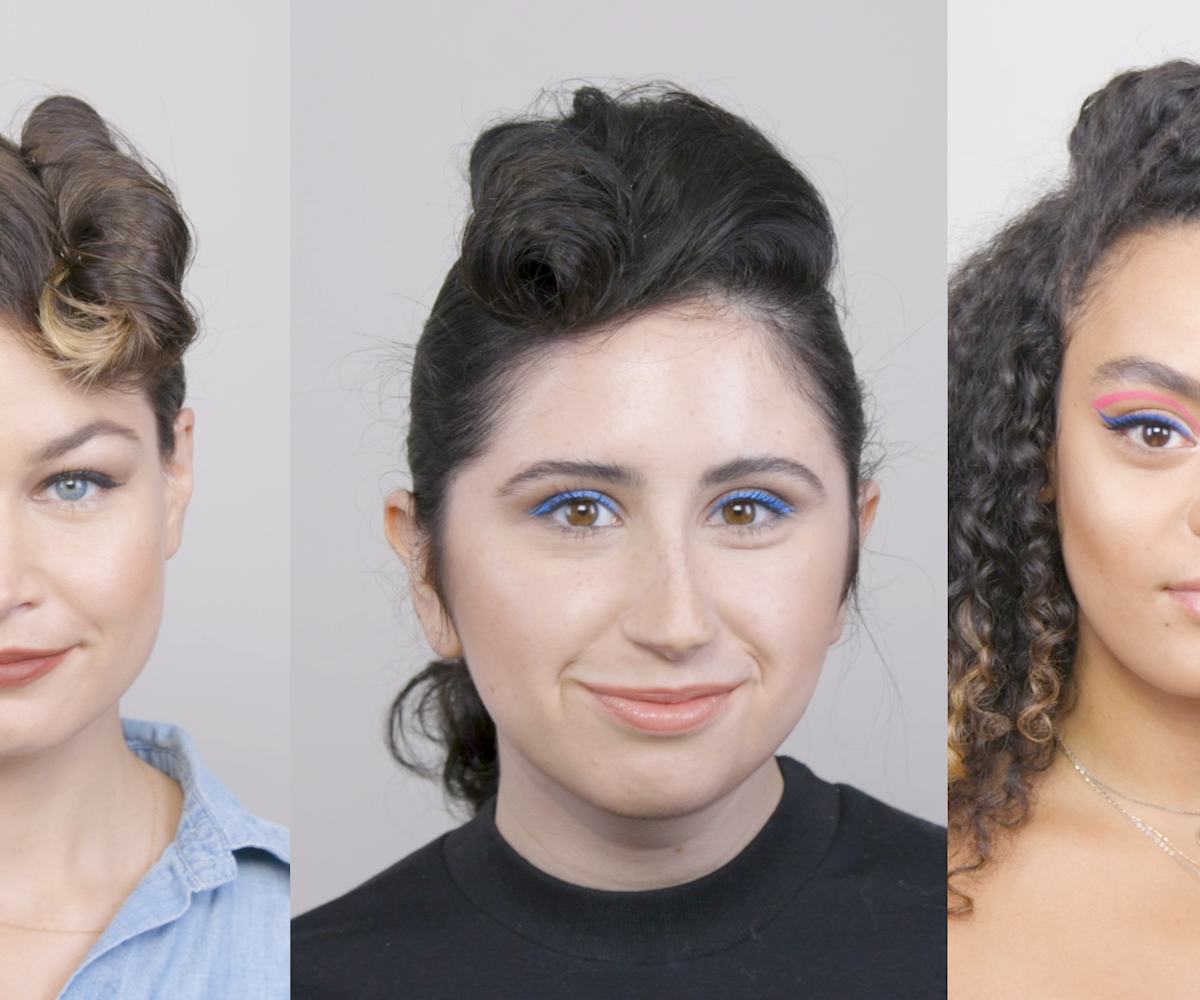 Here's How To Get *Those* Chanel Bangs
We try the runway style on three different hair types
We know it can be intimidating to even think about imitating runway hair and beauty looks—some of them are very, very out-there. We love those wild looks, but, definitely, need help in recreating them. All of which is why we enlisted a pro—hairstylist Adam Maclay—to help us achieve what we previously thought was impossible: those crazy Chanel rockabilly bangs from the brand's Fall 2018 Haute Couture show.
And, since everyone's hair is different, we had him show us how to master the look on three different hair types.
Check out his how-to.
Credits:
Filmed and edited by Charlotte Prager
Hair by Adam Maclay
Makeup by Mari Shten