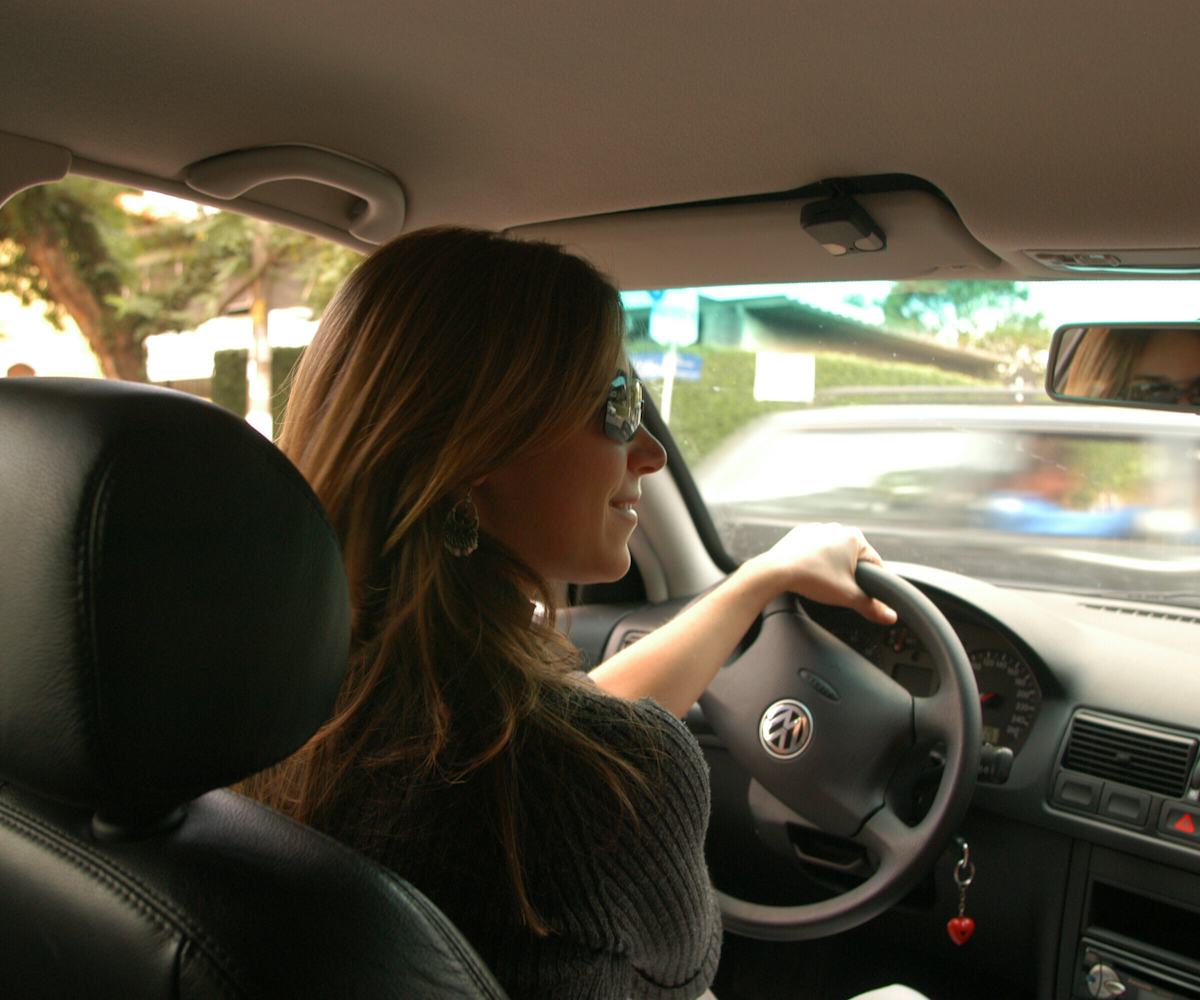 Photo via Andre Vieira/Getty Images.
The Women-Only Ride-Sharing Service You've Been Waiting For Is Almost Here
The announcement of a new ride-sharing service that caters exclusively to women was met with a wave of excitement. Unfortunately, those looking to permanently replace Uber with Chariot for Women will have to wait a little longer.
Scheduled to launch in Boston next week, the bold new startup is delaying its launch date to expand their growing network of female drivers. According to Michael Pelletz, the company's founder (and a former Uber driver himself), Chariot for Women already has 4,000 women drivers across America, but that's not enough. "By the time we launch, we will have tens of thousands of women signed up," Pelletz said.
Pelletz had the idea when he was an Uber driver and felt threatened after driving home a man who was drunk and was reaching repeatedly into his pocket. He thought, "How would a woman handle that situation, especially when I was so nervous myself?" It's a valid question, especially when Uber has recently been in the spotlight for numerous accounts of women reporting sexual misconduct with drivers and incidents where they themselves feel threatened.
With the help of a single angel investor, Pelletz created Chariot for Women, which will also cater to children under 13 and transgender women. And, while the idea has garnered mostly positive feedback, some have questioned whether its refusal to include men as either drivers or passengers qualifies as sexual discrimination. 
According to the company's attorney, Chase Liu, that won't be an issue. "Courts have long held that hiring on the basis of sex is permissible where sex is a bona fide occupational qualification in the context of serving privacy interests," he told the Worcester Telegram & Gazette. "At stake here is more than just privacy—safety and security are also at issue. As such, we are confident that our hiring of women drivers constitutes a bona fide occupational qualification, where doing so is necessary to uphold the privacy, safety and security of our drivers and riders."
Chariot for Women's new launch date has yet to be announced.