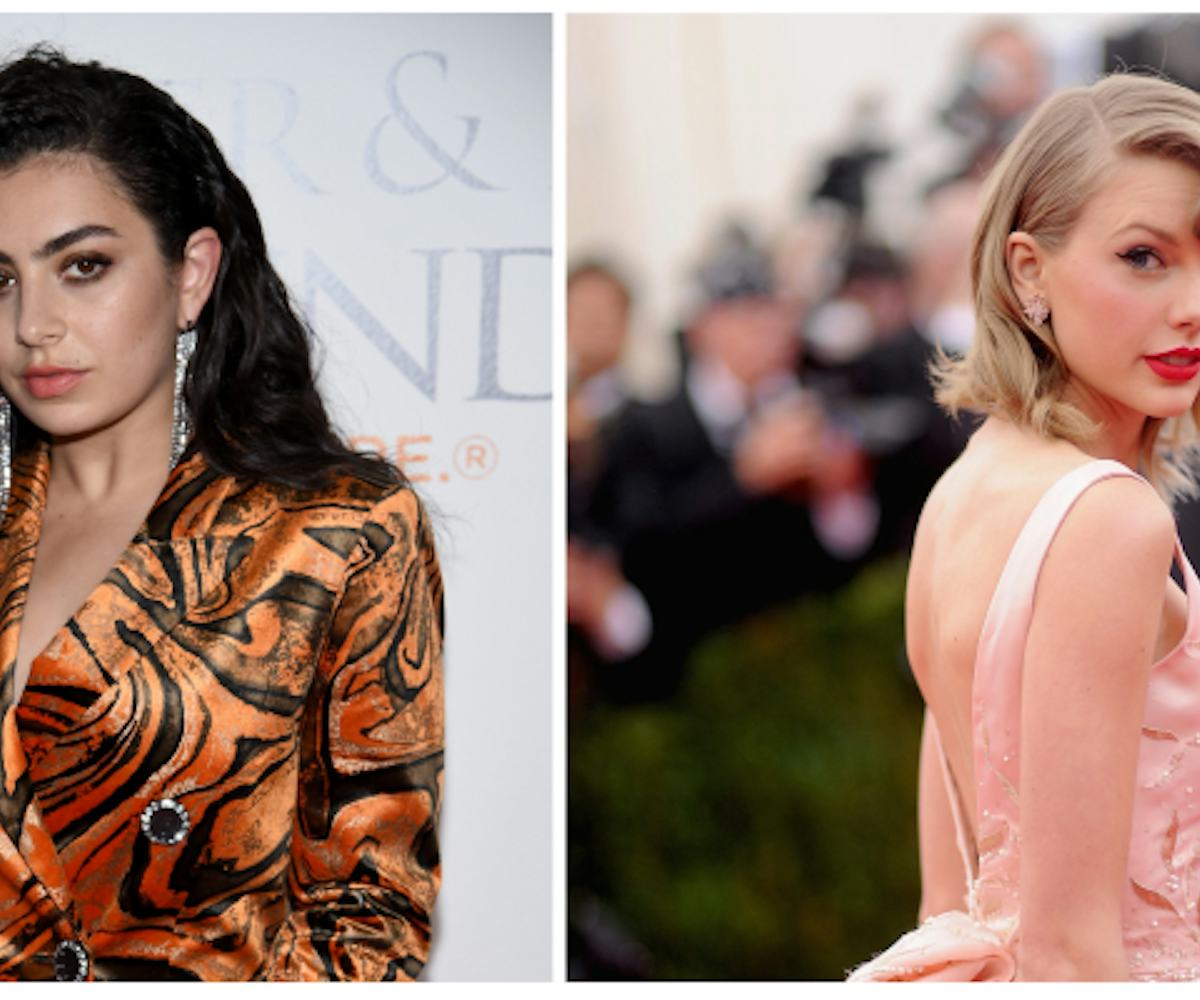 photos by Dimitrios Kambouris / getty images
Charli XCX Wants To Recreate t.A.T.u's "All the Things She Said" With Taylor Swift
Pop princesses go emo? Yes, please
Charli XCX is the undisputed queen of pop collaborations. Her most recent mixtape, Pop 2, was full of features from Carly Rae Jepsen, Tove Lo, Kim Petras, and so many other rising and veteran voices in the game. Now, it's looking like Charli wants to collab with another pop veteran: Taylor Swift.
In a new profile interview with L'Officiel, the singer opened up about the lack of representation in the music industry, the future of pop, and her feelings toward her tour mates Camila Cabello and Taylor Swift. "I'm really excited to be around all this female energy," she said. "I think it will be so powerful. Both Camila and Taylor are such excellent songwriters so in a dream world, we would get some studio time too. That would be awesome."
When asked what she would record with Swift, Charli replied that she would "love to do something super emo with her, like t.A.T.u's "All the Things She Said"—oh my God, that would be amazing."
In case you're having a hard time imagining how this potential cover would go down, allow us to remind you that Charli is not only the undisputed queen of pop collaborations but the queen of pop covers. Remember that time she and Halsey covered the Spice Girls' "Wannabe"? Or, that time she and Olly Alexander covered The Rolling Stones' "Gimme Shelter"? Yeah, let's get this instantly iconic cover going. 
You can read Charli's profile in full, here, and relive your emo teenage nostalgia with t.A.T.u's video, below.