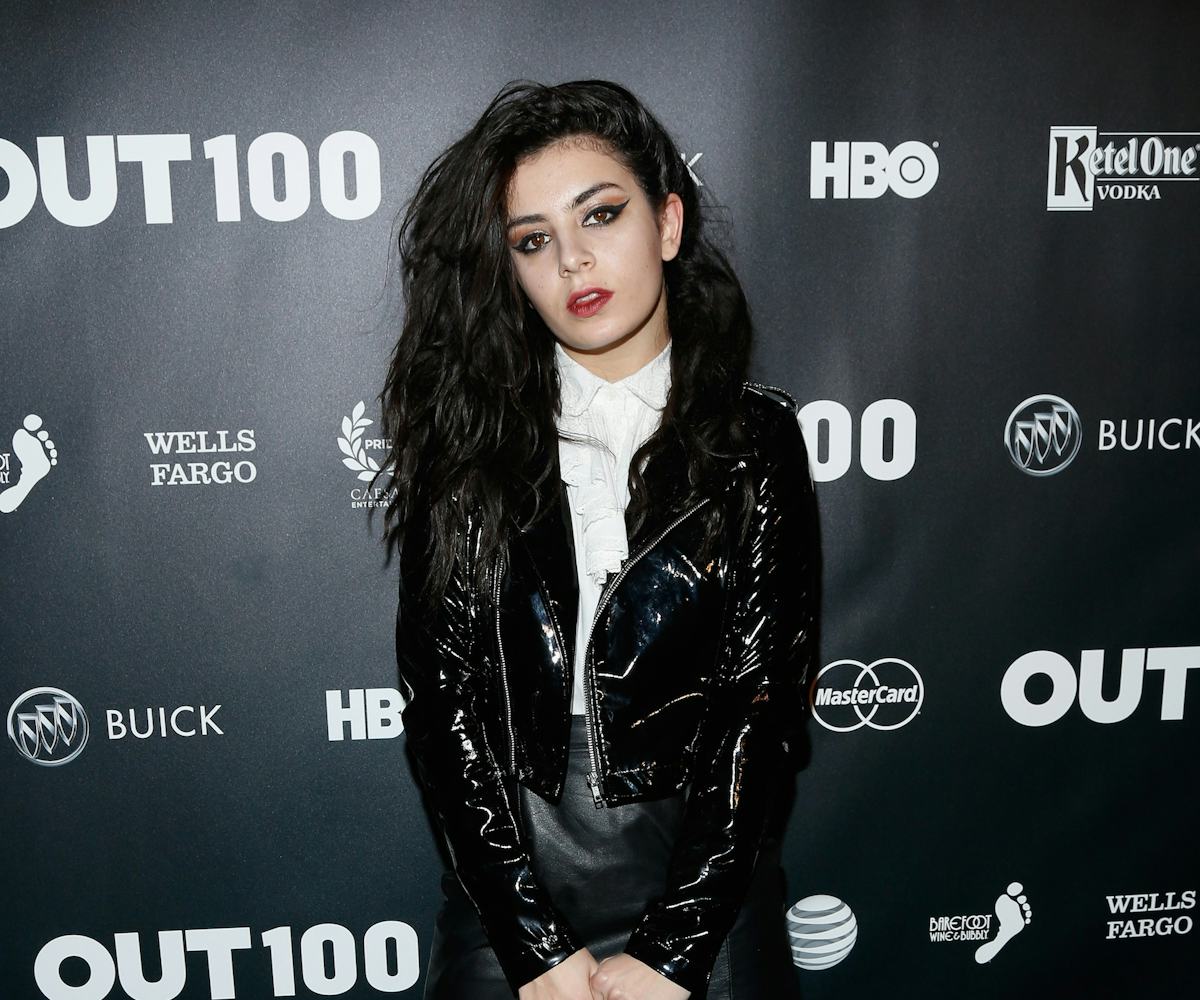 photo by getty images
best dressed: charli xcx
the cool girl's guide to friday night outfits.
We spend a lot of time at NYLON HQ talking about Charli XCX. We love her music, and we can't get enough of her perfectly winged eye liner and her mane of messy-but-awesome hair. But the one thing we always sort of forget to talk about are her outfits, which just happen to rock just as hard as she does.
We're pretty obsessed with the singer's most recent wardrobe choice because it has everything you want for a successful party outfit. Leather miniskirt? Check! Shiny leather jacket? Duh! Fishnet tights and leather boots? Mhmm. That white shirt to wear when you take off your jacket? Of course! The mix of textures is what makes Charli XCX's outfit way cooler than your basic all-black get up, and really, who doesn't want to be wearing fishnets on a Friday night?
So test out your own version of Charli XCX's look with our picks below and party on!
MUST: Hue Fishnet Tights -- $10.12
TRUST: Mango Suede and Leather Jacket -- $189.99