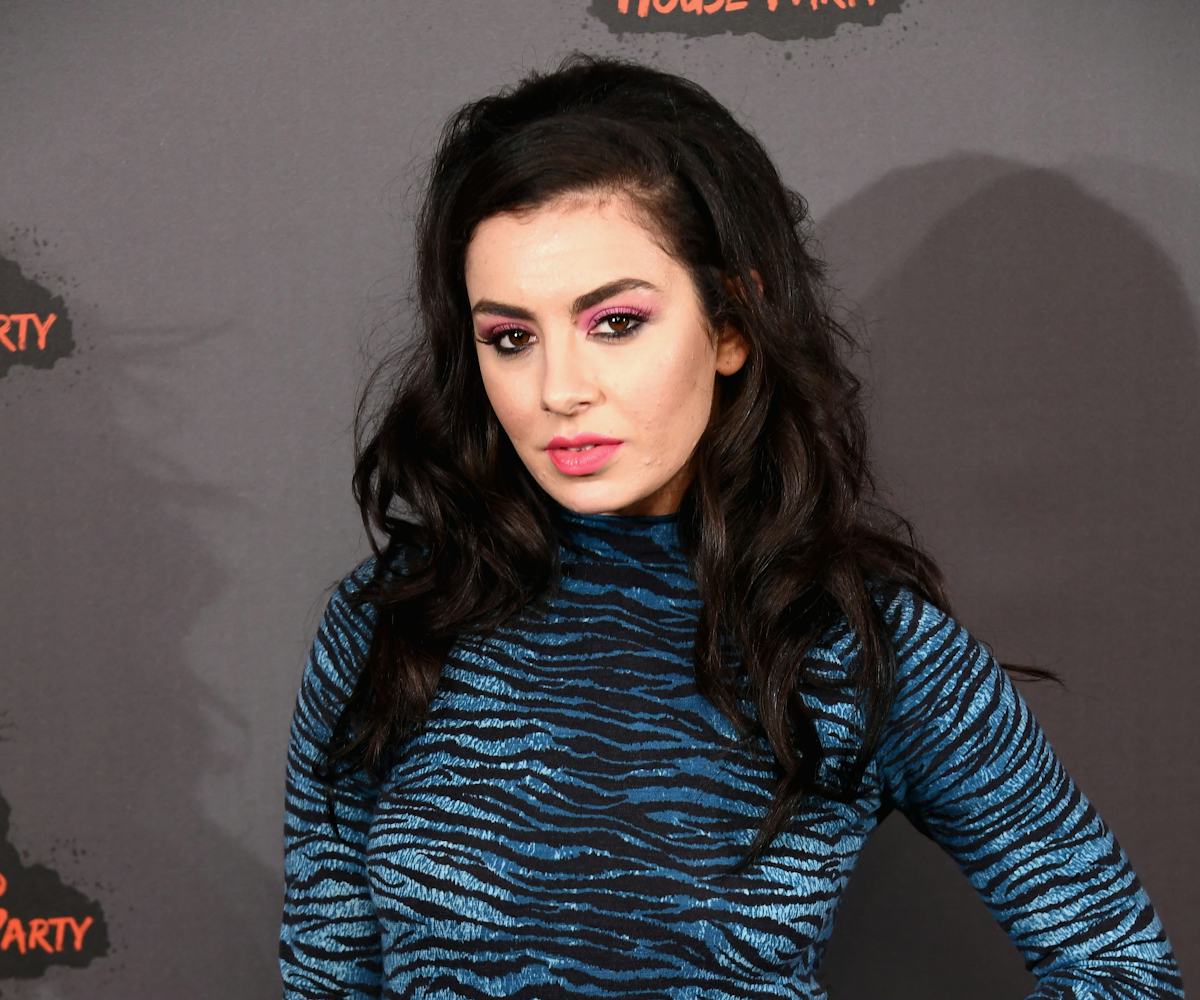 Photographed by Ian Gavan/Getty Images.
Charli XCX Plans To Drop A Mixtape
It's set to come out ahead of her third album
Charli XCX has left us hanging musically since 2014. It's only recently that she started releasing music again and, from the looks of it, we're going to be getting a lot of it this year.
The singer announced that her third album, set to come out in May, is "80 percent done" and released a handful of singles late in 2016. On top of her new record, we can also expect a mixtape from the pop princess ahead of its release.
In an interview with Rolling Stone, she told the publication, "I'm doing a mixtape also that will come out before then and I've been working with lots of fun people on that." She also revealed more about what we can expect from her upcoming album. For one, she describes it as "a champagne shower of badass pop," which sounds promising. She also adds that it's a departure from her past music, noting the below: 
On my previous record, I was really annoyed at the music industry and felt like I had something to prove. After that, I didn't feel I had anything to prove anymore. Also one of my favorite hobbies is partying, and I realized that I never actually made a party album. I never made an album that I would want to hear at a club. It was very indulgent in that sense because I just wanted to make an album that I could get fucked up to. It's the soundtrack to my nights.
Charli XCX once said that her plans for 2017 include doing a badass tour, playing festivals, and partying around the world. She's well on her way to achieving all three.