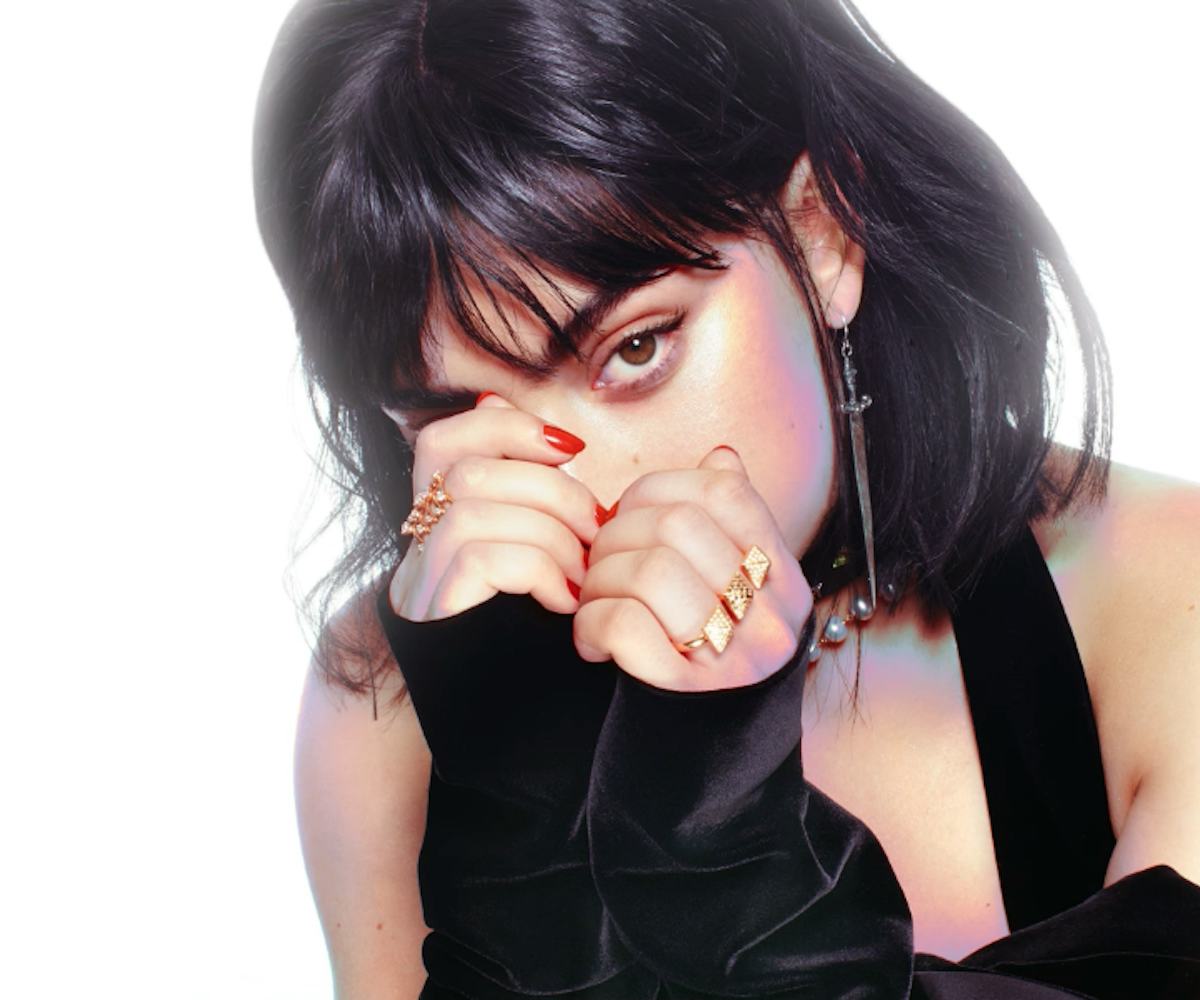 Photo Via @charli_xcx.
Charli XCX Recruits Tove Lo For A New Banger
Hear "Out Of My Head" now
We may not have the rumored XCX3 yet, but we are getting the second mixtape from Charli XCX this year. That's fine, we're grateful—mostly because Pop2 sounds like it's going to be a banger.
The singer confirmed the new project yesterday and revealed the many, many people who would be featured. The lineup includes Tove Lo, Carly Rae Jepsen, Cupcakke, Mykki Blanco, Brooke Candy, MØ, and a handful of other favorites. She also said that she recorded it while on tour with Halsey this fall, which makes us feel like we should be doing a lot more with our lives.  
Charli released the first single, "Out Of My Head," featuring Tove Lo and ALMA today, and it's, unsurprisingly, a bop. "This song began in LA at Sophie's house," the U.K. singer explained on Instagram. "I would go to parties and play this song on repeat in the car. I became obsessed. I asked alma if I could use it for myself and put it out and she said I could. I asked Tove to write the verse lyrics and be a part of the song and then it all came together." She continues: "I feel so happy to be on a song with two such down to earth, talented females who can also party super hard (v important to me lol)."
"Boys" is still one of our favorite tracks/videos of the year, but Charli has about a month left to one-up herself. We don't think she'll let us down.
Pop2 is out December 15. Check out the tracklist below.
1. Backseat (feat. Carly Rae Jepsen)
2. Out Of My Head (feat. Tove Lo and ALMA)
3. Lucky
4. Tears (feat. Caroline Polachek)
5. I Got It (feat. Brooke Candy, CupcakKe and Pabllo Vittar)
6. Femmebot (feat. Dorian Electra and Mykki Blanco)
7. Delicious (feat. Tommy Cash)
8. Unlock It (feat. Kim Petras and Jay Park)
9. Porsche (feat. MØ)
10. Track 10