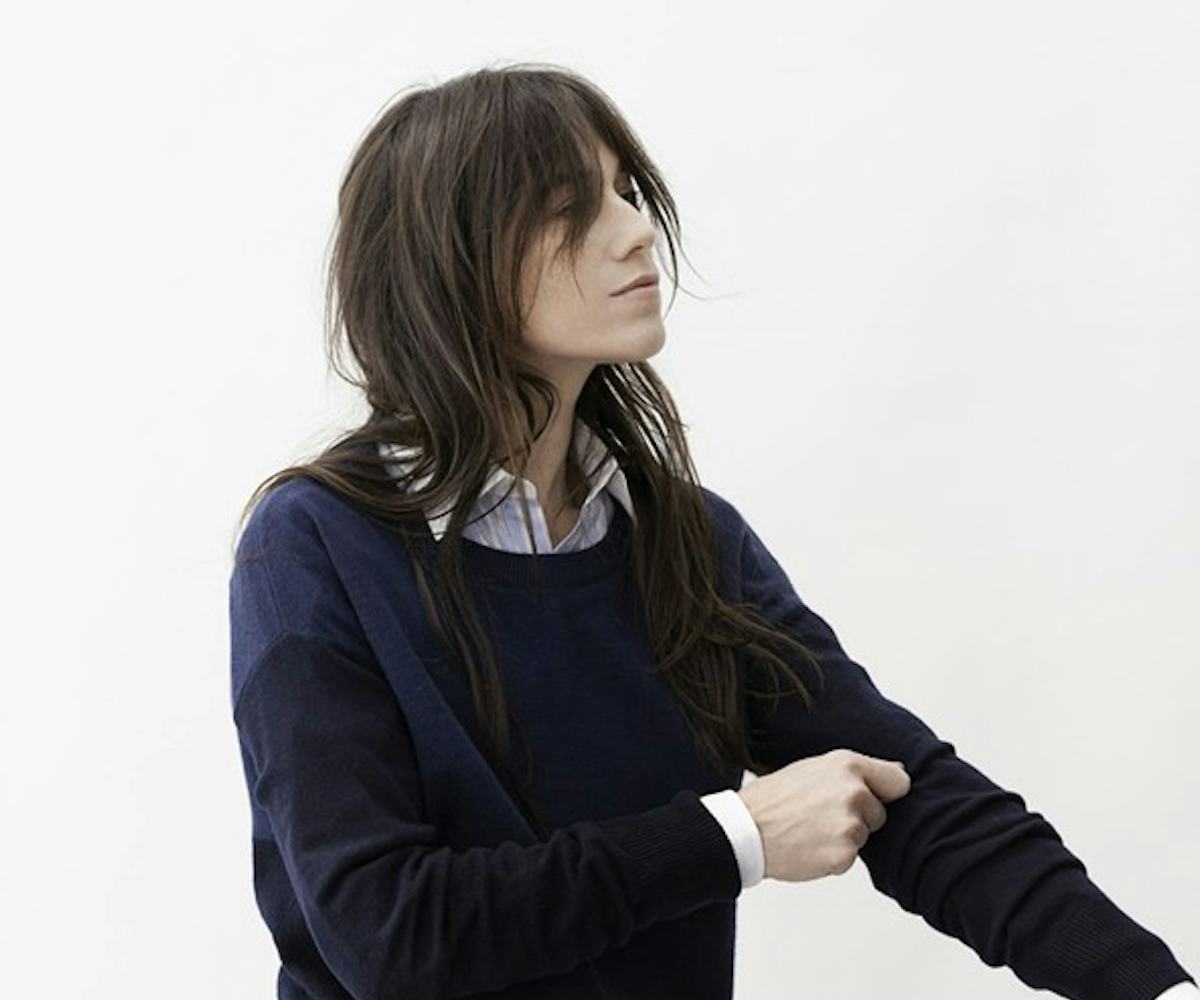 photo via vogue.com
required reading: see charlotte gainsbourg's current/elliott capsule collection
+ pharrell's hat comes to the newseum.
In case you were pondering the fate of Pharrell Williams' infamous hat post-auction, it's going to be on display at the Newseum! Starting August 22, Pharrell's Vivienne Westwood hat will officially a piece of cultural history, similar to Holly Golightly's little black dress, which is on display at The Museum of Film in Madrid. (Page Six)
August may be our denim issue, but we're mega obsessed with the rad fabric year round. And seeing Charlotte Gainsbourg's upcoming capsule collection for Current/Elliott, it's clear that the multi-talented lady is too. The collection taps Gainsbourg's personal style and features must-have pieces, such as overall coats and tailored blazers. Start shopping for your fall wardrobe now! (Vogue)
Robyn and Röyksopp hit the stage on The Tonight Show and simply calling it a "glitter fest" would be an understatement. Robyn's eyelids were super sparkly and weirdly-cool details like glitter masks were involved. Click through to check it out for yourself! (Spin)
Ever wondered what director Howard Deutch thinks about the Pretty in Pink ending? Or what it's like working with John Hughes? Get inside his mind with this interview here! But True Blood fanatics beware—this chat contains spoilers about the penultimate episode! (Vulture)
When Paul Rudd was featured in our September 2011 NYLON Guys issue, he was wearing chunky frames and cool denim jackets. But it appears the actor is going for an edgier, gritter look in his new flick Marvel's Ant-Man. 
Click through for a first look before the film is comes out next summer. (Indiewire)