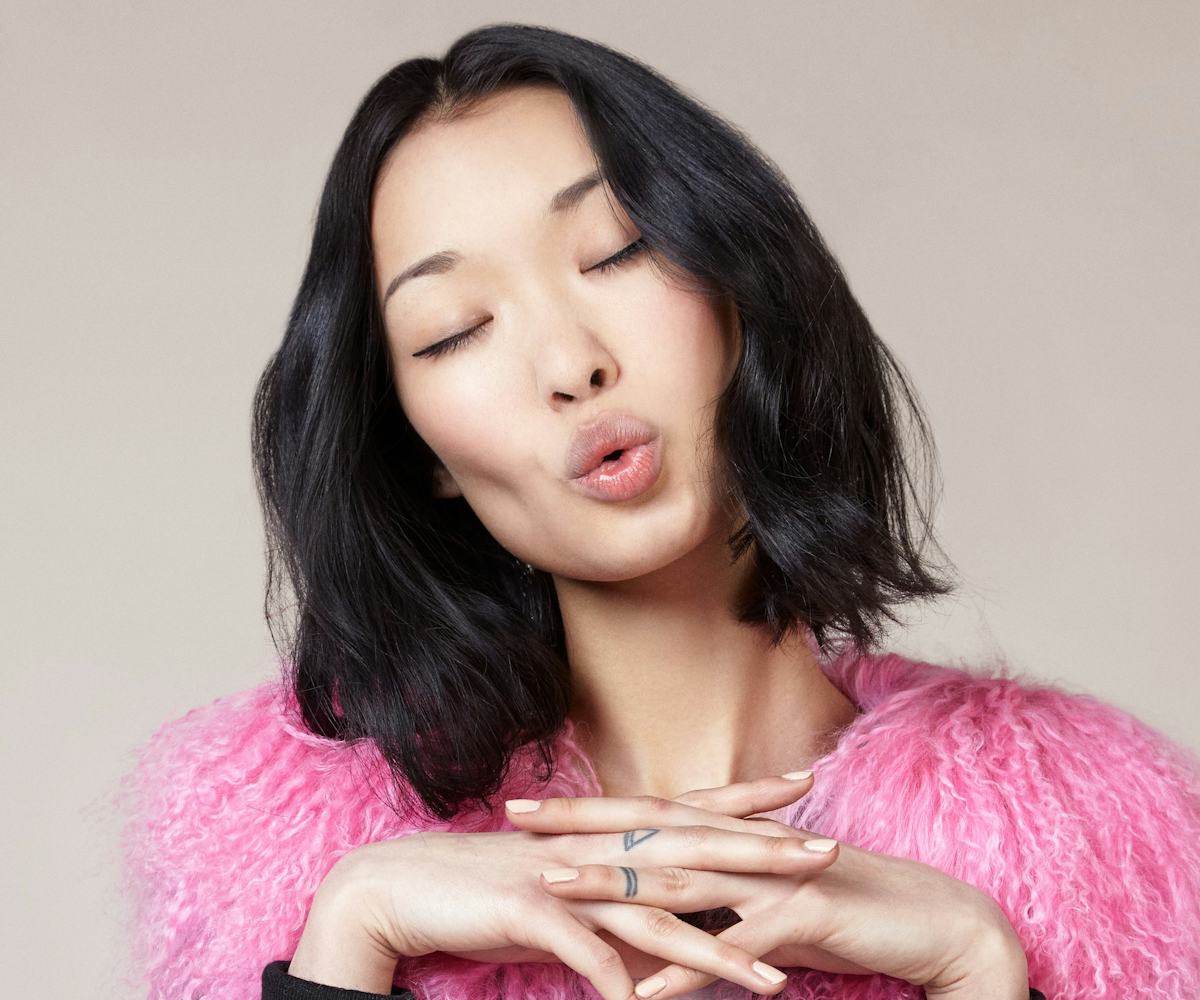 Get To Know U.K.-Based Designer Charlotte Simone
Her faux fur accessories are too cute
The following feature appears in the December/January 2017 issue of NYLON.
U.K.-based designer Charlotte Simone is here to supply you with luxurious and playful creations to keep you warm, without breaking the bank. Simone makes unique faux furs and accessories, mixing influences from Tokyo and Paris street style.
She's created her signature Popsicle scarf, added luxurious cuffs and collars to coats, and adorned baseball caps with fuzzy pom-poms to give a hint of fluff and warmth. With her unique vision, Simone is building a brand of accessories inspired by the next generation of cool girls.
Astrological signCapricorn
Design philosophy
Work hard and you will reap the rewards.
Muses
Lena Dunham, my grandma, and my sausage dog Harold.
Materials of choice
Leather, feathers, and fuzzy teddy bear fabrics
Fun fact
I'm a black belt in karate.
Dream travel destination
Italy, with lots of pasta, please!
Favorite spot in London
Primrose Hill Park
Last novel you loved
Jane Eyre is my favorite classic
Favorite film of all time
Breakfast at Tiffany's
Daily soundtrackWho doesn't love a bit of Sam Smith in the morning?
Drink order
Vodka soda
Standby snack 
Maltesers
Charlotte Simone, $45-$805, available at Charlotte Simone.