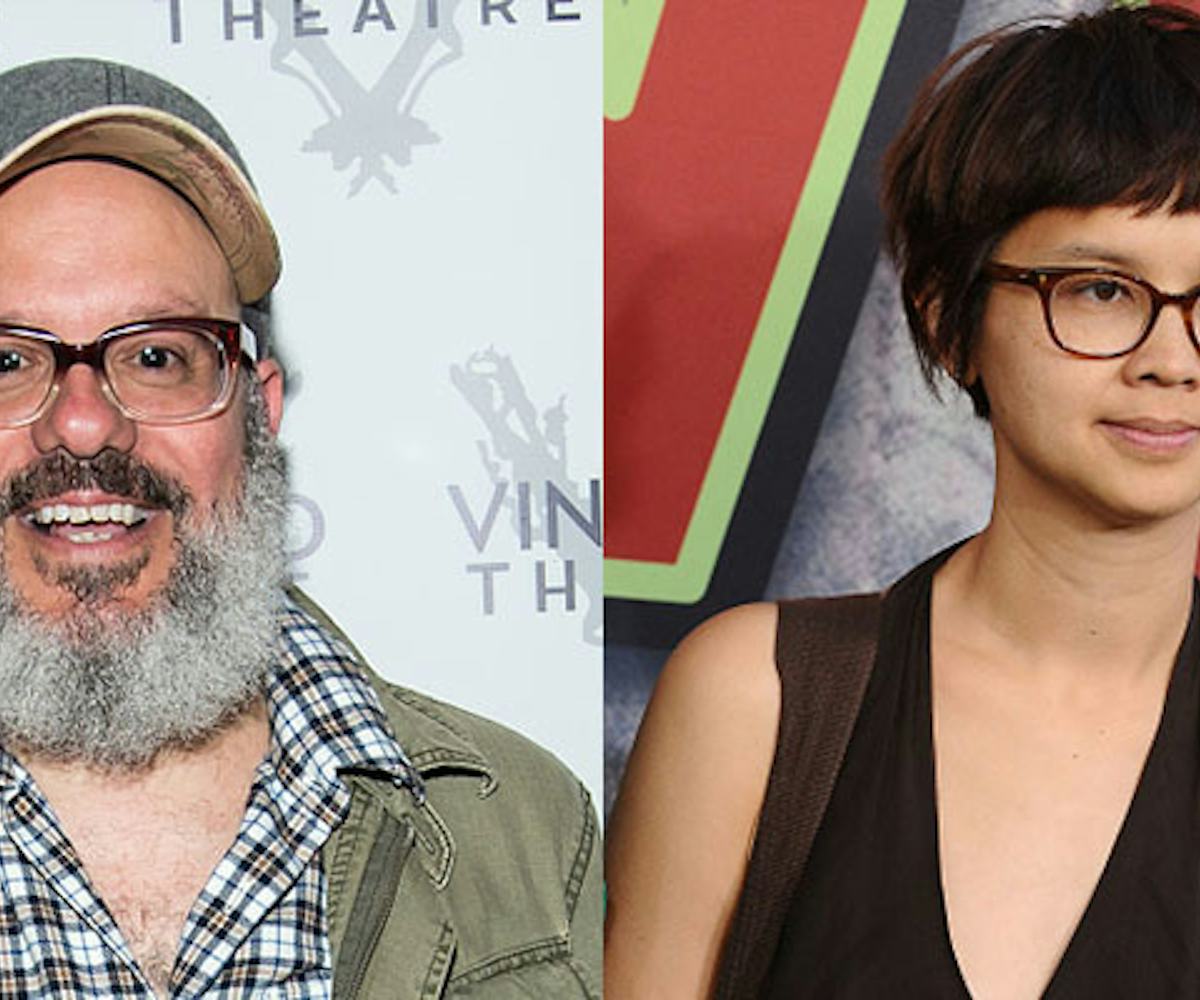 Photo by Jason LaVeris/FilmMagic and Mark Sagliocco/Getty Images
Comedian Charlyne Yi Says David Cross Made Racist Jokes When They Met
"I sure as hell hope he's changed"
This past month, you may have found out some of your favs are extremely problematic. Unfortunately, it looks like it's going to keep getting worse. Comedian Charlyne Yi shared a story on Twitter Sunday night about David Cross making racist jokes the first time he met her.
"I think about the first time I met David Cross ten years ago & he made fun of my pants (that were tattered because I was poor)," she wrote. "Dumbfounded I stared at him speechless and he said to me 'what's a matter? You don't speak English?? Ching-chong-ching-chong.'"
"Then after he saw I was offended he asked me if I was going to fight with him karate in a southern accent," she continued. "Then a few years later he was re-introduced to me after my comedy show with his girlfriend at the time & he said 'Hi nice to meet you.'"
Yi said she was on the verge of tears. "I can tell the difference between this man making a joke vs condescending me," she wrote. "This happened 10 years ago and I sure as hell hope he's changed (or at the very least, he's scared enough to not be his racist self)."
Cross responded to Yi's story the following day, writing, "This seems crazy and WAY out of character for me. I'm buying teething gel right now but will get to the bottom of this as soon as I get home." Then he followed up, saying, "Charlene, i dont remember this at all! It's bonkers to me and WAY, way out of character. DM me so I can understand all of this."
He told someone else on Twitter that he not only reached out to Charlene to "clear this up," he also "reached out to others who were there when we met as well to get verification." In the end, he posted a note about the incident, claiming that he and Charlene may not remember the events "*exactly*" as they occurred. 
"I can't believe I have to write this," he wrote, "but I am not a racist nor a bully and loathe them in real life." Yi hasn't publicly commented on his apology.