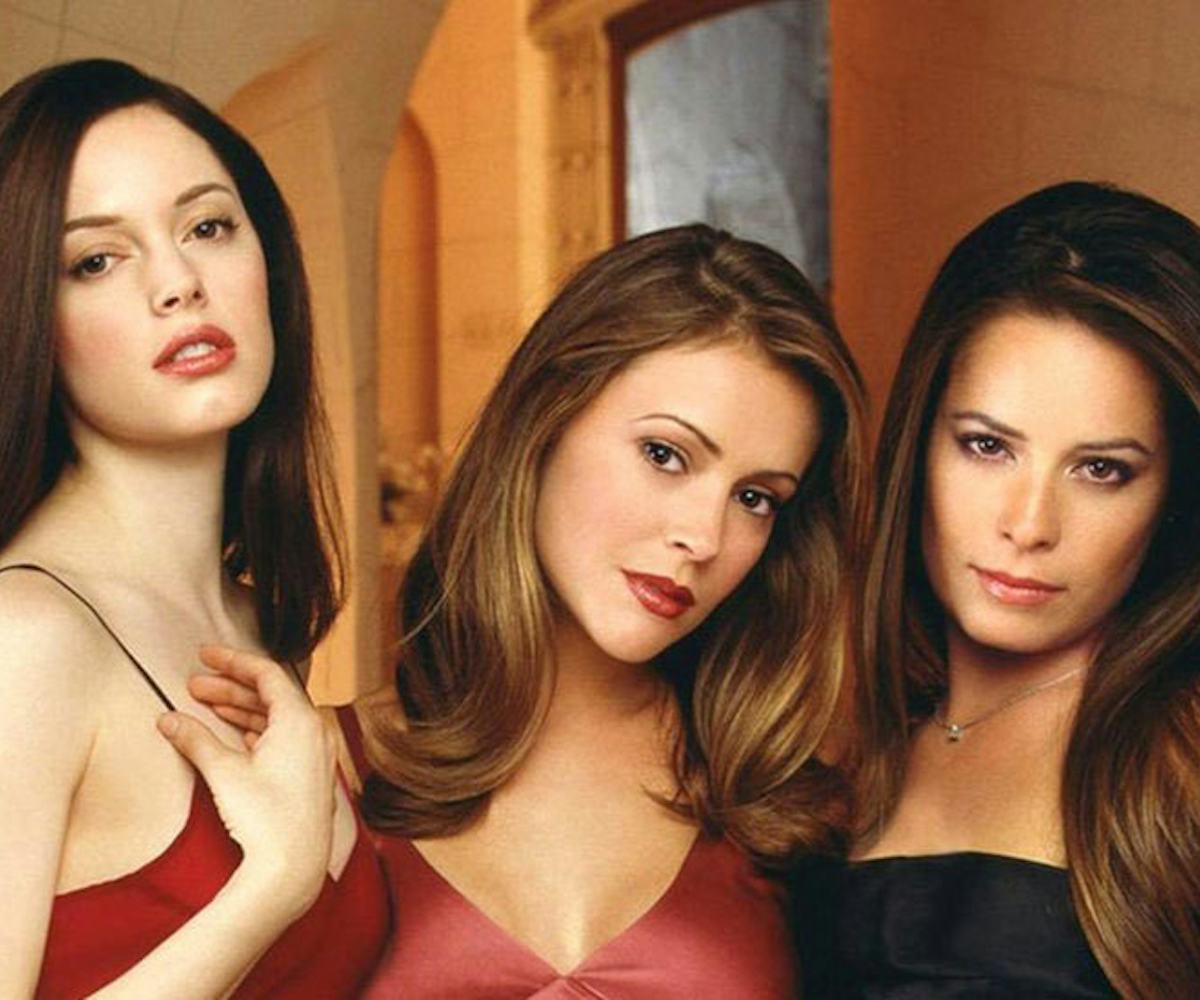 Photo by Andrew Macpherson/WB
The 'Charmed' Reboot Aims To "Tear Down The Patriarchy"
It's going down, for real
The Charmed reboot is really happening. The CW has officially put in an order for a pilot episode, written by Jane the Virgin's Jessica O'Toole and Amy Rardin. Oh, and they've released a bit of background as to what fans of the late '90s-early 2000s cult classic, starring Rose McGowan, Shannen Doherty, Alyssa Milano, and Holly Marie Combs, can expect. Predictably, the plot will focus on empowerment and buzzwords. 
"This fierce, funny, feminist reboot of the original series centers on three sisters in a college town who discover they are witches," the description reads. Sounds promising! It continues: "Between vanquishing supernatural demons, tearing down the patriarchy, and maintaining familial bonds, a witch's work is never done."
Great! Charmed's previous incantation could pretty be much summarized in a similar fashion, but this reads like the writers are going to actually put a larger focus on the witches using their powers to do more realistic good for the world at large than simply saving it from the evil supernatural beings that, if the eight-season runtime of the original is to be believed, reside on every corner of the earth.
The new season will take place in the present day and not the '70s as originally thought, making this feminist take all the more timely. As of right now, none of the original cast is slated to return. McGowan is, of course, tearing down the patriarchy in real time.