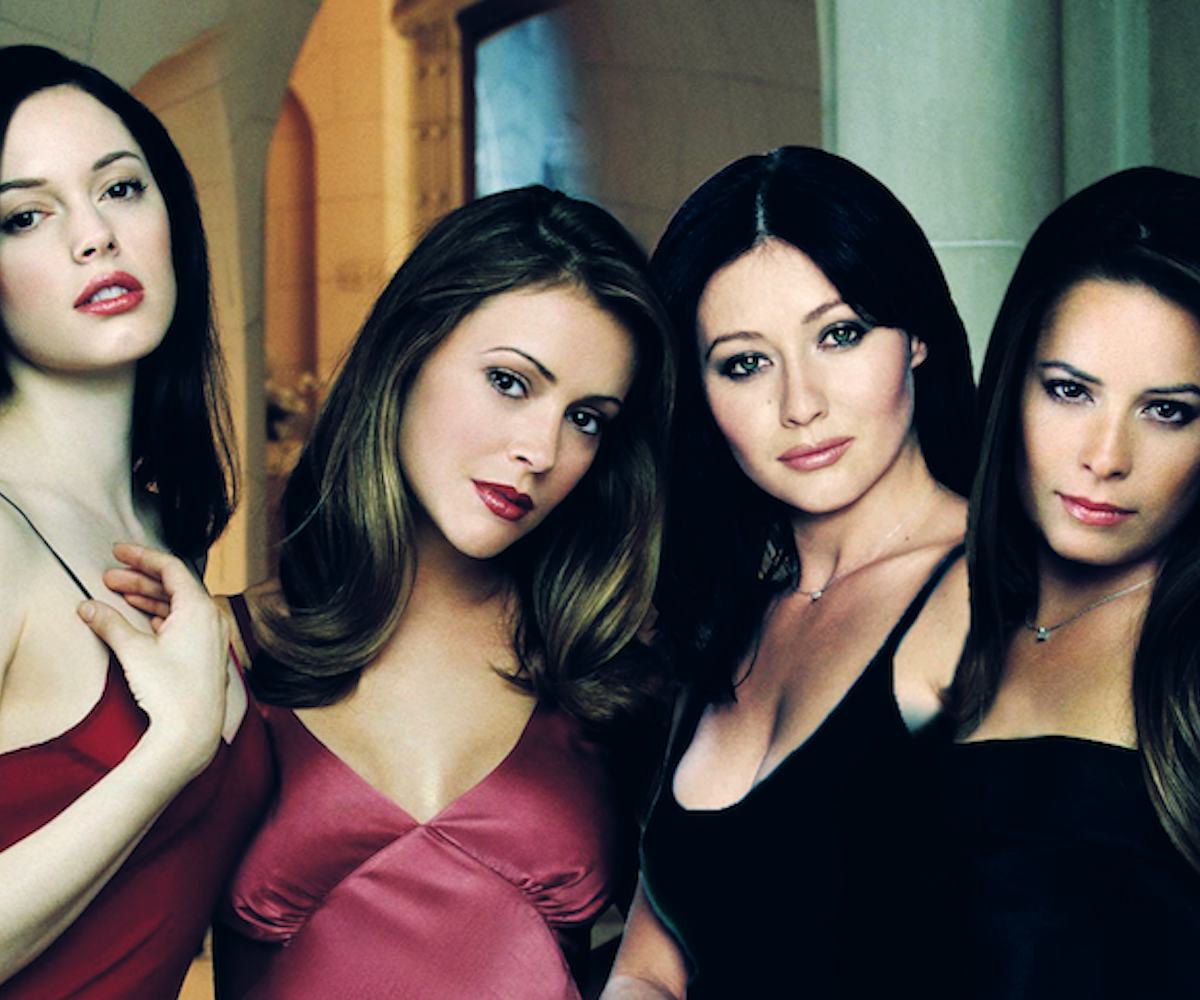 Photo courtesy of the CW
The CW Hopes To Cast A Spell With Their 'Charmed' Reboot
Yesterday, the news dropped that the CW was rebooting their turn-of-the-century hit, Charmed. The supernatural dramedy about three sisters who were so-called good witches, meaning they used their powers to help people, ran from 1998 until 2006 and at the time helped put the fledgling network (which back then was the WB) on the map. So it's no surprise that it now wants to resurrect that valuable IP, which went on to achieve cult status and which during its peak was the highest rated show in the WB's history.
But instead of updating the series for the social media age, the producers are going retro, setting the show in 1976. Some of that might have to do with the success of Stranger Things, and some of it might have it do with freeing themselves from the storytelling shackles posed by smartphones and the internet. Texting does not make for good TV.
The original creative team behind Charmed will not be returning, and the show will instead be written by Jane the Virgin's Jessica O'Toole, Amy Rardin, and Jennie Snyder. They'll have the task of casting the show's three leads, no small feat given that the original cast featured teen icons Shannen Doherty, Alyssa Milano, and Holly Marie Combs (Rose McGowan joined the cast in the fourth season following Doherty's departure). A name that instantly comes to mind is Rowan Blanchard, whose show Girl Meets World was just canceled and who is poised to lead a more teen-oriented show. Also, with Pretty Little Liars ending this year, that entire cast will be looking for their next gig. The original Charmed was a perfect second act for Doherty, who hadn't found the right project since she left 90210. Nicola Peltz, a talented young actress who just wrapped up her stint on Bates Motel, would also be a nice addition, or they could just cast Zendaya, Amandla Stenberg, and Kiersey Clemons and be done with it. Anyway, if you want more suggestions, DM us.