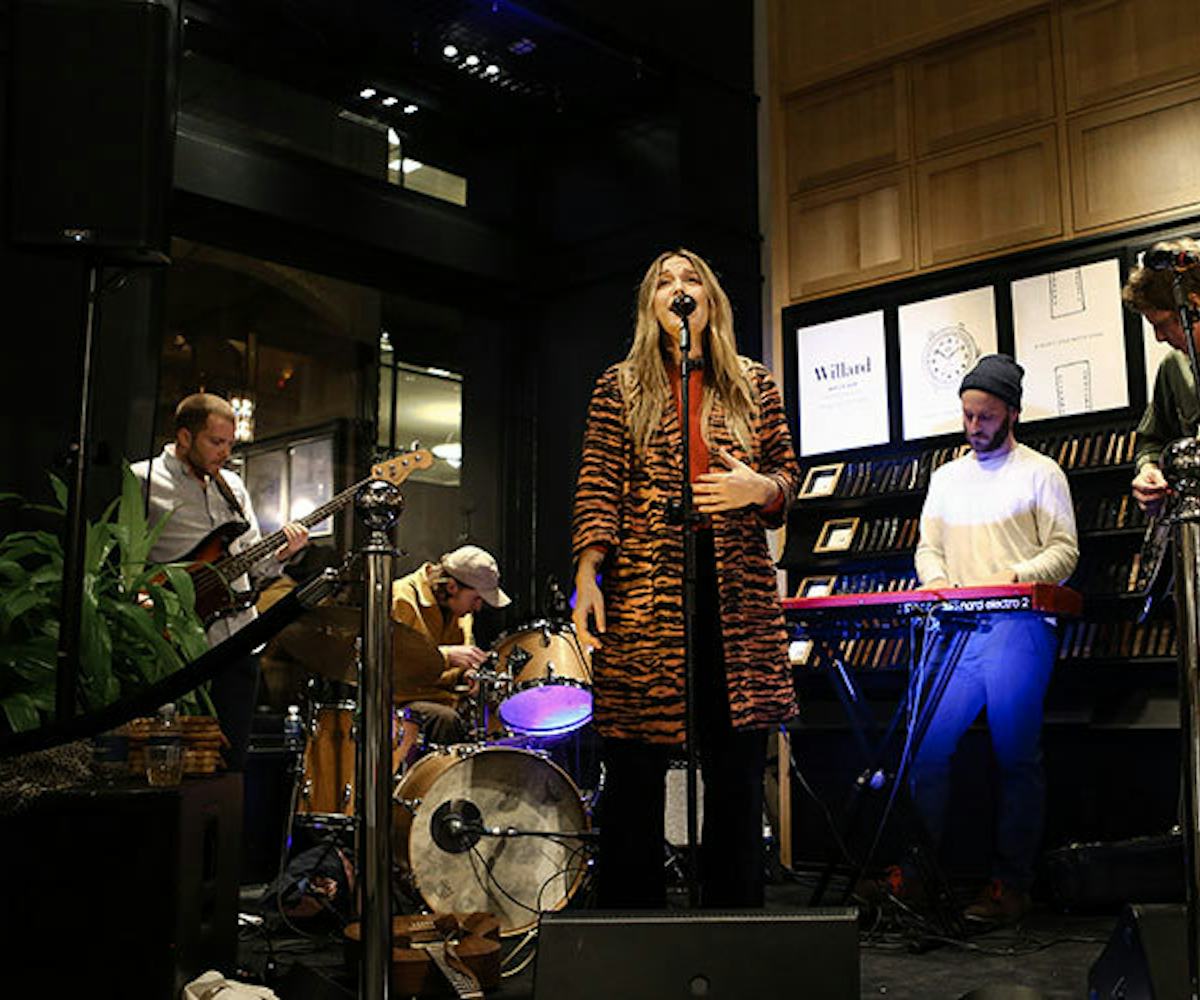 Photo by Kevin Ipalari
Chase Cohl Will Kick Your Weekend Off On A Good Note
Following an Ashe performance last month, our #Playlisted concert series continues. This time, though, the rain wasn't going to ruin our Thursday parade. Though Los Angeles was awash in some random déluge, we kept to our plans and moved our second concert series indoors to The Grove's Shinola store. Against a pine wall, the ever-enjoyable Chase Cohl tool the stage with her band and kept spirits high over the course of seven songs. Hearing her play songs from her new album, Far Awar and Gone, was well-worth venturing out into umbrella weather. Cohl's sweet, summer vibes are enough to keep spirits high well into this coming weekend. Check it all out, below.
Until next month!
Catch this vibe.
It's all about the details.
Music really does bring people together.
Kick, kick, kick, boom.
Can you guess what song she's singing?
The whole Chase Cohl gang's here.
Cheers!
Set lists on set lists.
TFW you really feel the music.
That's all, folks. Until next month!