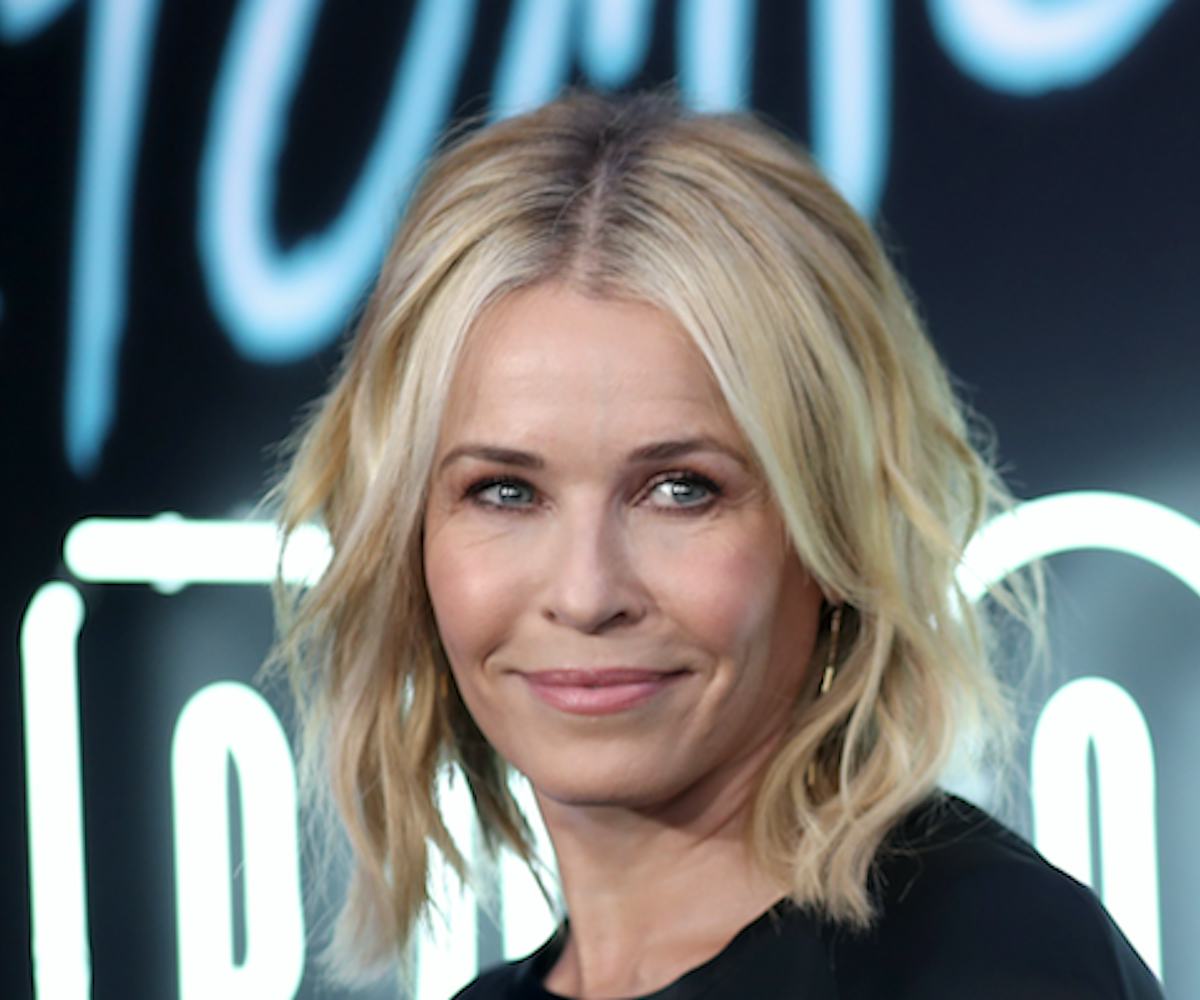 photo by Neilson Barnard / getty images
Chelsea Handler Is Developing Her Own Line Of Weed
She wants to help others "take the edge off"
This past year has been, to put simply, a shitshow. You know it. I know it. And Chelsea Handler knows it. And that's why the comedian is entering the weed business: to try to ease the pain of this horrible presidency.
The comedian took to her Instagram stories to announce the news. "I want everyone to know that I'm going to a weed farm today," she said. "Yep. I'm gonna go pick a grow. It's called a grow for those of you who are not in the know." She then shared a photo of herself outside an undisclosed weed farm in California.
"Doing my due diligence on weed grows so I know how I can best help spread the word," she wrote. "Weed is fun again and in controlled doses. I'm into it big time."
Handler isn't the only celebrity who has ventured into the cannabis industry. Last May, Whoopi Goldberg teamed up with cannabis industry leader Maya Elisabeth to help create a line of products geared toward alleviating period pain. Wiz Khalifa, Snoop Dogg, and comedian Margaret Cho also are known for being mainstays in the weed business.
"I want people to understand that you don't have to get blottoed," she added. "You can just get a little, nice buzz to take the edge off." We couldn't agree more.