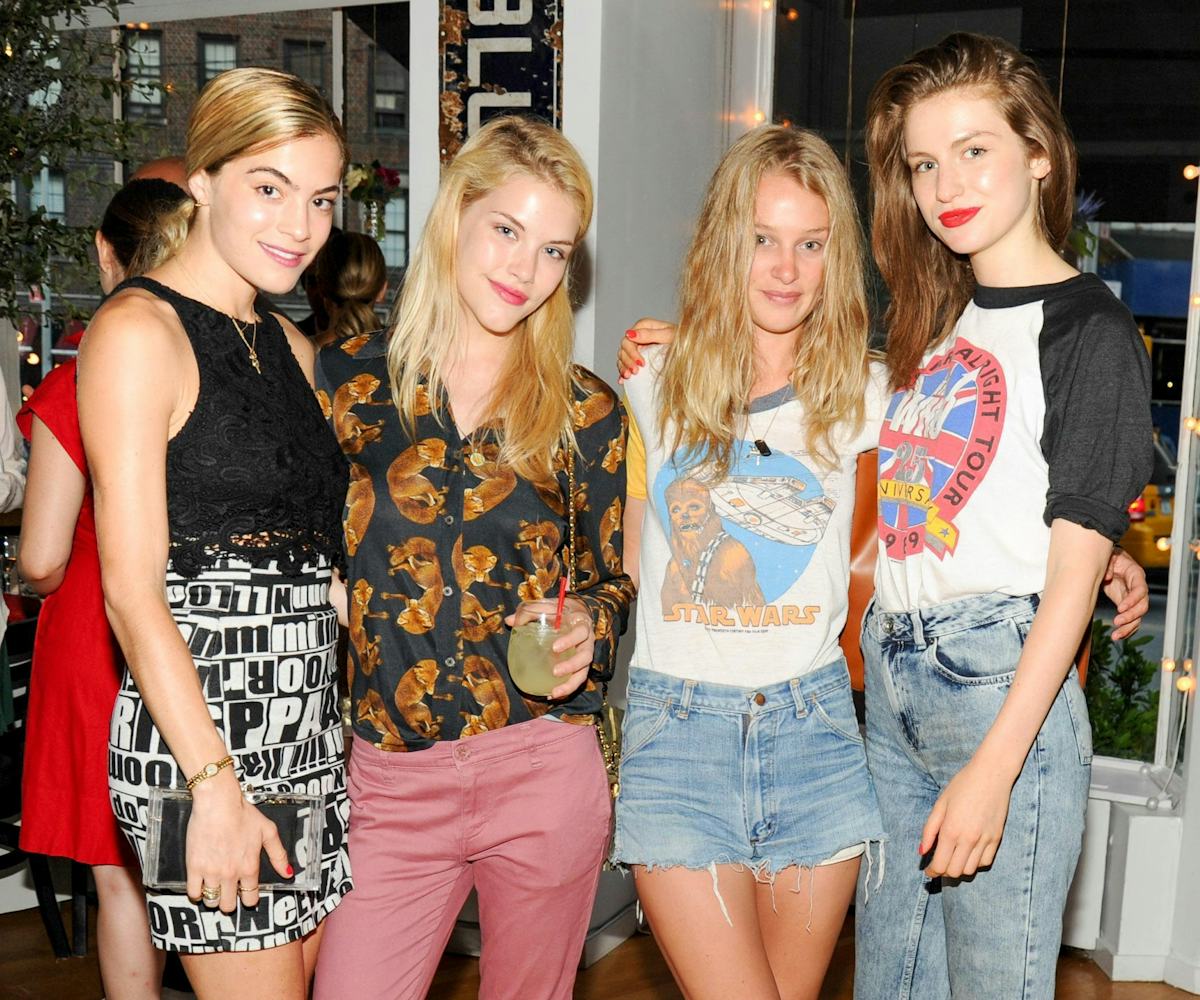 party of five
fashion kids eat candy and our new favorite dance moves.
This week's Party of Five has it all: supercute sneakers (Vans and Jeremy Scott, that's you!), killer dance moves, and some of our favorite fashion kids chowing down on candy. What could better? Nothing, that's what. Check out our favorite snaps below–it's the scientifically proven best way to cruise into the weekend.
Behold, downtown party dressing 101.  Thanks to Chelsea Leyland, Ashley Smith, Elizabeth Gilpin, and Tali Lennox's outfits at the 'Yearbook Afghanistan' launch, we've got enough closet inspiration to last us throughout the entire weekend.  (Photo by Neil Rasmus/BFANYC.com).