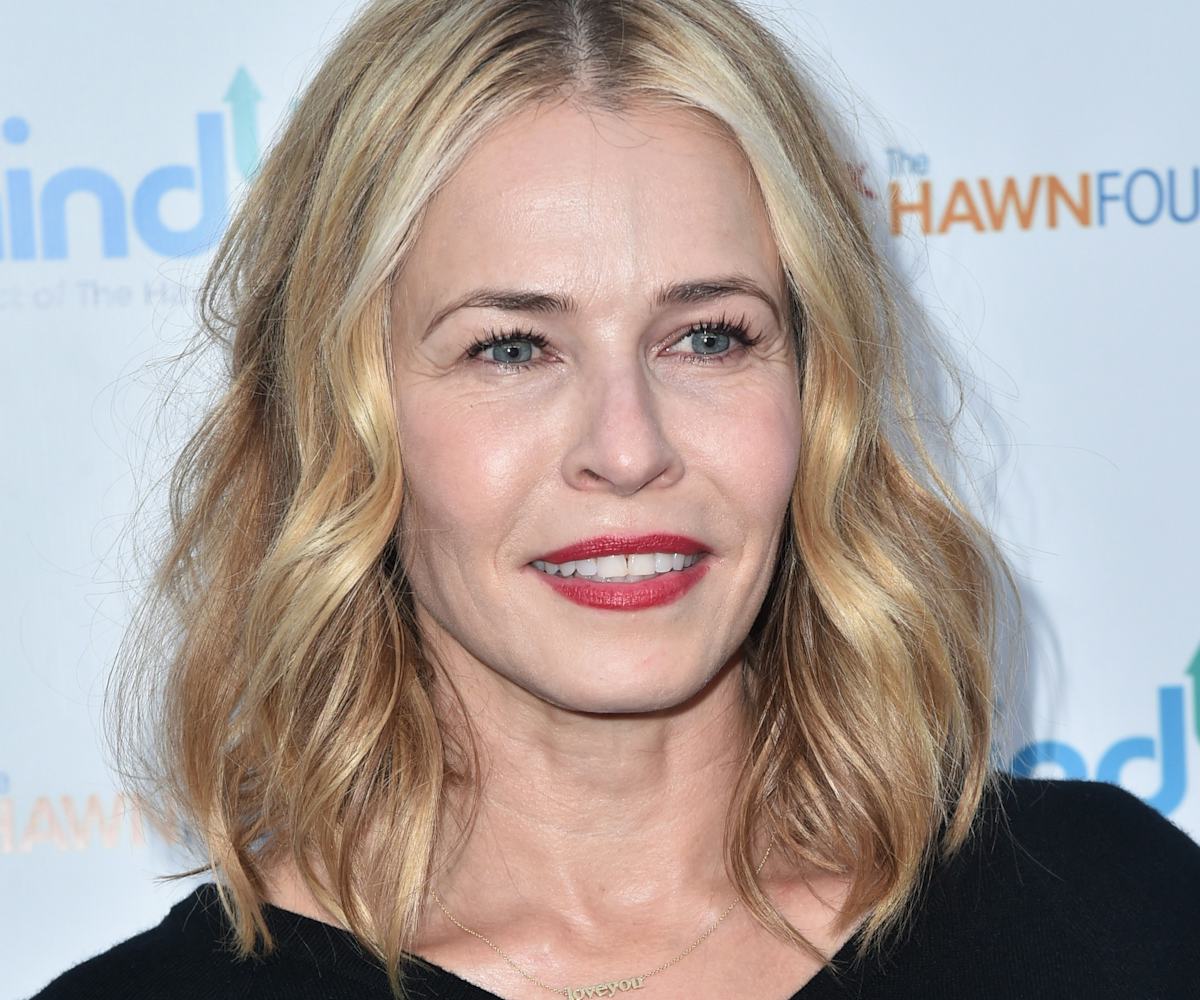 Photo by Alberto E. Rodriguez / Getty images
Chelsea Handler's New Netflix Talk Show Is Going To Be Very Good
Watch the trailer for 'Chelsea'
Chelsea Handler is going back to school, Well, not exactly. But in the first trailer for her upcoming Netflix talk, which is appropriately called Chelsea, Handler reveals that she's hoping the shoe educates her as much at it educates her audience. 
"I'm treating this show like the college education I forgot to get," Handler says, as clips whiz by of some of the segments viewers can expect when the show premieres May 11 at 12:01 a.m. PST. 
Handler has been very vocal about her desire to subvert the typical talk show format, and while she will have a desk, it looks like she'll be leaving the studio for the field a lotr more frequently than her male counterparts."Look what's going on with Stephen Colbert and that show," she told The New York Times last week. "What is that? He's being himself and he's not. He didn't go in and make a different show. He's just following in the footsteps of someone else." 
Other ways that Chelsea will differ from usual late night fare include its half-hour running time, and the fact that it will only every Wednesday, Thursday and Friday. 
Oh, and Chelsea is also a woman, which, in a such male-dominated space like late night television, is a really big deal.