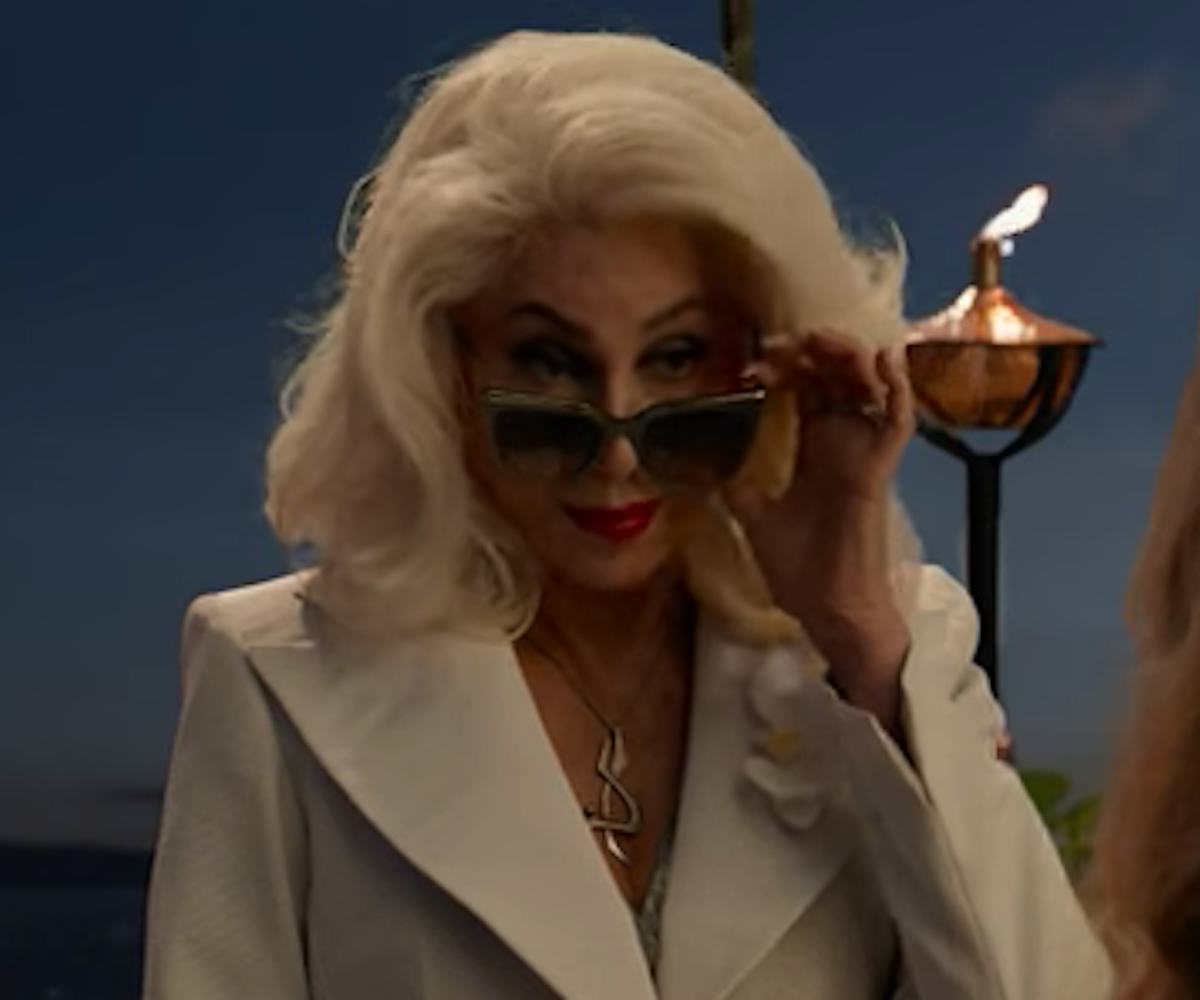 Photo via Universal
Cher Is The "Wicked Witch Of The West" In The New 'Mamma Mia 2' Trailer
She got us under her spell
Cher is the "Wicked Witch of the West" if the new trailer for Mamma Mia: Here We Go Again! is to be believed.
Sophie, played by Amanda Seyfried, is now pregnant. However, as many speculated based on an earlier trailer from last year, Meryl Streep's character, who plays her mom Donna, appears to have died. In the sequel, Sophie asks Donna's friends, Tanya and Rosie, to help her prepare for motherhood and learns more about her mother's younger days as a result. Interspersed with ample flashbacks of a young Donna, played by Lily James, are plenty of musical numbers, which we cannot wait to see Cher slay. 
Speaking of the pop icon, she will appear in the sequel as Sophie's chic, estranged grandmother, who doesn't receive the warmest of welcomes from Sophie and Co. when she finally decides "to commit to being a grandmother."
And even though Sophie tells her that she wasn't invited, when has that ever stopped Cher? As her character drolly says, "That's the best kind of party," and honestly, we kind of have to agree. After all, if anyone's going to crash a function, it's Cher arriving in a helicopter. 
Watch the entire trailer, below. 
Mamma Mia premieres this July in theaters.