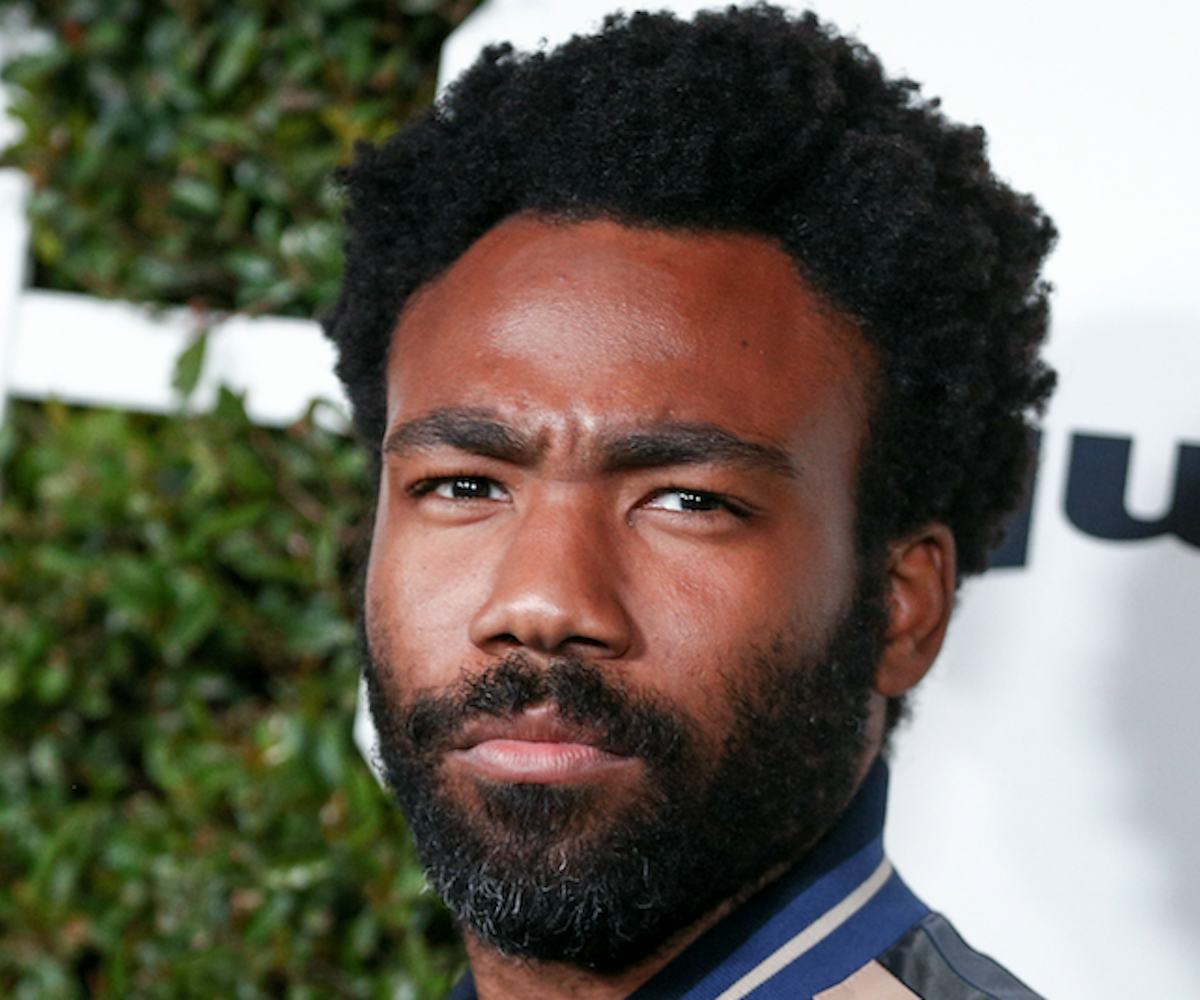 photo by Rich Fury/getty images
People Think Childish Gambino Plagiarized For "This Is America"
He is accused of ripping off an underground rap song
Donald Glover has been accused of plagiarizing an underground rapper's song for his most recent Childish Gambino hit, "This Is America."
Allegations first surfaced over the weekend on Reddit and Twitter, in which commenters claimed that New York City rapper Jase Harley's 2016 single, "American Pharoah," audibly resembled the politically charged Gambino track.
Harley, who caught wind of the talk online, responded to commenters on his Instagram account, stating that he thought that the Gambino cut sounded like "American Pharoah" from the first time he heard it. "Glad they liked my song. It's all love," he said. He also noted that while "a shout out would be cool," it's "dope [he] could've had some influence on the record," and that "all artist get inspired by others." 
In a later Instagram post, he urged people to stop focusing on the plagiarism controversy and, instead, listen to the messages he and Gambino are trying to convey about police brutality in America.
Pitchfork reports that one of Glover's creative partners, Fam Rothstein, denied that they got "inspired" by Harley's song. Rothstein claims that Glover created "This Is America" three years ago. 
"The internet is a place of no consequences," he wrote. "I hate that Toronto Akademiks/every white blogger can say something as gospel and y'all take it. this song is 3 yrs old, and we have pro tools files to prove it. but fuck you and your moms, and your future fetuses. Stay blessed."
You can listen to both tracks and compare for yourself, below: