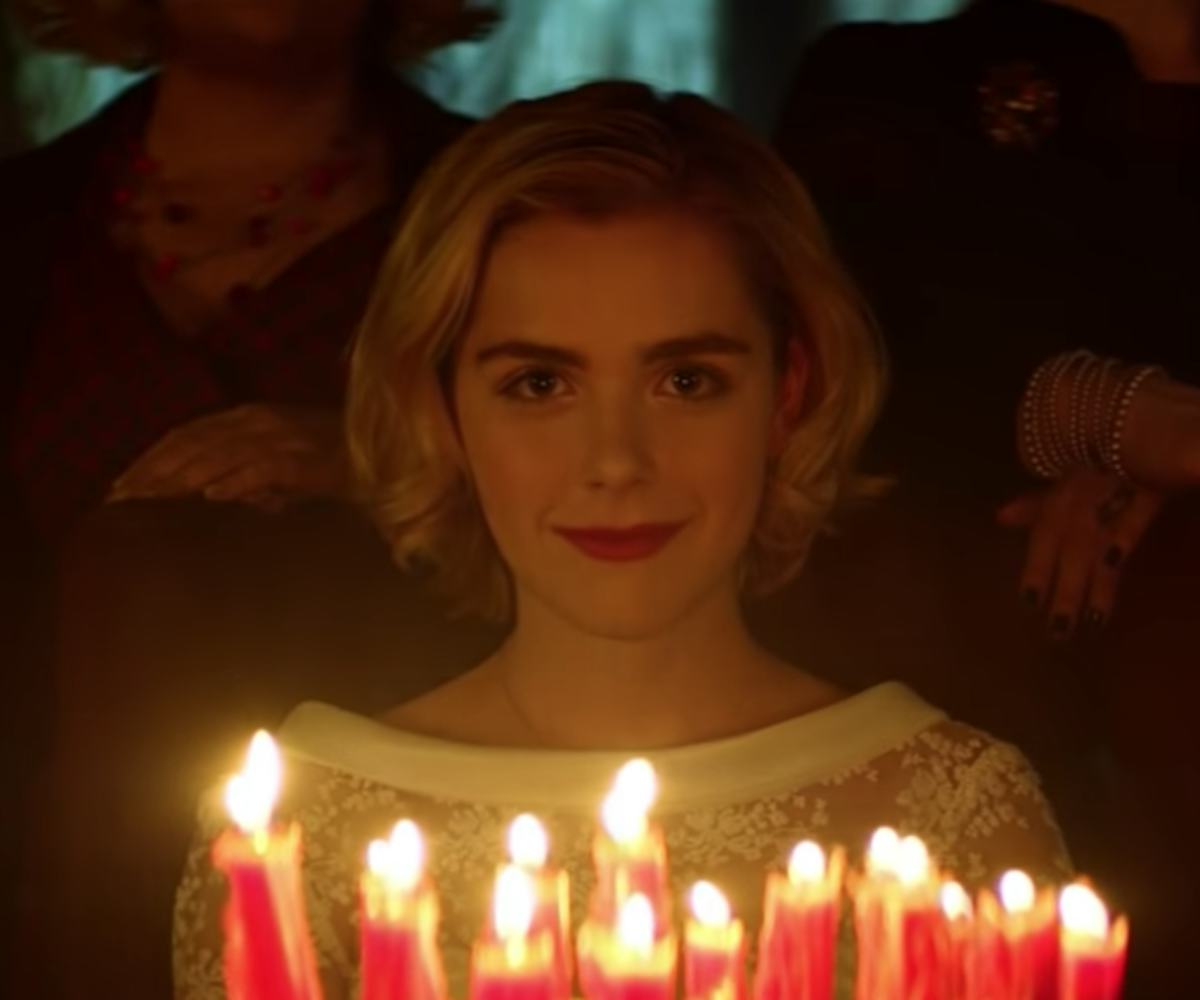 Photo courtesy of Netflix
The First Trailer For 'The Chilling Adventures Of Sabrina' Stars The Devil
Hi, welcome to the stuff of your worst nightmares. The first official trailer for Netflix's The Chilling Adventures of Sabrina has finally arrived, and it's not the quirky comedy that you '90s kids remember. It's actually…yes, chilling.
Based on the dark comics of the same name, Kiernan Shipka plays a Satanic Sabrina, shown in the first trailer at her 16th birthday party. Sabrina, half-witch and half-human, must choose between the dual aspects of her identity—the dark and evil witch side, or the light and happy mortal side. The part of her that is mortal seems just like any other teenager, going to high school, attending parties, and falling in love (with her boyfriend Harvey, played by Ross Lynch). Meanwhile, her witchy side is being wooed by Satanic practices.
From the looks of this trailer, it seems like her witch identity is winning: We caught a glimpse of what looks like the Devil's book, some girls who seem to have come back from the dead, and a casual pentagram or two. And she seems to have only invited supernatural beings to her birthday celebration—one minute, the table where she sits is full of people (and something or someone very devilish) singing her an ominous rendition of "Happy Birthday," and the next minute they're gone.
The Chilling Adventures of Sabrina drops on Netflix on October 26. Until then, watch the first trailer, below.