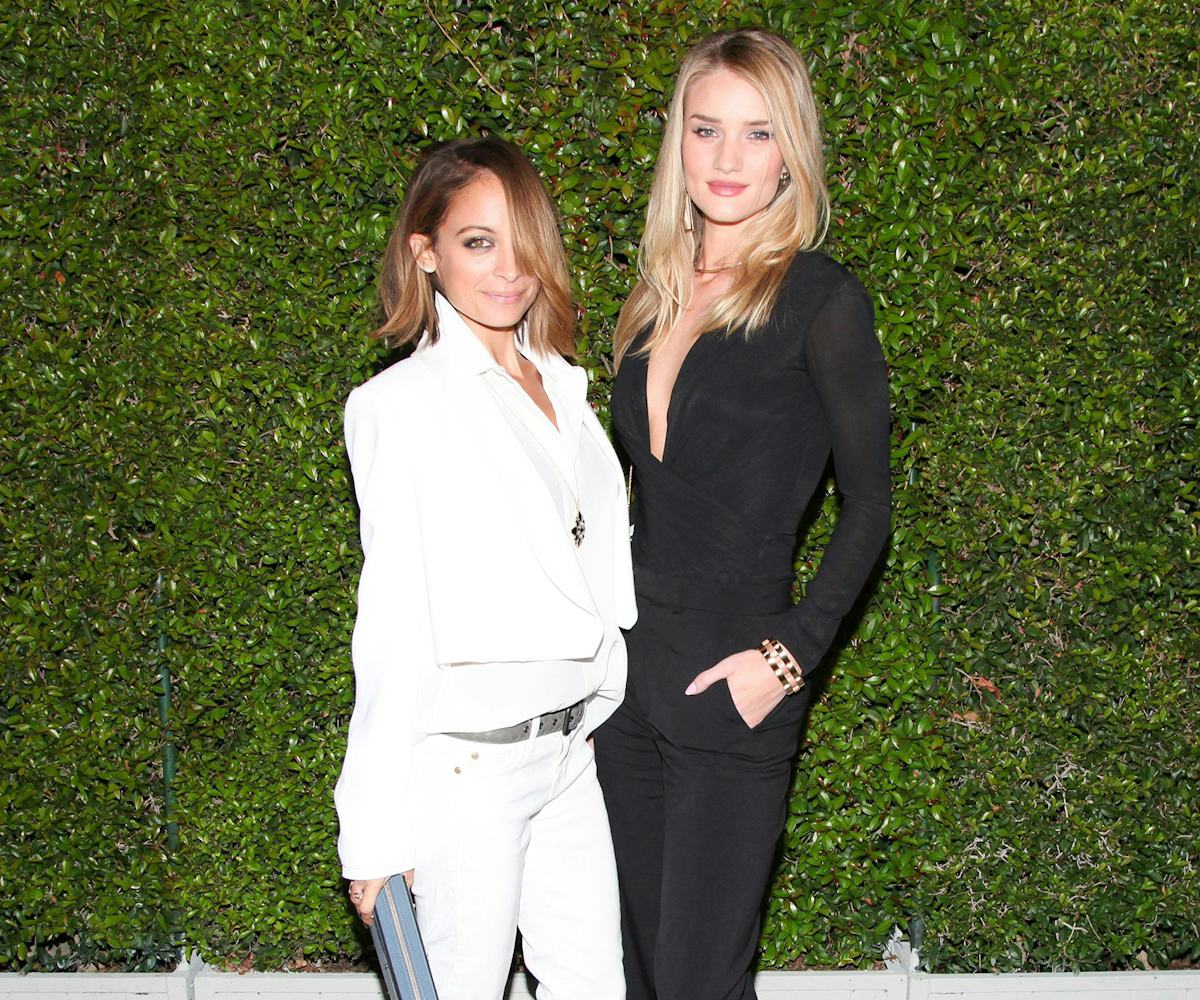 photo by Aleks Kocev /BFAnyc.com
best dressed: chloe's los angeles fashion show
nicole, rosie, alison, aubrey, gillian, and more!
It's obvious from this photo of Nicole Richie and Rosie Huntington-Whiteley alone that Chloe threw the best fashion show and party in Los Angeles last night. It was held at mid-century residence The Brody House, co-hosted by January Jones, and included a performance by Haim. Oh, and all of our celebrity BFFs were in attendance like Alison Brie, Aubrey Plaza, Gillian Jacobs, Jessica Pare, Soko, Belle Heathcote and more--a lot more.
Instead of sitting at your laptop and suffering from the worst case of #FOMO ever known by mankind, click through our gallery of the best dressed stars at the party and get a little outfit inspiration. Most guests opted for ruffled or embroidered frocks from Chloe's spring '14 and resort '14 lines that are really making us wish for a warm weather streak, but outfits like Rosie Huntington-Whiteley's jumpsuit or Gillian Jacobs' jeans would be perfect year-round. 
Check out every outfit now and tell us which star's look you love on Twitter and Facebook! You'll have a hard time picking one favorite, we promise.
Alison Brie
January Jones in Chloe
Roxane Mesquida
Gillian Jacobs
Bella Heathcote in a Chloe dress and Aldo x Preen shoes
Nikki Reed in a Chloe dress and Michael Kors shoes
Mandy Moore in Chloe
Aubrey Plaza
Este, Alanna, and Danielle Haim in Chloe
Rosie Huntington-Whiteley in a Chloe jumpsuit and heels and a Jennifer Fisher necklace
Alessandra Ambrosio
Jessica Pare in a Chloe dress and shoes
Kiernan Shipka in Chloe
Soko
Angela Lindvall
Nicole Richie in a Chloe jacket