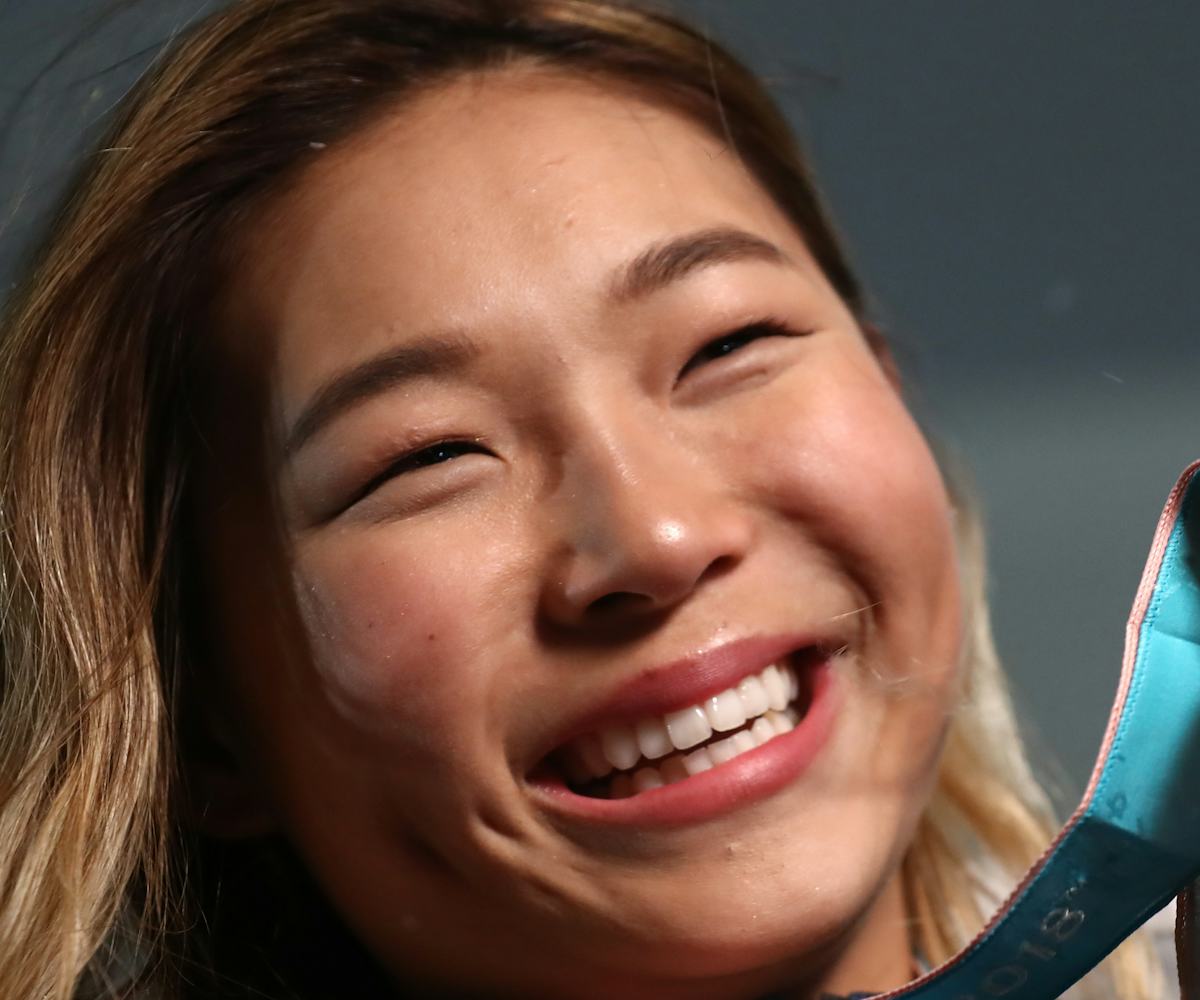 Photo by Alexander Hassenstein/Getty Images
On The "Countdown Clock" And Dehumanization Of Women's Bodies
In view of Patrick Connor's comments about Chloe Kim
Chloe Kim may have just won a gold medal at the 2018 Winter Olympics, but it looks like that huge achievement was not the main takeaway for some people.
On Wednesday, February 14, radio host Patrick Connor called Kim a "little hot piece of ass," and noted that her 18th birthday is April 23. Point being? "The countdown is on baby, 'cause I got my Wooderson going," Connor said. "That's what I like about them high school girls."
Following his disgusting comments about the Olympian, Connor lost his Barstool Radio morning talk show, The Shower Hour with Patrick Connor, though no specific reason was given for his termination. That said, per USA Today, Connor is still employed by Barstool and even recorded a statement for them, saying, "Just quickly I want to apologize to Chloe Kim and her dad. They didn't deserve my stupid, foolish and immature comments." Connor also tweeted an apology, writing, "Yesterday in a weird attempt to make people laugh I failed. My comments about @chloekimsnow were more than inappropriate they were lame & gross. Im truly sorry Chloe. You've repped our country so brilliantly. I apologize to my colleagues & the listeners for being a total idiot." 
Needless to say, Connor's comments were a gross minimization of Chloe's tremendous achievement, not to mention a crass objectification of someone who is still a teenager and, in the eyes of the law, a child. However, what's even more disturbing than his off-putting "joke" is the fact that his comments are unsettlingly familiar for many women. From the Olsen twins to Kendall Jenner and Emma Watson, the idea of the "countdown clock" (metaphorical or physical) has predominantly plagued young women. 
This predatory view of young women (and sometimes young men) is despicable and an extension of the sexualization that has always accompanied girls' transitions into womanhood. A "countdown clock" is symbolically associated with young woman's ability to sexually please a man and, therefore, perpetuates the notion that the most important thing about her is whether or not a man can legally have sex with her. So despite winning a gold medal or being the world's highest-paid model, these "countdown clocks" show us that a woman's worth (for many) is still inherently tied to their sexuality. More importantly, it also alludes to the idea that the desire isn't really about the woman herself, it's about what she represents—a chance for a man to claim territory, a woman being nothing more than an object to be claimed.
This type of dehumanizations is an extension of the entitlement our society tends to feel over the bodies of women, particularly those in the public eye. There's an inherent lack of respect there for who the woman is as a person—even when that person is, like Kim, a world-class champion.