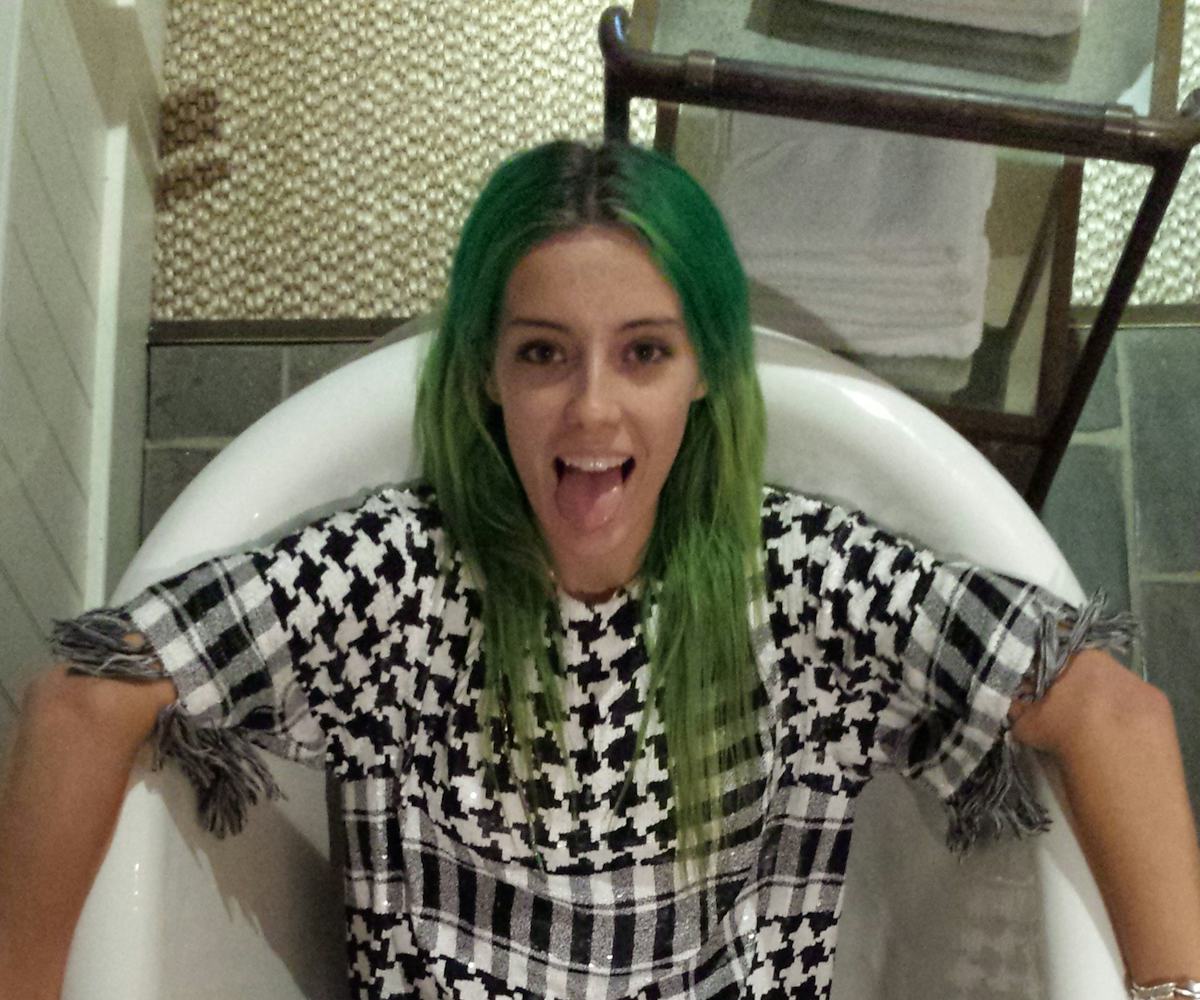 dear diary: chloe norgaard part 2
mohawks and tea time during london fashion week, of course.
What happens when you take one of the most buzzed-about models, give her a Samsung Galaxy S 4 phone, and ask her to document the week in the life?
If the It Girl in question is Chloe Norgaard, you get a very technicolor, very cool photo diary for London Fashion Week.
For the second season in a row, we've got the bright-haired model snapping away for us backstage, between shows, and at parties. Click through the gallery to get a glimpse inside her LFW journey--and check back later this week for her photo diary from Milan Fashion Week.
Turban! How to cover up crazy teased hair between shows...
Awesome mohawk at Simone Rocha!
Early morning! First show out of three on the last day of London Fashion Week.
After a full day of castings and two events I am SPENT!
Ditto here.
Tea time at The Dorchester! <3
Late night bagels in Shoreditch ;)
At the Crew Love party.
Pre-show at Ashish <3
Zebra hair (!!!) for Ashish.
Cool guy backstage at Ashish.
Neon smiley backstage at Somerset House.
My friend Jacques joined me on a few castings. It's great to have the company!
This is what a day of castings looks like :x
The coolest changing room ever for the Whistles show.