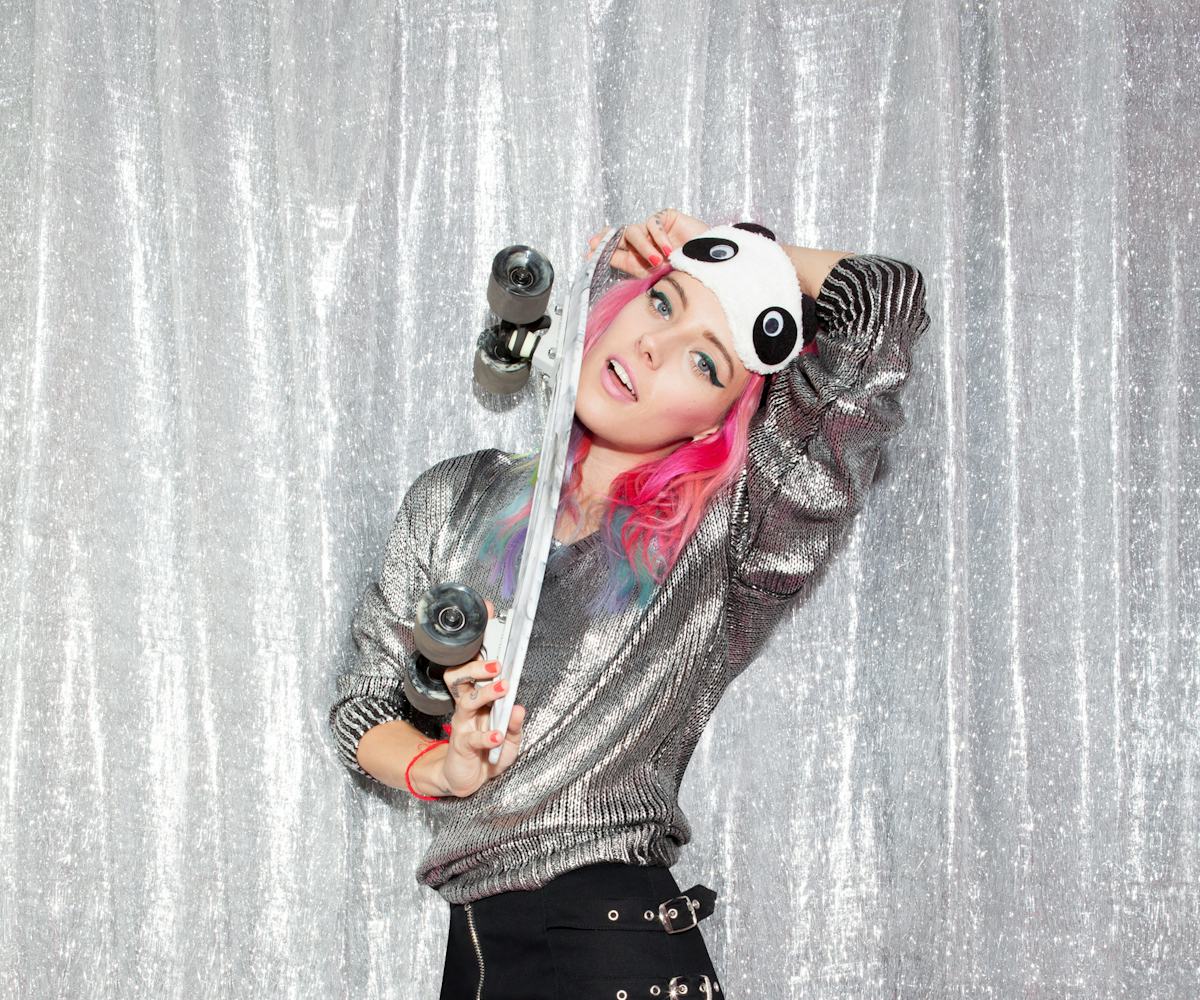 photo courtesy of nasty gal
looking good
our three favorite lookbooks starring chloe norgaard, emily ratajkowski, and ana beatriz barros.
TGIF! And we're celebrating the week being over--and the weekend starting soon--with a little fashion inspiration courtesy of three awesome lookbooks starring three of our favorite models. If Chloe Norgaard's pink hair can't put you in a cheery mood, we don't know what can.
Speaking of Norgaard, our favorite rianbow-haired model is the face of Nasty Gal's holiday gift shop. Photographed in a psychedelic house, Norgaard poses in designs from Lazy Oaf, Nasty Gal, and more, and pretty much makes holiday shopping seem like a super-fun blessing and not the chore it can sometimes be. Of course our favorite pic is where she uses a stack of shot glasses to make a unicorn horn, because if there's two--no three--things we love it's Norgaard, unicorns, and a good Friday night party sponsored by shots. 
Over at Stone Cold Fox, our October It Model Emily Ratajkowski poses it up in the brand's La Bandita collection. That means lots of lacy dresses, off-the-shoulder tops, and one black slip dress that you don't want to miss. Oh, and there's a wide brim hat with pom-poms that is the perfect plus one to a party outfit. 
Comepleting our model trifecta is Victoria's Secret model Ana Beatriz Barros, who is the face of X Revolve, a special 10th anniversay collection from Revolve Clothing. Collaborating with their 40 best selling brands, Revolve Clothing created a collection of 56 must-have holiday items like a plunging V-front dress and a scalloped edge pink minidress all sold exclusively on their site. We're pretty sure Barros' tousled hair and smoky eyes are exactly how we wish our weekend makeup looked... and we could also use one of the lacy dresses she wears while posing in front of the Hollywood sign too. 
See all the models we love in the looks we love in the gallery and Tweet us your favorite!
Chloe Norgaard for Nasty Gal's Gift Shop
Chloe Norgaard for Nasty Gal's Gift Shop
Chloe Norgaard for Nasty Gal's Gift Shop
Chloe Norgaard for Nasty Gal's Gift Shop
Chloe Norgaard for Nasty Gal's Gift Shop
Emily Ratajkowski for Stone Cold Fox
Emily Ratajkowski for Stone Cold Fox
Emily Ratajkowski for Stone Cold Fox
Emily Ratajkowski for Stone Cold Fox
Ana Beatrix Barros for X Revolve
Ana Beatrix Barros for X Revolve
Ana Beatrix Barros for X Revolve
Ana Beatrix Barros for X Revolve