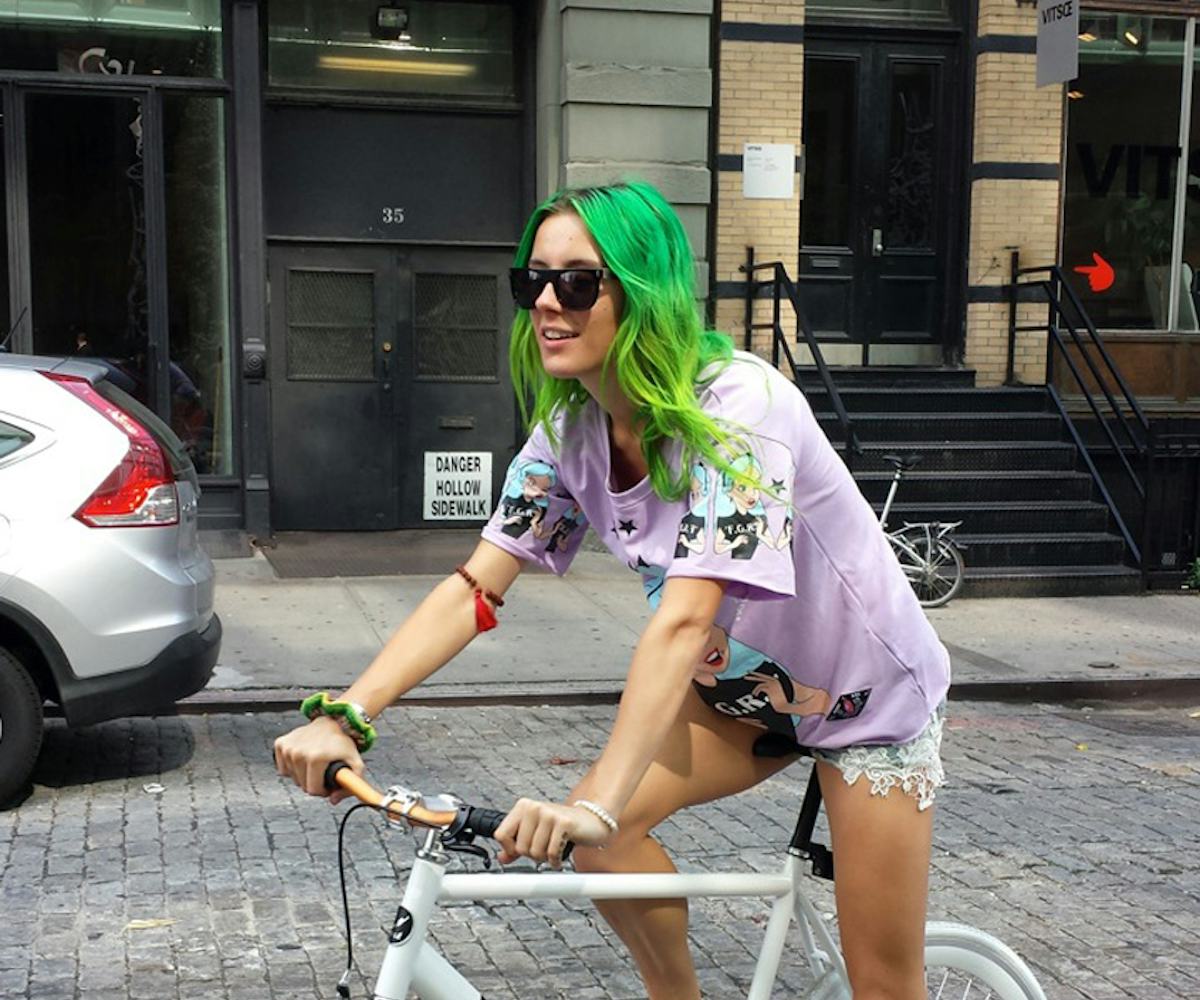 dear diary: chloe norgaard
the model takes us behind-the-scenes during nyfw.
What happens when you take one of the most buzzed-about models, give her a Samsung Galaxy S 4 phone, and ask her to document the week in the life?
If the It Girl in question is Chloe Norgaard, you get a very technicolor, very cool photo diary for New York Fashion Week.
For the second season in a row, we've got the bright-haired model snapping away for us backstage, between shows, and at parties (including one we helped throw, NBD). Click through the gallery to get a glimpse inside her NYFW journey--and check back next week for her photo diary from London Fashion Week.
"Riding around on my new custom Sole bike by the agency."
"Right before the Zac Posen show in my pretty purple princess dress!"
"All the models at Zac Posen got to have these lovely flowers in our hair."
"Awesome hair by Odile for Zac Posen!"
"So happy I got to do Nicole Miller for the third time! Here are her and I before the show."
"Sweet glitter ombre nails for Nicole Miller by Butter London."
"Scott Lipps and I holding his new book for Poplipps--guess who's on the cover...."
"Courtney Love standing on her stool after her performance at the Poplipps party."
"My best friend Ashley Allen and I outside of Electric Room with Haculias' new art."
"And we're off to London Fashion Week! Happy meal before the flight :) "