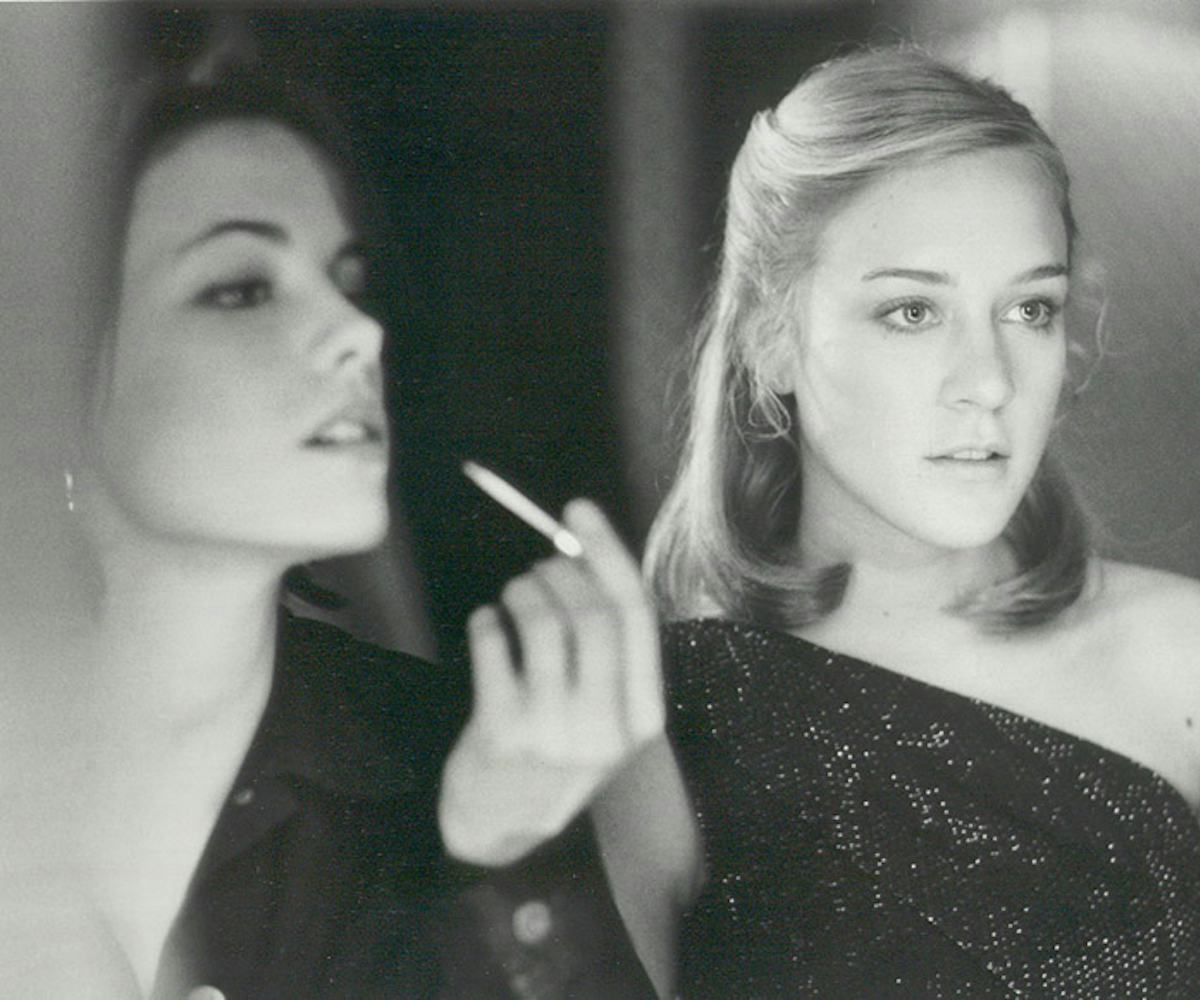 10 things to expect from whit stillman's new tv movie
starring chloe sevigny and adam brody!
We totally understand if you need to get out of your seat right now and run around the block screaming. Because that's basically what we did when we learned that Chloe Sevigny and Adam Brody are confirmed to star in a TV movie created by Whit Stillman that's been green lit by Amazon. (We'll give you a second to let that set in and then celebrate accordingly.)
The film, called The Cosmopolitans (of course), is set in Paris and chronicles the love lives of Brody's and Sevigny's characters. Since the rest of the details of the project are basically unknown, we compiled a wish list of everything we'd want to see. Because what's a Whit Stillman feature without some cocktail dresses and light dancing?!
1. Many Scenes Along Rue Saint Honore: It's basically the Upper East Side equivalent in Paris, and you know Stillman loves a good bourgeois backdrop. 
2. Cocktail Attire: We wouldn't be surprised if every episode included a fete that required posh outfits and accompanying pearl earrings. Headbands optional. 
3. A Character That Attened an Ivy League School: As a rule, if there is dialogue in a Stillman work, it will be about an Ivy League university. 
4. Someone Refusing to Eat Escargot and Someone Else Calling That "Gauche": C'mon. That has to happen. 
5. Countless References to French Philosophers: There's basically an endless number of French scholastics, which will certainly provide plenty of party fodder. 
6. A Rachel Bilson Cameo: Who better to drop in as one of Brody's character's past ladies than Summer Roberts?!
7. Chloe Sevigny's Costumes from The Last Days of Disco: Sequin tube tops are perfect for every situation. Fact.  
8. A Mandatory Trip to New York: At some point the cast has to visit New York City. It would just be wrong otherwise. 
9. Side Parted Hair on Guys and Girls: About as necessary as a cocktail party or an Ivy League name drop.  
10. Dree Hemingway Channeling Mariel Hemingway in Manhattan: We know Hemingway is set to appear in the flick, and what would be more perfect than her channeling her mom as the easy, breezy Upper West Side high schooler, Tracy from Manhattan.