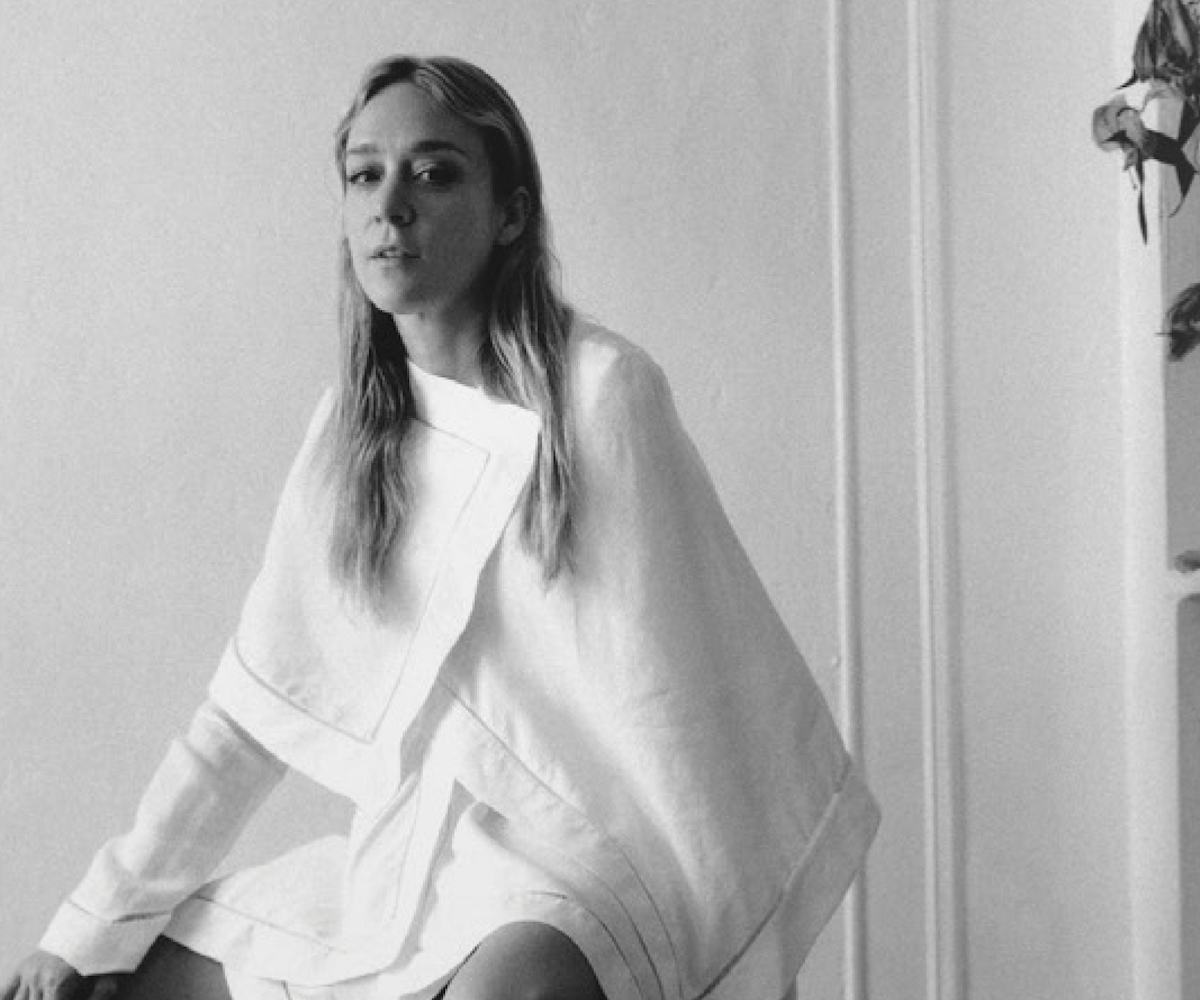 Photo courtesy of J.W. Anderson
Chloë Sevigny Is J.W. Anderson's Latest Muse
It's a match made in heaven
London Fashion Week favorite J.W. Anderson has just unveiled the latest campaign for his spring 2017 collection. The designer, known for his quirky yet sophisticated designs, tapped actress, cult fashion icon, and now director Chloë Sevigny to grace the photo series, a choice that is truly suiting.
The Jamie Hawksworth-shot campaign captures Sevigny in black-and-white, wearing two runways stunners from the latest collection. The shots are then followed by a series of brightly colored sweaters blowing in the wind. 
Anderson designs drew inspiration from two very different sources this season: Henry VIII and girls dancing around a campfire in Ibiza. This eclectic vision is the perfect fit for the rather eccentric Sevigny, whose directorial debut involves a little girl turning into a cat. You could say that an Anderson and Sevigny collaboration is pretty much a match made in fashion heaven.
Click through the gallery below to take a closer look at the campaign photos. Surprisingly, there is not one kitten in sight.