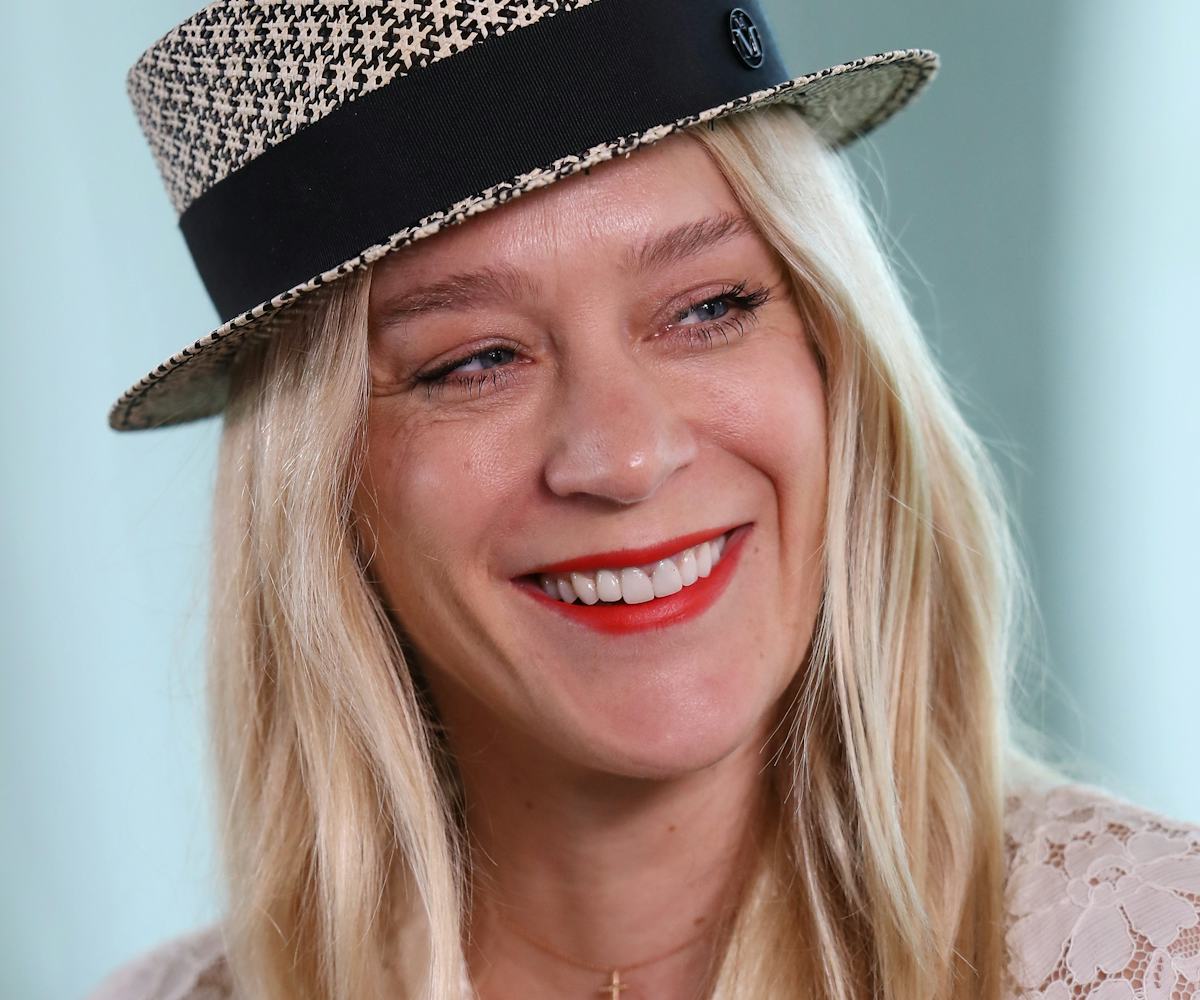 Photo by Vittorio Zunino Celotto / Getty images
At Least Three Major Directors Went Too Far With Chloë Sevigny
Tales of the seedy things powerful men do to women in Hollywood are rampant, but they always remain whispers. Few actresses actually divulge details of their experiences navigating an industry where gender imbalance is very well-documented. Perhaps that's what makes Chloë Sevigny's recent candor about her experiences as a young actress in Hollywood so shocking.
While promoting her short film Kitty at Cannes, which Sevigny directed, the actress revealed that at least three major directors went too far during auditions. 
"I've had the 'what are you doing after this?' conversation," Sevigny said. "I've also had the 'do you want to go shopping and try on some clothes and, like, I can buy you something in the dressing room' [conversation]," she added. "Just like crossing the line weirdness."
Sevigny, who was appearing on a Variety panel at the festival, also explained that a director once asked her to show her body off more. "You shouldn't wait until you're as old as this certain actress who had just been naked in a film, you should be naked on screen now,'" the director, who she did not name, told her. 
Sevigny also revealed she lost out on roles because of her refusals to these directors' advances, but never wavered. "If you're young and impressionable and really want the part, it might be a tempting avenue, but I hope not," she said. 
When asked if her experiences were tantamount to sexual harassment, she was reluctant to call it as such and said instead that it's a "Hollywood thing." She went on to say, "When women on set become a little emotional, or impassioned even, they're labeled as hysterical or crazy and have a hard time getting hired again. The double standard of the man being the wild, crazy, mad director is so embraced."