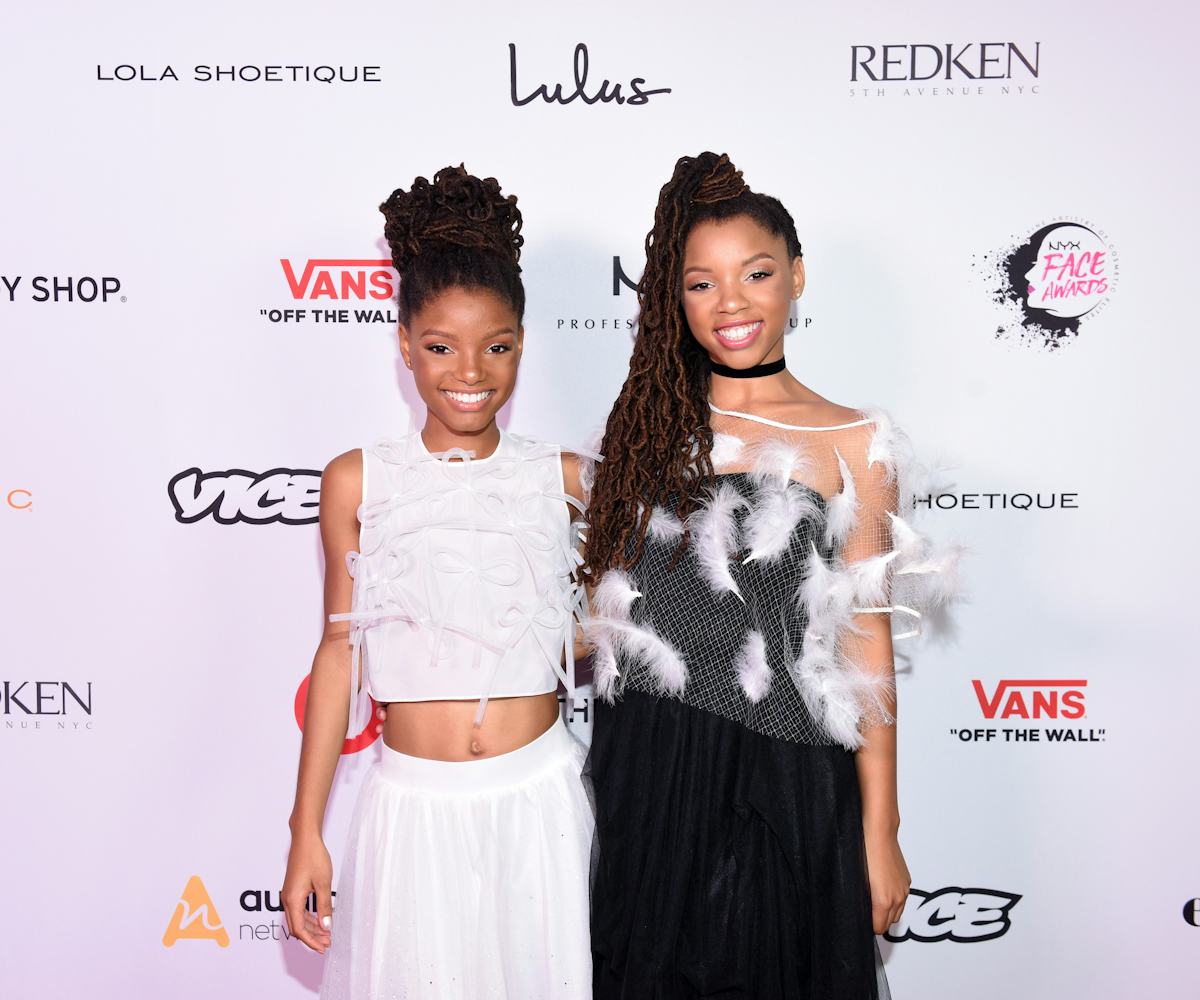 Photo by Vivien Killilea/Getty Images
Chloe x Halle Cover Kendrick Lamar's "Humble" And It's Gorgeous
Their talent knows no bounds
It's been a year since sisters Chloe x Halle came into our lives, and at this point we truly can't imagine music without them. The 16 and 18-year-old sisters, who are signed with Beyoncé's label Parkwood Entertainment, are masters of musical surprise and this weekend was no exception.
Just a month after dropping their unexpected mixtape The Two of Us, they graced our Twitter feed on Saturday night with a completely gorgeous remix of Kendrick Lamar's "Humble."
Their a capella and keyboard cover is an awesome and mega-creative take on the original Kendrick Lamar track: 
Those harmonies! That piano playing! That giggle at the end! 
If you need a little refresher on who Chloe and Halle are, they've been making incredible a capella YouTube videos for years, and were discovered by Queen B herself when their cover of her song "Pretty Hurts" went viral. If you haven't heard it, it's pretty incredible. 
From there, Beyoncé signed the duo for a reported $1 million deal for six albums and also featured them in Lemonade. The duo are still making amazing music—ahem, see "Humble" above—and we can't wait to see what they do next. We have no doubt it will give us harmony-induced goosebumps.