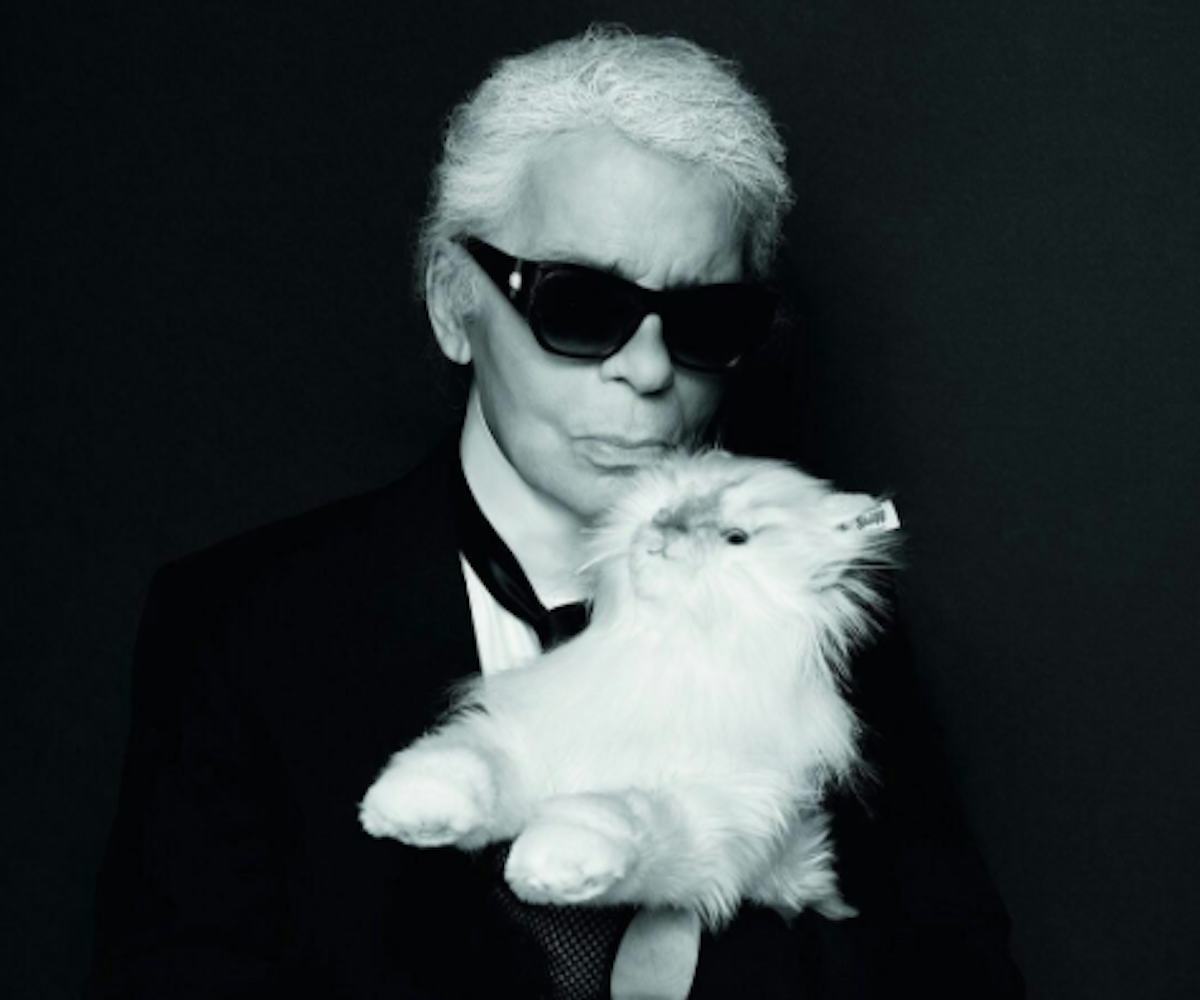 For $545, You Can Have Your Own Plush Version Of Karl Lagerfeld's Cat
Karl Lagerfeld's cat, Choupette, is a bigger star than probably you or I will ever be. The designer once revealed, in an interview with U.K.'s Harper's Bazaar, that the Siamese wonder has two maids (one travels with her wherever she goes), travels by private jet with her owner, and has more than 90K followers on Instagram. The overindulging doesn't stop there, though, because now Choupette has her own stuffed animal to purr over.
The collaboration between Lagerfeld and German toy company Steiff was announced back in February. Now, the plush pussy is available for pre-order, but only if you're down to spend $545 on it. Along with the toy, here's what you're getting for the price tag that happens to equal half our rent: A magnetic mouse with "chic carry case" and a certificate of authenticity. Help staff not included.
In a statement released at the beginning of the year, Lagerfeld said, humbly, "Choupette is such a famous and beautiful cat that when this request came to me, I was not even surprised… Steiff is the perfect choice for this kind of collaboration. It's the only company that has the required expertise to highlight the extreme and absolute refinement of this young princess."
Check out the stuffed cat in its best royal angles, below.